Los Angeles Nursing Home Malnutrition Attorney
When you choose a nursing home, you assume that the facility and its staff members will do everything in their power to ensure the health, wellness and happiness of your loved one. Unfortunately, not all nursing homes in California can be trusted. Some nursing homes are guilty of resident abuse and neglect, including malnutrition. If your elderly loved one suffers from malnourishment or dehydration while living at a nursing home or long-term care facility, your family may have the right to file a personal injury lawsuit. Our Los Angeles nursing home malnutrition attorney is ready to explain your legal options.
What Is Malnutrition?
Malnutrition refers to a deficiency or imbalance in the nutrients, vitamins and minerals that a person needs to maintain optimal physical and mental health. Malnutrition can occur when a person does not get enough food to eat, does not get the right types of foods for his or her dietary needs, or is unable to process the food that he or she does receive. Malnutrition is often accompanied by dehydration.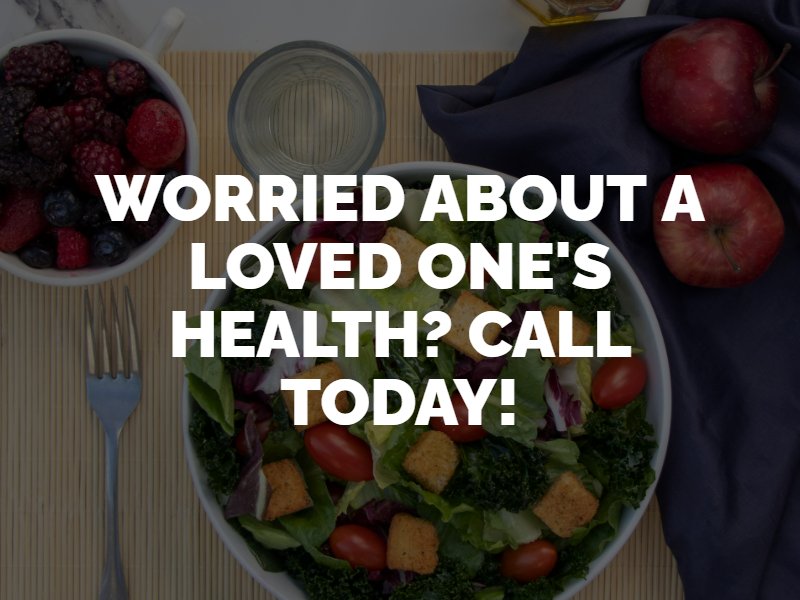 How Can Malnutrition Affect an Elderly Individual?
Older adults must pay special attention to their nutrition and hydration. Advanced age increases the risk of nutritional imbalances, which is why many seniors take vitamins to provide the essential nutrients that their bodies and brains need. In addition, malnutrition tends to impact older adults more severely. Malnourishment can make a senior citizen more vulnerable to illnesses, slower to recover from illness or injury, and at an increased risk of hospitalization and death. Malnutrition can have all of the following effects on a nursing home resident:
Physical health problems. Insufficient nutrient intake in older adults can lead to the loss of weight and muscle mass, resulting in overall frailty and vulnerability to injury and illness. A malnourished senior will face increased morbidity and mortality rates.
Weakness and falls. Malnutrition can cause a sudden rapid decrease in muscle mass, making a senior less steady on his or her feet. Muscle loss and overall weakness increase the risk of fall accidents and related serious injuries, such as hip fractures.
Bedsores or infections. A lack of proper nutrients can compromise the body's ability to fight illness and infection. Poor nutrition can decrease the strength of a senior's skin and tissues, for example, increasing the risk of

bedsores

.
It is critical for care facilities residents to stay properly nourished and hydrated. The effects of malnutrition on an elderly individual are far-reaching and extend beyond physical harm. Nursing home residents can suffer mental, emotional and psychological harm due to malnourishment, as well. Failing to eat the right foods and absorb critical nutrients can lead to mental health declines, including a worsened prognosis for seniors with dementia. 
Nursing Homes Are Responsible for a Resident's Dietary Concerns
Nursing homes in California are legally required to care for the physical, emotional and psychosocial needs of their residents. This includes ensuring proper nutrition through healthy, well-balanced meals and clean drinking water. It also means personalized dietary plans for seniors with issues that place them at an increased risk of malnutrition. A variety of factors could get in the way of a senior citizen's proper nutrition, including:
Loss of appetite

Chronic illness or medical condition

Restricted diet

Side effects from prescription medications

Lack of ability to chew and swallow

Depression and mental health concerns

Dementia

Socioeconomic problems or financial abuse
An older person with one of these problems may not have the ability to eat, drink, swallow or absorb nutrients. A nursing home should have the staff members, resources and protocols to overcome these obstacles and ensure proper resident nutrition. This includes providing the medical care, vitamins or medications necessary for an individual to get the vitamins and nutrients he or she needs. Failing to meet a resident's dietary needs can be a form of nursing home neglect or elder abuse. If you suspect mistreatment at the hands of nursing home staff or living facility workers, reach out to a trusted law firm at once.
Los Angeles Malnutrition and Nursing Home Abuse or Neglect 
There is no acceptable reason for a nursing home resident to show signs of malnutrition or dehydration. It is the nursing home's responsibility to pay attention to a resident's needs and take proper corrective action for any issues. For example, nurses and staff members should provide nutritional evaluations and make sure that all residents are getting the food that they need. Malnutrition can result from many different forms of neglect at a nursing home, such as:
Understaffing

Unqualified caregivers

Poor staff member training

Lack of proper nursing home protocols

Resident neglect

Low-quality food

A lack of clean water 

Failing to meet a resident's specific nutritional requirements

Failing to accommodate a medical condition

Intentionally withholding food or water as a form of abuse or punishment
A victim of nursing home abuse or neglect who is suffering from malnutrition may be entitled to bring a lawsuit against the nursing home for negligence. Negligence means that the nursing home has failed to meet the duty of care that it owed its residents. When negligence causes malnutrition, a victim has the right to file a lawsuit to hold the nursing home accountable. A nursing home abuse lawyer can help you with your unique case.
What Does Malnutrition Look Like in a Nursing Home Resident?
Visit your loved one often after he or she moves into a nursing home in Los Angeles. Even if you researched the nursing home thoroughly, elder neglect and abuse can occur. Treat all of the following as possible red flags for elder malnutrition:
Yellow or papery skin

White fingernails

Red or glassy eyes

Dental deterioration

A sudden decrease in muscle mass or weight 

Poor physical performance and coordination

Fatigue, frailty or weakness

More frequent falls

Worsened medical conditions, such as osteoporosis

Trouble communicating thoughts or feelings

Impaired immune function and frequent illnesses

Slow-healing wounds and infections (including

sepsis

)

Poor personal hygiene
Other signs of nursing home neglect should also raise suspicion for higher risk of abuse, such as bad lighting, dirty premises and slippery floors. Maintain regular contact with your loved one's nurses, caregivers and doctors to stay on top of his or her health and nourishment. Being proactive about your loved one's nutrition can prevent him or her from suffering from malnutrition, as well as help you notice the signs of something wrong sooner. 
If you suspect a loved one's malnutrition is due to nursing home abuse or neglect in Los Angeles, contact Rose, Klein & Marias, LLP for a free legal consultation. Your family may be entitled to financial compensation, and an experienced Los Angeles malnutrition lawyer will fight for your loved one's rights.