Los Angeles Brain Injury Lawyer
Are you looking for a qualified Los Angeles brain injury lawyer to represent you in a brain damage claim that came about due to someone else's carelessness and negligence? Since 1936, the attorneys of Rose, Klein & Marias LLP have been representing people who suffered serious injuries because of someone's negligence or carelessness. Our commitment to clients has always been to maximize compensation by thoroughly investigating the claim, understanding the full extent of the injuries, and holding accountable all parties at fault.
As our client, you will receive personal service and attention to your case. We will listen to you and provide honest answers to your questions. Additionally, we provide 10 office locations, including offices in Los Angeles and San Diego. No matter where you are located in Southern California, someone from our staff is available and willing to help you.
Why Choose Rose, Klein & Marias LLP for Your Brain Injury Claim?
We have dozens of lawyers practicing with specialized knowledge of multiple areas of law.
We have experience handling brain injury cases and know the science and doctors needed to succeed.
We have the drive to succeed which has enabled us and our clients to thrive.
We have obtained more than $5 billion for injured clients in the past.
We have the ability to go up against powerful corporations for injured victims.
We accept catastrophic brain injury claims on a contingency fee basis.
How Will a Los Angeles Brain Injury Attorney Help?
Hiring an attorney is about more than just maximizing your odds of securing compensation. Your lawyer will become your friend and confidant during the entire legal experience. A Los Angeles catastrophic injury attorney experienced in TBI claims will make sure no one infringes upon your rights or convinces you to accept less than your case is worth, all while providing personalized services and client care. The lawyers at Rose, Klein & Marias LLP can assist you in many ways during your claim in Los Angeles:
Gathering medical records that prove the type and extent of your brain injury.
Identifying the appropriate at-fault party responsible for your damages.
Calculating the fair value of your economic and noneconomic losses.
Negotiating a reasonable settlement amount from an insurance company.
Proving how significantly your brain injury has impacted your life.
Taking your legal battle to court, if necessary, for reasonable compensation.
From finding the best brain injury specialists in LA for your medical care to taking your case to trial, our attorneys are prepared to do anything that may serve your best interests during this difficult time. Reach out to a skilled Los Angeles brain injury lawyer for assistance as soon as you can after suffering a brain injury for tailored legal services and exemplary representation.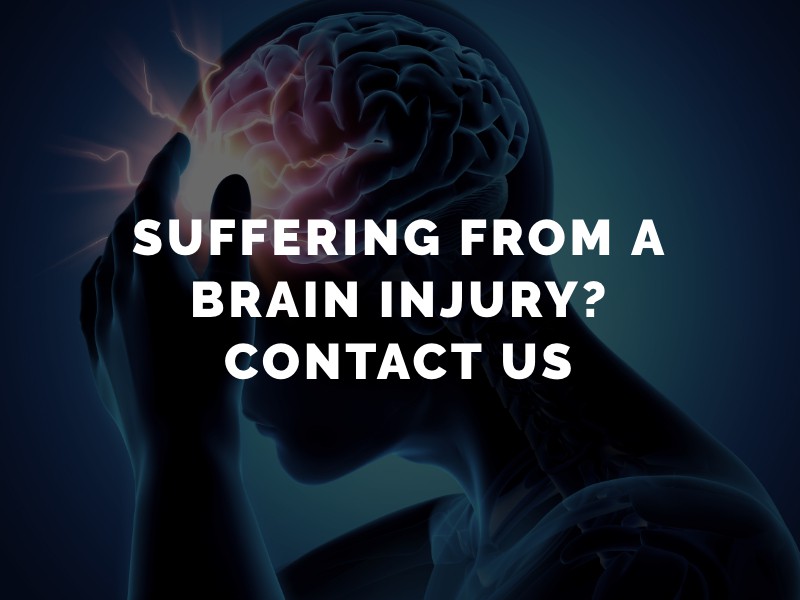 The Complex Nature of Brain Injury Cases
The brain is the most complicated organ in the human body. Injuries to the brain are also the most difficult to diagnose and treat. Any prognosis is challenging because the short- and long-term effects of a brain injury are highly unpredictable.
A brain injury is not something that will heal after a couple of corrective surgeries. Such injuries often require lifelong medical attention. Depending on the severity of the injury, the person suffering may require around-the-clock care. Some people with brain damage lose their memory and cannot return to any work.
The Los Angeles brain injury attorneys at our law firm understand the effects of these injuries on you, the accident victim, and your family. We will work with you to obtain the financial support you need to cover hospital bills, lost wages, ongoing medical care, and other costs associated with the injury. We want you to recover enough compensation so you can move forward.
Causes of Brain Injury
At Rose, Klein & Marias LLP, our Los Angeles personal injury lawyers are able to handle brain cases resulting from all types of accidents, including:
Cars colliding with pedestrians or bicyclists
Rollovers
Head-on collisions
Metro accidents
Compensation for Brain Injury Victims in California
The catastrophic nature of most brain injuries makes for valuable personal injury claims. Since the value of a case directly corresponds with the types of damages suffered, a life-changing injury will be worth more than a minor one. If you or a loved one's brain injury resulted in thousands of dollars of medical bills, rehabilitative therapies, short- or long-term disabilities, lost quality of life, or lost wages, your case could be worth a significant amount. Your lawyer can fight for recovery for all of these damages and more.
It is important to hire a brain injury lawyer in Los Angeles with trial capabilities. If an insurance company denies your claim or refuses to offer a fair settlement, an attorney can force the company to pay more through a successful personal injury lawsuit. Although most personal injury claims settle out of trial, having the option of going to court could give you peace of mind. Learn about the value of your claim during a free case review at our local LA office.
How to Choose the Right Brain Injury Attorney
The magnitude of your brain injury claim deserves attention from a top attorney and law firm in Los Angeles. Do not settle for anything less than the best if you or a family member suffered a life-changing injury. Search for a firm that will provide the top-quality legal support you need to obtain full compensation. First, ask for recommendations from friends or family members. Someone close to you may have an attorney he or she can recommend.
Next, do your research. Find brain injury attorneys in Los Angeles who have proven results, positive client testimonials and time-tested legal capabilities. The firm you select should have a positive and long-standing reputation in the community. Find one to three firms you are interested in and schedule free consultations. Meet with different attorneys, ask questions, and see how well each lawyer matches your needs. Then, select the one that appears most capable of achieving maximum recovery for your damages.
Free Consultation With a Brain Injury Lawyer in Los Angeles
The attorneys at Rose, Klein & Marias LLP have helped thousands of injured victims over the past 80 years of collective legal experience. We have what it takes to create a strong brain injury claim on your behalf. The lawyers at our law firm accept brain injury cases on a contingency basis. You will owe us nothing unless we obtain compensation for you.
Contact an aggressive Los Angeles brain injury lawyer today at one of our 10 office locations in Southern California. We offer a complimentary consultation to discuss your case and our ability to meet your legal needs.