Riverside Amazon Fulfillment Center Workers' Compensation Claims
When you work for a company that is notorious for unsafe work conditions, it is inevitable that many employees will be injured. In order to collect the benefits you are entitled to under the California Division of Workers' Compensation, you'll need to file a claim with the insurance company that Amazon pays to cover their costs associated with injuries.
The insurance company does not work for you, or for Amazon, they work for profit. Like any for-profit business, their goal is to reduce costs however possible, and in the case of insurance companies the payments to injured persons are their primary costs. The insurance company puts their full-time teams of claim analysts and lawyers to carefully scrutinize all claim that come in, denying whichever they can while paying as little as possible on those that are approved.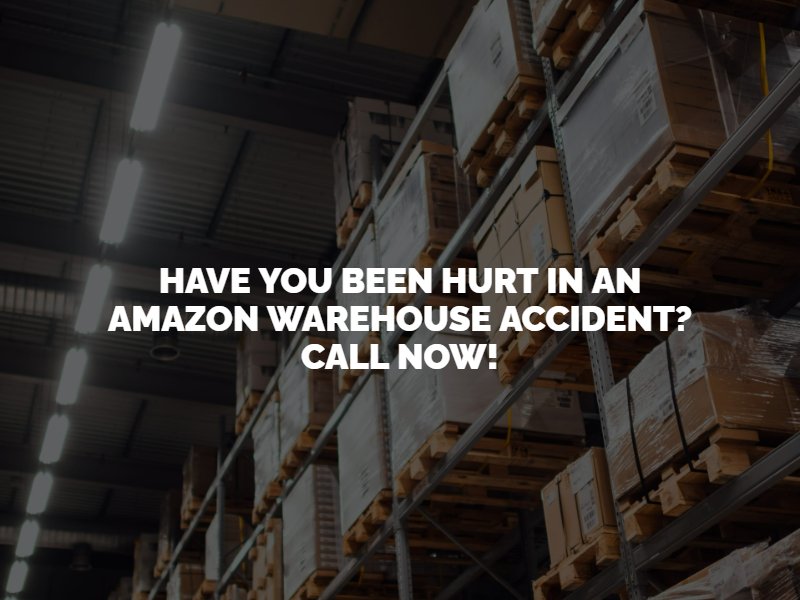 A Workers' Compensation Attorney Supports Your Best Interests
When you have a Southern California workers' compensation attorney on your side, the insurance company takes you more seriously. To begin with, your workers' compensation attorney helps you to collect the evidence you need to completely and accurately measure your damages.
The purpose of workers' compensation benefits under the CA Division of Workers' Compensation is to collect coverage for:
Medical bills in the short- and long-term
Disabilities
Lost wages and work benefits
When you are injured, your damages should cover your medical bills in both the short- and long-term. This includes not only any emergency medical treatment that you require, but also any ongoing medical treatment, medication, or rehabilitation that your injuries might require. Your local Riverside County workers' compensation lawyer has a network of medical and occupational experts to refer you to for evidence in support of your claim.
With an attorney on your claim, you can focus on recovering from your injuries while your attorney focuses on ensuring that you collect the full amount of compensation that you are entitled to. Your attorney will help you schedule follow-ups with experts, draft your claim, and submit it to the insurance company.
Your Attorney Negotiates with the Insurance Company For You
Submitting you claim to the insurance company on your own or accepting a settlement without speaking with an attorney can result in you receiving less than you are entitled to. If your settlement does not cover the full damages that are associated with your injuries, you and your family will be left to cover the costs associated with your injuries out-of-pocket in the future.
With an attorney on your claim, you can sit back as your attorney takes over the entire process, every step of the way.
Recovering the benefits you are entitled to requires:
The collection of evidence to prove your damages
The drafting of a claim
The filing of the claim with the insurance company
To be eligible to file a claim:
All Amazon policies and procedures must be followed
The injury must have been reported within 30 days
Ensuring that your claim is filed in a timely manner is essential to ensure that you are able to collect the benefits that you deserve. Without an attorney you might not know what information to include, and when to contact your supervisor to file a report of your injury. If policies and procedures at Amazon are not followed, you are blocked from filing your claim or collecting your benefits.
How Many Amazon Fulfillment Centers are in Riverside County?
As of May 2022, there are six Amazon fulfillment centers located in Riverside County.
#LGB3 – 4590 Goodman Way, Building 1, Eastvale, CA 91752-5088
#LGB6 – 20901 Krameria Ave, Riverside, CA 92518-1513
#LGB9 – 4375 N Perris Blvd, Perris, California, 92571
#ONT6/HLA3 – 24208 San Michele Rd. Moreno Valley, CA, 92551
#PSP1 – 1010 West Fourth Street, Beaumont, California, 92223
#SNA6/SNA9/DCA2 – 5250 Goodman Road, Eastvale, CA 92880
Connect with a Riverside County Workers' Compensation Lawyer
The experienced workers' compensation attorneys at Rose, Klein & Marias LLP have won over $5 billion for our clients over the years. If we take your case we will do everything possible to recover the benefits you deserve. Our team is prepared to take on Amazon workers' compensation cases in areas such as Riverside, Rialto, Fontana, and San Bernardino County.
For your initial case consultation, free of cost, call (800) 362-7427, or visit our site to schedule a consultation with one of the experienced Riverside County workers' compensation attorneys from Rose, Klein & Marias LLP. We'll review the facts of your case, and if it fits with our firm, discuss options. Hablamos Espanol.