Rialto Amazon Fulfillment Center Workers' Compensation Claims
If you are injured on the job at Amazon's Rialto facility, you'll be facing an uphill battle to collect your benefits from Amazon and their insurance company. In order to even the playing field and collect what you are entitled to, working with a Rialto workers' compensation lawyer from Rose, Klein & Marias LLP is a wise move.
Amazon is One of the "Dirty Dozen" Employers According to National COSH
According to the National Council for Occupational Safety and Health Amazon is one of the twelve most dangerous employers to work for in the United States. Amazon was cited for the third time by the NCOSH, as recently as 2022. The report noted that injury rates at Amazon facilities are twice the national average. Six Amazon workers died at the Bessemer warehouse, and injuries in Alabama and nationwide were highlighted as a concerning issue.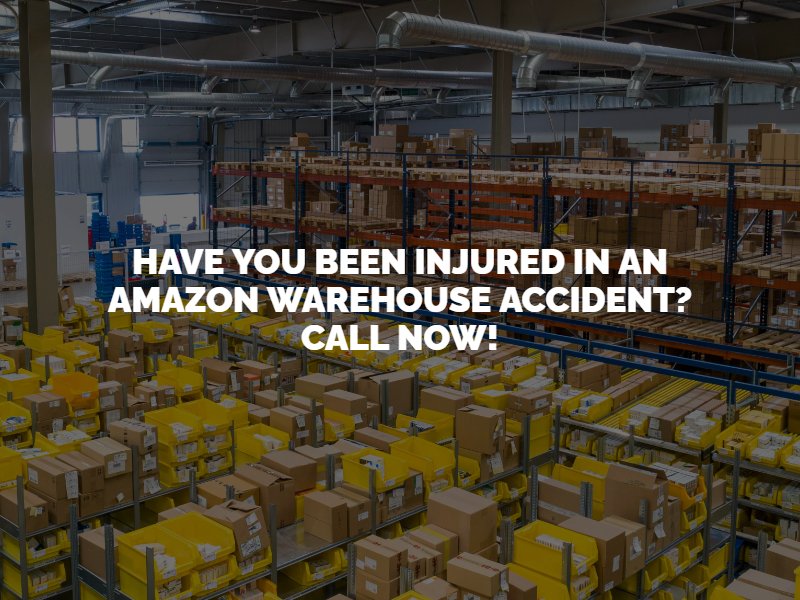 Your Claim is Processed by Amazon's Insurance Company
It is important to understand that when it comes time to file your workers' compensation claim to collect benefits, you are doing so with Amazon's insurance company. Amazon's insurance company does not work for you, they work for profit. Like any other for-profit company, they maximize their profits by maximizing revenues, and minimizing costs. Revenues for the insurance company are the premiums paid by Amazon, and their costs are the amounts paid to employees who are injured or killed on the job.
To support profit, the insurance company denies whichever claims it can, and pays as little as possible on those claims it does pay out on. The insurance company will take your claim more seriously if it is submitted by an attorney, and supported by evidence.
Falls are Common on the Job and Cause Serious, Long-Term Injuries
The US Occupational Safety and Health Administration, OSHA, notes that one of the most common injuries on the job is a fall. If you have worked in the Rialto Amazon warehouse at the fast pace required of you, moving up and down ladders and around potentially slippery grounds, you know that falls can and do happen. Due to the significant risk of injury associated with falls, OSHA has established a national fall protection campaign to support safety in the workplace.
Common workplace injuries you can recover benefits include:
When you experience an injury on the job, you can only collect benefits that you can prove with evidence. This includes not only emergency room bills immediately after the accident, but also follow-up medical opinions. For example, after a slip and fall in the warehouse, you might have had a cut that needed stitches, and you'll have an emergency room bill for that.
The cut could have caused more serious nerve damage that requires ongoing medical care for years. Without evidence from a medical professional explaining the extent of your injury and costs associated with it, your family will be left covering them. If the only evidence you have is an emergency room bill, that is the only medical cost you can have covered, although in time the costs could magnify.
Your Rialto workers' compensation attorney has a network of local medical experts for follow-up opinions. With an attorney from Rose, Klein & Marias LLP on your claim, we'll help you schedule your appointments to collect the evidence you need to cover your damages in full.
How Many Amazon Fulfillment Centers are in Rialto?
At the time of this page's initial publication, there are two Amazon fulfillment centers in Rialto.
#LGB7 – 1660 N. Locust Ave., Rialto, CA 92376
#SNA4 – 2496 W Walnut St. Rialto CA 92376-3009
Discuss Your Claim with a Rialto Workers' Compensation Lawyer
The sooner you have an attorney by your side after your injury, the sooner you can step back and let your attorney handle the claim process for you. For a risk-free, cost-free consultation, call (800) 362-7427, or visit our site to schedule a consultation with one of the experienced Rialto workers' compensation attorneys from Rose, Klein & Marias LLP.