Los Angeles Personal Injury Lawyer
If you or someone you care about was injured due to someone's negligence, whether from a slip-and-fall accident or more complex personal injury law matters involving exposure to toxic chemicals, you have the right to hire a Los Angeles personal injury lawyer and seek fair compensation. Everybody has the responsibility to act with reasonable care to avoid causing harm and catastrophic injury to others. Those who fail should be held accountable.
At the law firm of Rose, Klein & Marias LLP, we have built our careers on holding individuals and businesses accountable for acts of negligence. Since our establishment in 1936, we have helped countless injury victims recover full and fair compensation for their personal injury or the wrongful death of a loved one. We take pride in the fact that we are driven to get results for everyone we represent.
If you or someone you care about has suffered a personal injury and need legal advice, our law firm is ready to help.
---
Los Angeles Personal Injury Resources
---
Why Choose Rose, Klein & Marias LLP to Handle Your Injury Claim?
Our firm has been committed to obtaining maximum compensation and furthering the laws that apply to personal injury cases in Los Angeles for over 80 years.
Our law firm has 10 law offices throughout Southern California with dozens of lawyers who have practiced multiple areas of law. Our lawyers have recovered more than $5 billion for our clients collectively throughout the history of our firm.
Our attorneys accept cases and clients on a contingency fee basis, so you will not pay anything unless we win.
Call (213) 626-0571 today to schedule a free consultation. A dedicated Los Angeles personal injury lawyer will review the specifics of your case and let you know your legal options for recovering compensation.
No Fee Unless We Get You Compensation
All of our personal injury cases, from slip-and-falls to dog bites, are handled on a contingency basis. That means we only charge a fee if we obtain compensation for you. To learn more about how we can help you, contact our Los Angeles personal injury attorneys today for your FREE consultation. You can reach us online or by phone.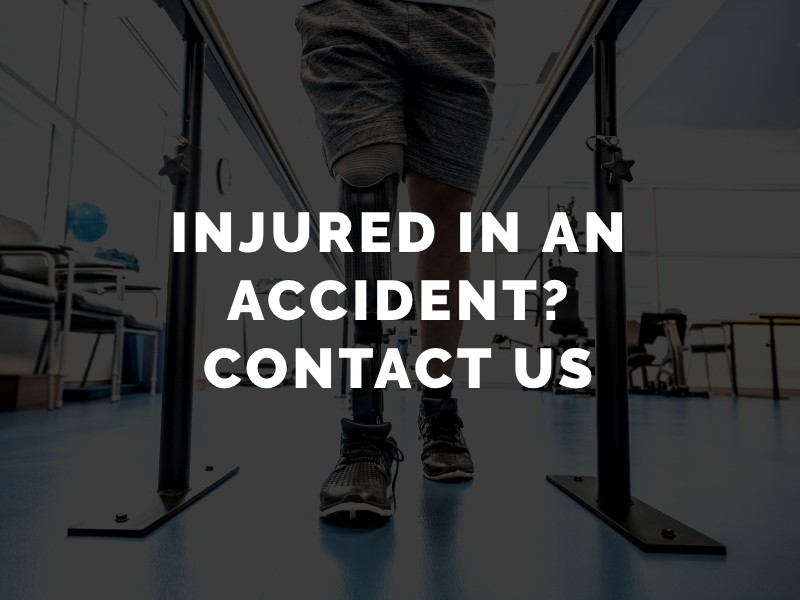 What Does a Personal Injury Lawyer Do?
A personal injury lawyer is not only for taking cases to court in California. A lawyer can handle every legal process your claim involves on your behalf. Most personal injury claims do not need to go to trial. Instead, your lawyer will negotiate a settlement offer that is fair to you with the insurance company involved. You will not need to worry about navigating insurance coverage, benefit limits or conversations with claims adjusters after you hire a personal injury attorney in Los Angeles. Your personal injury lawyer can take care of these tasks and more on your behalf. If your case does proceed to the litigation process, your lawyer can represent you in court to demand maximum compensation for your damages. While you rest and recover from your injuries, your injury lawyer can fight for the best case result for you.
---
Client Review: 5/5
★ ★ ★ ★ ★
They make you feel safe and taken care of. They take care of so much, they really reduce the anxiety.
– Liz
---
Do I Need a Los Angeles Personal Injury Attorney?
No law in California requires you to hire a lawyer for a personal injury case. Doing so, however, can be the most effective way to protect your rights and obtain maximum financial compensation for your injuries. A lawyer will act as your advocate during settlement negotiations or a personal injury trial to demand optimal results – all while making sure that you have everything you need to recover. A Los Angeles personal injury attorney can take care of many important tasks on your behalf, including:
Accident investigation and reconstruction 

Evidence preservation and collection

Eyewitness interviews

Claims paperwork submission

Adherence to legal deadlines and requirements

Connections to qualified experts for testimony

Damage analysis and evaluation

Insurance settlement negotiations

Representation at trial, if necessary
You can trust your lawyer to have your best interests in mind, as he or she will work for you – not an insurance company or third party. If the lawyer operates on a contingency fee basis, this further motivates the attorney to achieve the best possible case results, as he or she will not get paid unless you do. You can rest, relax and concentrate on your recovery while a capable and highly experienced attorney handles the legal side of a personal injury case for you.
Los Angeles Personal Injury Cases We Handle
Our law firm has fully staffed offices in several convenient locations throughout Southern California. This helps ensure that we are available to offer personal service and attention to clients suffering from all types of personal injuries no matter where they are located in the Los Angeles or San Diego area. We also help personal injury victims located in California's Central Valley, including those in Bakersfield, Fresno, and the Visalia-Porterville area.
From our various offices, we can handle a wide range of personal injury cases and fatal accident cases, including those that involve:
Motor vehicle accidents including car accidents as well as truck accidents and motorcycle accidents
Traumatic brain injury cases
Metro-transit accidents, including those involving trains and buses
Injuries caused by defective and/or dangerous products
Premises liability cases, including slip-and-fall, trip-and-fall and negligent security claims
Construction accidents
Injuries and diseases caused by exposure to toxic substances, including instances of benzene exposure and asbestos exposure, which can cause mesothelioma
Accidents that cause severe or catastrophic injuries, including brain injuries, spinal cord injuries, burn injuries and amputations
California Personal Injury Laws
During a personal injury claim in Los Angeles, it is critical to understand at least a few central laws. The doctrines that surround a personal injury case could make or break the success of your catastrophic injury claim. If you miss the statute of limitations for filing, for example, the courts in California could bar you from recovering. The rules that apply to your claim will depend on the case type. It is important to know at least the basic laws involved in your claim. A Los Angeles injury attorney from the law firm of Rose, Klein & Marias LLP can help explain the laws integral to your unique claim.
Car Accidents
California is a fault-based car accident state. After a motor vehicle accident, all parties injured in the crash will seek financial damages from the insurance provider of the at-fault party. You or your lawyer will need to identify the cause of your car accident and the defendant before filing. Pure comparative negligence rules may apply. This California law states that even when a plaintiff contributed to his or her accident, the courts will still award some compensation. The courts will reduce the award, however, by the plaintiff's percentage of fault. This law could reduce your recovery if you were partially at fault for your auto accident.
If you were injured in a car accident and wish to file a lawsuit against the party to blame, you have a maximum of two years in which to do so. Two years is California's statute of limitations on all personal injury claims. If you are filing a property-damage claim only, you have three years from the date of the accident to file. This deadline shortens to just six months, however, if you are naming a government entity as the defendant in your personal injury law claim. Act quickly, contact a car accident lawyer and make sure you meet your deadline to file. The courts typically do not hear cases brought after the statute of limitations.
Truck Accidents
If an automobile accident involves a commercial truck, different laws and regulations apply to the claim. Trucking companies and truck drivers must obey federal regulations that are enforced by the Federal Motor Carrier Safety Administration (FMCSA). Common examples are hours-of-service restrictions, drug and alcohol testing requirements, cargo-loading procedures, and fleet maintenance regulations. If a trucking company breaks any of these laws, this can be used as evidence in an accident claim.
Trucking accidents also involve other factors that make them unique (and claims more difficult to navigate). This includes a severe or catastrophic level of injury for most victims, which translates to higher-value cases. Victims are also up against powerful adversaries, as trucking companies have attorneys and rapid response teams to help them fight liability. Finally, truck accident cases often come with unique types of evidence, such as the truck's black box, trucking company records, compliance reports, electronic logging devices and truck driver medical records. A Los Angeles truck accident attorney can help you compile the evidence you need to present a strong case.
Dangerous Products
Dangerous products can contain defects or issues that pose a risk of harm to consumers. The manufacturer may have made a mistake that makes the product unreasonably dangerous during normal use. The legal doctrine of strict product liability applies to most dangerous product claims. This doctrine states that a manufacturer, distributor or retailer may be strictly liable for a victim's damages if that victim can prove one of three types of defects existed and this is what caused the injuries in question.
Inherent design flaw
Manufacturing error or mistake
Negligent or inadequate marketing
Strict liability means you do not have to prove the defendant was negligent to obtain compensation for your damages. Dangerous product claims also come with a unique statute of repose: an overarching 10-year deadline to bring your claim. If you did not discover your injuries until years later (i.e. in a case involving a defective medical implant), you have a maximum of 10 years from the date the cause of action accrued to file your claim.
Slip & Fall Accidents
A slip and fall claim is a type of premises liability lawsuit. Premises liability law holds property owners responsible for accidents, injuries and deaths that occur on their properties due to negligence. If a property owner should have done more to prevent a victim's slip and fall accident, he or she can be held financially responsible for medical bills and other losses. A property owner's duties of care (responsibilities to visitors) are based in part on the status of the individual who enters the property:
Invitee. An invitee has the property owner's express or implied permission to be on the premises for the owner's own purposes (such as at a business). A landowner's duties of care to invitees are to inspect the property for potential hazards, repair discovered defects and warn of known risks.
Licensee. A licensee also has permission or legal authority to be on a premises, but he or she does so for the licensee's own reasons. Examples include social guests, salespeople and utility workers. Licensees are owed the same duties of care as invitees, minus the duty to inspect the property for unknown hazards.
Trespasser. A trespasser does not have the owner's permission to be on the property and is breaking the law by entering. Property owners in California do not owe any duties of care to trespassers, but they cannot intentionally injure them. There is an exception for trespassers under the age of 18.
Slip and fall accidents can often be prevented with a reasonable level of care by the owner of the property or his or her staff members at a commercial property. It is up to a property owner to prevent common or foreseeable slip, trip and fall hazards, such as slippery floors, uneven surfaces, cluttered aisles, inadequate lighting, unsafe staircases, loose rugs and exposed cords. The failure to keep a premises free of these hazards can lead to a Los Angeles slip and fall lawsuit against the owner of the property for slip and fall injuries.
Wrongful Death
A wrongful death claim gives family members the right to seek financial damages from one or more parties responsible for causing a loved one's death. Wrongful death claims in California come with unique laws that do not apply to other types of injury cases. Instead of having a time limit of two years from the date of the accident, you have two years from the date of your relative's death to bring a civil claim in California. The only parties with the right to file a wrongful death claim are the decedent's surviving spouse, domestic partner, child, parent or someone entitled to the decedent's estate through intestate succession.
Damage Caps in California
The State of California has passed laws limiting the damages, or financial compensation, a plaintiff can recover during a case in some situations. Damage caps serve to protect critical defendants in the community, such as hospitals and physicians, from going bankrupt. They can also reduce an award based on a plaintiff's actions or inactions, such as – in California – the failure of a driver to purchase auto insurance.
Proposition 213 has a unique limit in place for car accident victims in California. It states that if a driver involved in an accident did not carry at least the minimum amounts of required insurance, that driver cannot recover noneconomic damages. This rule holds true even if the uninsured driver was not at fault for the collision. Noneconomic damages refer to those such as pain and suffering, emotional distress, and loss of consortium. Economic damages, such as vehicle damages and medical bills, are still available.
California also sets a cap on medical malpractice damages. The Medical Injury Compensation Reform Act states that if a medical professional or another health care worker caused your injuries in California, you can only obtain up to $250,000 in total noneconomic damages from the defendant. This is the state's cap on intangible or general losses during all medical malpractice claims.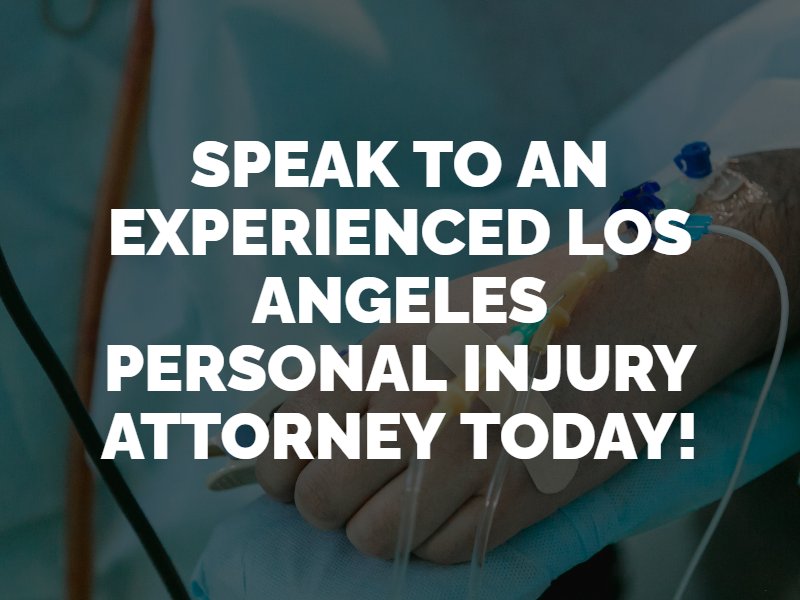 California Comparative Negligence
A comparative negligence doctrine states that more than one party could share fault for the same accident. Rather than allotting 100% of the fault to only the defendant or the plaintiff, the two could split fault and the plaintiff could still receive a reduced compensatory award. In a contributory negligence state, a plaintiff will receive $0 in recovery if he or she was even 1% responsible for the accident. In comparative negligence states such as California, however, a plaintiff could be 99% at fault and still receive a portion of a compensatory award.
California's pure comparative negligence doctrine means no cap exists on a plaintiff's share of fault. Some states use modified comparative negligence laws, instead, which cap a victim's ability to recover at 49% to 51% of fault. If you believe you might have contributed to your accident or injuries, speak to our Los Angeles injury lawyers anyway. Comparative fault will not bar you from recovery. It may, however, diminish your settlement or verdict by an amount equivalent to your percentage of fault. If you receive a $100,000 judgment award but were 10% at fault, for example, the courts would reduce your award by 10% ($10,000). Having a lawyer take over your case could help you minimize your comparative fault to maximize your financial outcome.
What Is the Statute of Limitations on Los Angeles Personal Injury Claims?
As an accident victim in California, you do not have an endless amount of time in which to file a personal injury claim. If you have a lawsuit in Los Angeles or anywhere else in California, you must file the correct paperwork by the state's deadline. The legal term for this deadline is the statute of limitations. California has a statute of limitations of two years for most personal injury claims. You must file your suit within two years of your accident or the courts will bar you from recovering financially. Some exceptions to the rule exist, however.
If the plaintiff is an injured minor, such as your child, your family will have two years from the date of the child's 18th birthday to file a personal injury claim, even if this is longer than two years from the date of the accident. Another exception exists on most claims involving a criminal tort. A civil claim after a homicide, for example, may give two years from the date of the resolution of the criminal case against the same defendant for the plaintiff to file. Speak to a Los Angeles personal injury lawyer at Rose, Klein & Marias LLP about your specific deadline to make sure you file your claim in Los Angeles on time.
Were You Injured at Work in California?
In addition to being able to address all personal injury matters, our team also includes Los Angeles workers' compensation lawyers. We have found that many accident cases fall into both categories. For example, a person may be injured in a slip-and-fall accident while in a grocery store. That person may have a personal injury case. If that person was in the grocery store while making a delivery as part of his or her job, he or she may also have a workers' compensation case. Our ability to examine both areas may help you maximize your compensation. To learn more, speak with a knowledgeable Los Angeles personal injury attorney at our firm.
How Do You Prove Negligence?
During a personal injury lawsuit in California, the responsibility to prove someone's guilt rests with the injured party's (the plaintiff's) side of the case. This is why it is important to retain a skilled Los Angeles injury lawyer to handle your claim for you. Your attorney will have experience proving negligence and convincing a judge or jury to agree with your side based on the evidence. Your lawyer will need to prove four main elements to obtain a settlement or jury verdict on your behalf:
Duty of care owed. The person allegedly at fault for your injuries (the defendant) must have owed you a duty to exercise reasonable care at the time of your accident.
Duty of care breached. The defendant must have intentionally or carelessly breached a duty of care to you in a way another prudent party likely would not have.
Causation established. Your lawyer will need to prove causation exists between the defendant's breach of duty of care and your accident.
Damages suffered. Your accident lawyer will also need proof that you suffered damages because of the defendant's actions, such as hospital bills or lost wages.
A lawyer with years of experience representing personal injury claims will know exactly how to shape your case for its best possible odds of success. At the personal injury firm of Rose, Klein & Marias LLP, we understand the rules of personal injury lawsuits in Los Angeles and have a network with the local LA County courthouses. Hiring one of our Los Angeles personal injury attorneys could greatly improve your chances of securing a fair compensation award.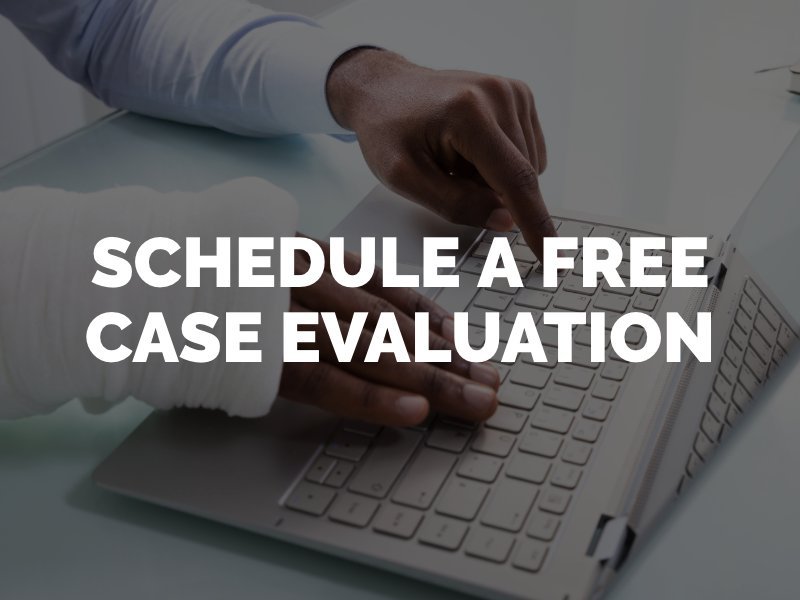 How Much Is Your Personal Injury Case Worth?
Insurance companies and the Los Angeles civil courts may award compensation to injury victims according to the unique specifications of each case. A lawyer from our personal injury law firm can assess your case and let you know if we believe you have grounds for a lawsuit. If so, we may be able to help you prove your case and achieve fair compensation for your economic and noneconomic damages.
Pain and suffering
Exemplary or punitive damages
Medical expenses
Property damage repairs
Lost wages
Our personal injury lawyers in Los Angeles have achieved impressive results for past clients through hard work, customized legal strategies and aggressive case negotiations. We have the power to negotiate settlements from insurance companies as well as take personal injury claims to court anywhere in California, if necessary. The potential value of your bodily injury case will depend on the severity of your losses. Learn what your case might be worth during a free consultation with an accident attorney at our personal injury law firm.
What Should You Do After Suffering a Personal Injury?
It is normal to feel overwhelmed and confused about what to do after suffering a personal injury. You may not know where to turn for help, and with good reason – the other party involved may try to avoid liability, and an insurance company may take advantage of you. It is important to take certain steps from the very beginning of your case to protect your rights. If you can, take the following actions:
Report the accident. Call 911 if it is an emergency. Otherwise, report the accident to authorities on the premises, such as a store manager, property owner or your employer. Ask for a written accident report.
Gather information. Write down everything you can about the incident, including the location, time, date and the names of those involved (including eyewitnesses). Take photographs and videos of the scene of the accident before you leave.
Get medical care. Always see a doctor after an accident, even if you initially feel fine. You may have hidden or delayed injuries. Waiting to get medical care can give an insurance company a reason to deny your injury claim.
Avoid speaking about your case. Don't talk about your personal injury case with friends or post about it on social media. Don't admit fault for the accident to anyone. When speaking to an insurance company, keep your answers to questions short and simple.
Contact a personal injury lawyer. Obtain legal representation as soon as possible to help you protect your rights and deal with insurance claims adjusters. Keep in mind that the statute of limitations is two years to file, in most cases.
Your first priority should be your health and safety. Get the help that you need and professional medical care for your injuries. Then, once you are on the mend, consider your legal options. If you wish to file a lawsuit against one or more parties for causing or contributing to your personal injury, consult with an attorney at Rose, Klein & Marias LLP. We can let you know if your case has merit during a free legal consultation.
How Much Does a Personal Injury Lawyer Charge?
At Rose, Klein & Marias LLP, your Los Angeles injury lawyer will not cost you anything unless we are successful in obtaining you a financial award. Our law firm operates on a contingency fee basis for all personal injury claims in Los Angeles. We only charge our clients for our services if we win their claims, and only then out of the award won. You will pay your attorney directly out of your settlement or judgment award rather than out of your pocket. The amount charged will be a pre-agreed upon percentage based on a contract with your attorney. Using contingency fee agreements helps us keep high-quality legal representation affordable for our clients.
Contact a Top-Rated Los Angeles Personal Injury Attorney Today
If you were recently injured in any type of accident in Los Angeles, we may be able to help. Our Los Angeles injury lawyers can walk you through the entire legal process, from identifying fault to settling for a fair and full amount. Start with a free case review at our local law office. Call (213) 626-0571 to speak to an experienced personal injury attorney today.
Rose, Klein & Marias LLP
801 S. Grand Avenue
11th Floor
Los Angeles, CA 90017
Local: (213) 626-0571
Toll Free: (800) 362-7427
Fax: (213) 623-7755
Click here for driving directions to our Los Angeles office!