Los Angeles Truck Accident Attorney
If you or a loved one were injured in a truck accident, you have the right to pursue compensation for your injuries. Negligent parties need to be held accountable. However, you may receive lower than a full and fair financial recovery if you face them alone, despite the fact that trucking companies and their drivers are well insured. At Rose, Klein & Marias LLP, a qualified Los Angeles truck accident attorney can help you obtain the compensation you deserve following a big rig accident.
Our personal injury law firm was founded in 1936. Since then, we have helped countless individuals and families recover compensation for their catastrophic injuries or the wrongful death of a loved one. We have been in business for over 80 years because of our devotion to serving clients and striving for the best possible outcome in their case.
With 10 office locations, we serve clients throughout Southern California and those living in California's Central Valley, including those in Bakersfield, Fresno, and the Visalia-Porterville area.
---
Los Angeles Truck Accident Resources
---
Why Choose Rose, Klein & Marias LLP for Your Truck Accident Claim?
We have 10 locations throughout Southern California for your convenience. We do not believe you should have to drive hours for high-quality representation.
We are committed to securing the maximum possible compensation for your needs while providing personal attention.
We are not intimidated by large corporations or aggressive legal teams. We are dedicated to securing justice for the injured.
Our personal injury attorneys in Los Angeles operate on a contingency fee basis. We charge nothing upfront for our services and you will only pay when we win.
How Can a Los Angeles Truck Accident Lawyer Help?
After a trucking accident, a truck company has one main goal: to avoid liability. Despite having ample insurance, most trucking companies do not want to claim fault for collisions. They will use significant legal resources to fight liability and save money. An attorney has matching resources he or she can put to good use on your behalf. Your lawyer can build a strong case against the trucking company and help you prove liability using aggressive legal strategies. One of our Los Angeles truck accident attorneys will not let you settle for less than your case is worth during insurance negotiations. We will fight for maximum compensation from all at-fault parties, whether that be commercial trucking companies or an individual trucker.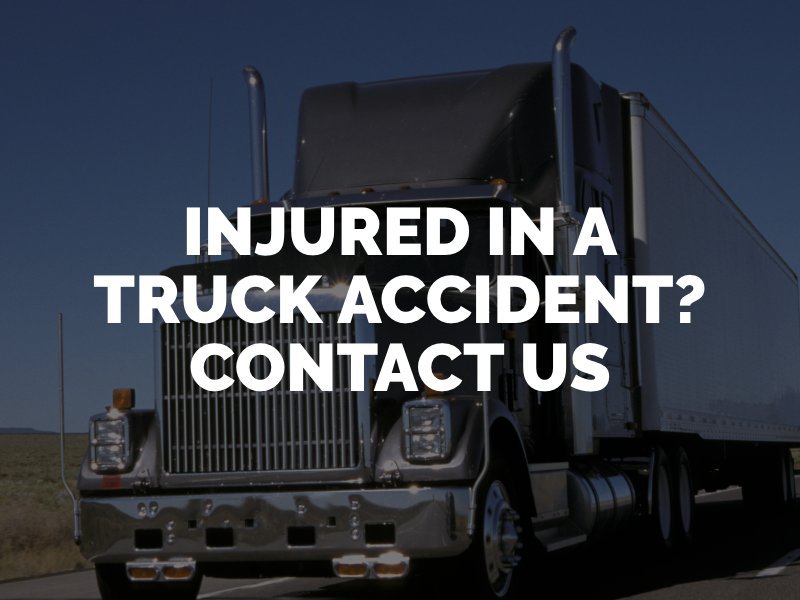 Common Causes of Truck Accidents
The trucking industry is federally regulated in order to promote safety for both the driver and others on the road. Failure to follow these regulations is negligence and can lead to catastrophic injury. For instance, forcing a truck driver to spend long hours on the road may result in careless driving mistakes or falling asleep at the wheel due to driver fatigue. Failing to properly load cargo or adhere to weight restrictions can cause cargo to dislodge during travel. It may also cause the truck to jackknife on busy highways and cause serious injuries to those on the roads around them. Other examples of trucker negligence in large commercial truck accidents include distracted driving, drunk driving, or speeding to meet unrealistic deadlines.
Our success in truck accident cases stems from our meticulous investigation of the causes of the truck crash. Following a commercial truck accident, we look at all the facts to determine if the accident was caused by a negligent driver or if there are other factors such as defective auto parts. Sometimes, more than one party may be at fault for a semi truck accident. Our skilled truck accident lawyers in Los Angeles aggressively approach each accident case to help make sure all negligent parties are held accountable.
Common Truck Accident Injuries
Large truck accidents can be devastating to those in a smaller vehicle. A passenger vehicle that gets into a car accident with another passenger vehicle is likely to have a much different outcome than one that gets into a truck crash. Although some accident injury victims may be able to walk away from a semi truck accident with minor injuries such as scrapes and bruises, large truck accidents often end in catastrophic injury or worse, wrongful death. Common truck accident injuries include:
Neck injuries
Back injuries
Burn injuries
Bone fractures
Wrongful death
If you or a loved one has been injured in a Los Angeles truck accident, consult an experienced truck accident attorney to learn how to protect your rights.
Who Can Be Held Liable for a Truck Accident?
Most truck accidents in Los Angeles come down to truck company liability. The trucking company will be liable not only for its actions but also those of its large truck drivers. It is every trucking company's responsibility to reasonably prevent accidents. The company can accomplish this through regular vehicle inspections, proper hiring and training procedures, and by obeying all federal trucking safety regulations. If the company is negligent in fulfilling this duty of care and causes a preventable accident, the company could be liable for damages.
Through the rule of vicarious liability, the trucking company will also be liable for the negligence of its employees – including independently contracted truck drivers. If a truck driver, cargo loader, ground controller or another employee of the trucking company caused your recent accident, the company itself will be liable as long as the at-fault party was on the clock at the time of negligence. The trucking company will have better insurance coverage than the individual driver, so it will be preferable to hold the company liable for your injuries.
At the law firm of Rose, Klein & Marias LLP, we have also handled truck accident claims in Los Angeles with third-party defendants. A third party is one not directly involved in the collision that still contributed to the accident or victims' injuries. A common example is a truck manufacturing company that produced a defective or dangerous vehicle part. Bad brakes or a tire blowout could point to a manufacturer's liability. Other examples include the City of Los Angeles (if a roadway defect such as a pothole caused the accident) or another motor vehicle driver. An experienced Los Angeles truck accident attorney from our firm can help you determine fault and assign liability for your specific truck accident case.
What Is the Truck Accident Statute of Limitations in California?
As a truck accident victim, you must act quickly to bring your truck accident claim to ensure you meet California's filing deadline, or statute of limitations. Under California law, an accident victim typically has two years from the date of the large truck accident or injury discovery to file an injury claim with the civil courts. Failing to file a lawsuit for an injury or wrongful death within that time limit generally results in the courts throwing out the claim. Do not wait to take action following a semi truck accident. Contact a top truck accident lawyer in Los Angeles as soon as possible to preserve your legal rights.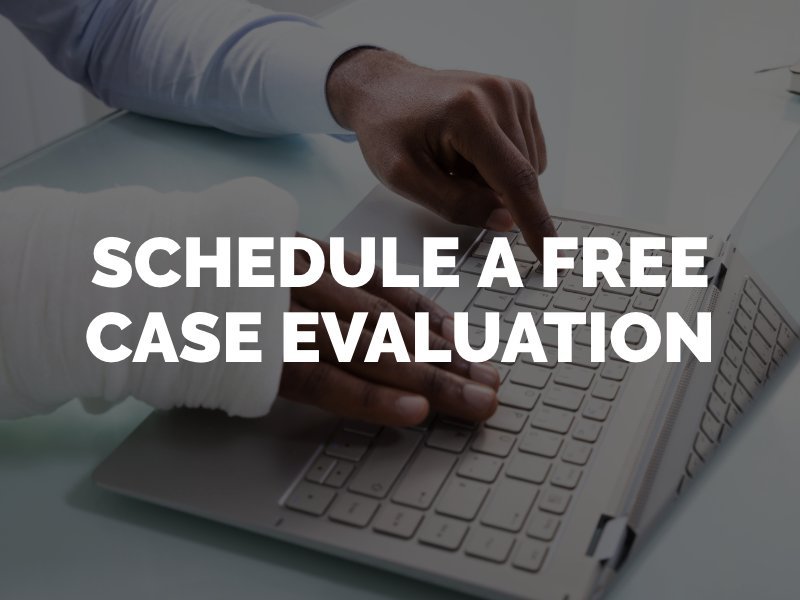 Compensation for Truck Accident Victims in California
One common question we can answer for clients during free initial case evaluations in Los Angeles is, "How much is my injury claim worth?" Although the answer will be unique for each client, the types of damages available remain relatively the same from case to case, including economic damages, non-economic damages, and punitive damages. A settlement or judgment award could reimburse you for many different losses according to the facts of your truck accident injury case. Find out what your specific accident case could be worth during a free consultation with a lead Los Angeles truck accident attorney from our law firm.
Medical expenses
Pain and suffering
Vehicle damages
Lost wages
Past and future losses
Out-of-pocket expenses
Life-changing disabilities
Punitive damages
For the most part, severe and catastrophic truck accident cases will receive greater compensation than minor claims. A judge or jury may award more for wrongful death or life-altering or catastrophic personal injuries. As a truck accident victim, you could be eligible for noneconomic, economic and punitive damages depending on the situation. If the defendant was grossly negligent or reckless in causing your accident, punitive damages are an additional award you may receive from a judge. Our attorneys are not afraid to take claims to court if we believe it will result in better compensation for the client.
Speak With a Truck Accident Lawyer in Los Angeles Today
All of our tractor-trailer crash cases are handled on a contingency basis. That means we only charge a fee if we obtain compensation for you.
To discuss your trucking accident claim with an experienced Los Angeles or Ventura truck accident attorney, contact our personal injury firm today and schedule a free consultation. We serve clients from 10 convenient office locations in Southern California.
Client Review: 5/5
★ ★ ★ ★ ★
This process could've been more challenging but working with you and your associate made it less difficult. Thanks for your time, professionalism and care.
– Ellis G.