Los Angeles Slip and Fall Attorney
Every year, thousands of people go to hospitals after suffering serious injuries in slip and fall accidents around the country. Slip, trip, and fall accidents can cause disabling injuries such as hip fractures, sprained wrists, and traumatic brain injuries. Serious falls can even be fatal. If you recently sustained a personal injury or a loved one died in a slip and fall accident, a seasoned Los Angeles slip and fall attorney at Rose, Klein & Marias LLP may be able to help you recover financially. A property owner and/or another party could owe you compensation for your damages. Contact our law firm today to schedule a free consultation to discuss your case with an experienced slip and fall lawyer.
Why Hire Rose, Klein & Marias LLP for Your Slip and Fall Case?
We get results. We have been in the business of helping people recover after serious accidents throughout California since our law firm's establishment in 1936. Our lawyers have collected more than $5 billion for our clients.
We care about clients. Our law firm has always put people first, establishing ourselves as a go-to resource for injured accident victims in the Southern California community.
We charge competitively. Our Los Angeles slip and fall attorneys take cases on a contingency fee basis, meaning you will only have to pay if we win your case.
How Can a Los Angeles Slip and Fall Lawyer Help?
Slip and fall cases can be difficult to negotiate without a lawyer's assistance. Unfortunately, many fraudulent slip and fall claims have led the courts to be suspicious of plaintiffs. Seeking damages for soft-tissue injuries such as pulled muscles can be especially difficult since medical scans may be unable to show proof of your injury. A lawyer from Rose, Klein & Marias LLP can help you gather evidence to prove your case and the property owner's fault for your fall. We can take care of every step of your case, from collecting property maintenance records to taking on insurance companies on your behalf. If you wish to maximize your payout while focusing on your recovery, retain one of our Los Angeles personal injury attorneys for representation.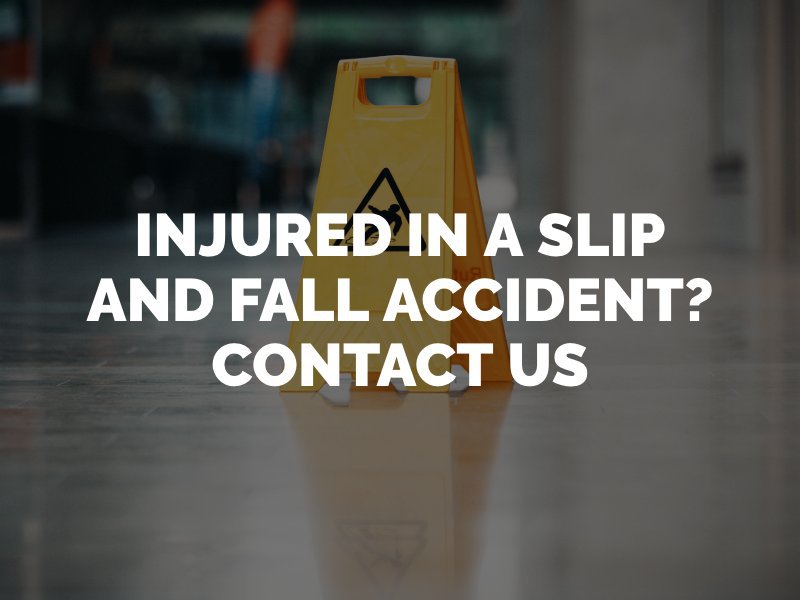 What Is a Slip and Fall Accident?
A slip and fall accident is exactly what the name implies: it is when a person slips or trips on a hazard and falls, often suffering injuries. Within civil law, a slip and fall is a personal injury case in which someone is injured on another person's property. It is a type of premises liability claim that aims to hold the property owner legally responsible for the fall. If you have grounds for a slip and fall accident claim in Los Angeles, the property owner or another party owes you financial compensation for your injury and losses. In general, a slip and fall accident claim is based on the fact that the property owner owed the victim a duty of care and breached this duty by negligently failing to keep the premises safe. Under California law, property owners will only owe duties of care to certain types of visitors: invitees and licensees. Invitees and licensees are people with express or implied invitations to enter a property, such as customers at a business. If the victim was trespassing at the time of his or her accident, the property owner will not be liable for damages, as property owners do not owe any duties of care to trespassers. The simplest way to find out if you have grounds for a slip and fall accident claim is by consulting with a local slip and fall attorney in Los Angeles.
Common Slip and Fall Injuries
A slip or trip and fall accident can cause serious injuries, especially to the elderly. Hip fractures from slip and fall accidents can lead to deadly health complications for a senior citizen. Anyone, at any age, could suffer severe hard- or soft-tissue injuries in a fall. At Rose, Klein & Marias LLP, our slip and fall accident attorneys have experience helping clients with many different types of injuries:
Broken bones
Hip fractures
Wrist fractures or sprains
Knee injuries
Muscle strains
Cuts and scrapes
Head injuries
Back injuries
Spinal cord injuries and paralysis
Nerve damage
Our slip and fall lawyers know how much a serious personal injury can impact the life of a victim. We are passionate about holding negligent property owners liable and helping victims obtain justice in the form of financial compensation. We will fight to recover maximum compensation that covers the full extent of your injury-related medical bills, including future care for a permanent disability. We will also negotiate for the recovery of your emotional injuries, such as pain and suffering.
Common Causes of Slip and Fall Accidents
Slip and fall accidents in Los Angeles can happen in grocery stores, parking lots, at home, or at work. If you fall in the workplace, you may have grounds to file a claim against a property owner on top of receiving benefits from a workers' compensation claim. The Los Angeles slip and fall lawyers at Rose, Klein & Marias LLP can review your specific case to identify the cause of your fall and the entity or entities that may be financially responsible for your losses.
Spilled liquids
Negligent cleaning schedules
Greasy floors
Freshly waxed or mopped floors
Food debris
Lack of warning signs on wet floors
Dangerous floor surfaces
Inadequate lighting
Poor floor construction
Electrical cords
Almost all slip and fall accidents are preventable. The owner of a property, home, or business must take reasonable measures to prevent and remedy potential causes of fall accidents. If an owner negligently fails in this regard and an invited guest suffers a fall due to dangerous conditions, the owner may be legally responsible for economic and noneconomic damages.
Who Can Be Held Liable for a Slip and Fall Accident?
Slip and fall accidents exist under the umbrella of premises liability law. Premises liability law states that if a person suffers an injury due to a defect on someone else's property, the property owner could be liable for damages. Holding a landowner responsible for your serious injuries and related damages may take help from a skilled Los Angeles premises liability attorney at Rose, Klein & Marias LLP. We have helped clients with catastrophic injuries, including spine and brain injuries, as well as surviving loved ones in wrongful death cases.
How Do You Prove Negligence in a Slip and Fall?
Before you can recover compensation for a slip and fall accident, you or your attorney will have to prove the defendant's fault. Generally, this means proving his or her negligence. Negligence is a legal doctrine that describes a person or party's failure to meet the appropriate standards of care. Negligence in a slip and fall claim refers to a property owner or maintenance person failing to check a premises for hazards or ignoring a known defect. The burden of proof in a slip and fall claim rests with you, the injured victim. It isn't uncommon for property managers and their insurance companies to argue that fall victims are partially or completely at fault for slip and fall accidents. You or your Los Angeles slip and fall lawyer must establish the defendant's negligence in causing or contributing to your accident using clear and convincing evidence. A slip and fall lawsuit, like all premises liability cases in California, requires proof that five main elements are more likely to be true than not true to succeed:
The defendant was the owner or controller of the property at the time of the accident.
The defendant knew or reasonably should have known of the dangerous condition.
The defendant negligently failed to remedy or warn visitors of the dangerous condition.
The dangerous condition caused the victim's injuries.
The victim suffered compensable losses.
On average, the second element is the most difficult to prove. You or your lawyer must have evidence that the owner or possessor of the property created the dangerous condition, knew the condition existed or that the condition existed for long enough that a reasonable person would have discovered it. This could require evidence such as surveillance footage, photographs, previous accident reports, complaints from other visitors, cleaning or maintenance logs, and witness or expert testimony.
How Long Does a Slip and Fall Case Take to Settle?
It is normal to be impatient for a settlement after a slip and fall accident in Los Angeles, CA. Your medical bills and lost wages may be piling up, putting your family in debt. If you didn't cause your accident, you should not have to pay for related medical expenses. Before you can recover compensation from the at-fault party, however, you will have to wait for your case to settle. There is no accurate average timeline for a slip and fall case settlement. The amount of time it takes a case to settle varies significantly from injured person to person. Some cases achieve settlements within a few months after the accident, while others take a year or longer to lead to a payoff for the injured party. Your injury claim may encounter delays depending on the factors involved.
Length of medical recovery. It is unwise to settle your case before the full healing of your injuries. Doing so could put you at risk of settling for less than the true value of your losses. If you have a long recovery time, expect your injury case to take longer to settle.
Complicated case factors. A particularly complex slip and fall accident case may take longer to resolve. A complex case may involve a liability dispute, comparative negligence, multiple defendants or catastrophic injuries. Although there are things you can do to make your case shorter, complicated aspects can delay the process.
Settlement vs. trial. The best way to cut time off of your slip and fall case is to settle with the insurance company rather than going to trial. A settlement generally only takes a few months, while an injury trial will have to wait for a court date – something that could take several months in a busy courthouse.
The typical slip and fall injury claim involves the victim filing an insurance claim, the insurance company investigating the accident, the insurance company accepting or denying the claim, and settlement negotiations. If the insurance company denies the claim or negotiations fail, the slip and fall case may go to court. The average injury lawsuit is made up of the discovery phase, pretrial motions, mediation and a trial. A slip and fall attorney in Los Angeles can help you make these legal processes more efficient.
How Much Is a Slip and Fall Case Worth?
How much a slip and fall case is worth is directly related to the severity of the victim's injuries and extent of his or her losses. In general, slip and fall cases involving serious injuries will be worth a higher amount than minor injuries. You or a loved one could be eligible to recover the following damages, depending on the case:
Medical expenses and disability costs
Losses of income
Past and future pain and suffering
Emotional injuries
Legal fees and out-of-pocket expenses
Punitive damages
If you are curious about the value of your slip and fall claim in Los Angeles, schedule a free consultation with our local slip and fall attorneys for more information. We will provide a thorough review of your claim to accurately estimate its worth. Then, if we accept you as a client, we can help you negotiate with an insurance company for maximum compensation.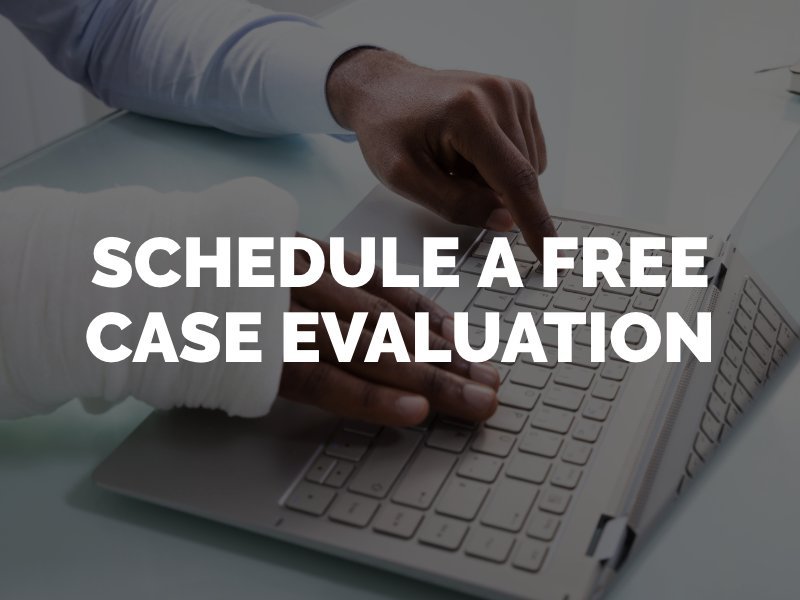 California Slip and Fall Statute of Limitations
You do not want to wait too long to seek legal advice and file an injury claim after a slip and fall accident in California. The statute of limitations in California gives you no more than two years from the date of your accident to bring the lawsuit. With only a few exceptions, if you miss this two-year deadline, you will lose the right to seek compensation forever. Note, however, that certain situations will extend your deadline, such as if the victim is a minor. If you wish to bring a fall lawsuit against the government, on the other hand, you will have just six months to file. Act quickly to protect your legal rights and schedule a free consultation with an experienced Los Angeles slip and fall lawyer.
What To Do After a Slip and Fall Accident in Los Angeles
It is important to take immediate action after a slip and fall accident in Los Angeles. As the injured victim, there are things you can do to build a stronger fall injury claim and hold someone accountable. Take the following steps, if possible, after your slip and fall:
Report your accident.
Do not accept any fault.
Inspect the scene for a dangerous condition.
Take photographs of the scene and your injuries.
Get eyewitnesses' contact information.
Go to the hospital right away for medical attention.
Keep the clothes and shoes you were wearing.
Get a copy of the accident report.
Create a case file with important evidence and documents.
Consult with a lawyer in Los Angeles.
Once you contact a Los Angeles slip and fall lawyer, he or she can help you move through the phases of an insurance claim or injury lawsuit in California. Your attorney will make the recovery process easier for you while you focus on healing from your fall injuries.
Speak With a Slip and Fall Attorney in Los Angeles Today
At the law firm of Rose, Klein & Marias LLP, we have extensive experience to effectively and efficiently handle slip and fall accident claims. We have an office conveniently located in downtown Los Angeles, as well as nine other offices throughout Southern California to fulfill all your legal needs. Our firm has the past case results to prove our commitment to client success and the resources to handle your claim. Whether you slipped and fell at on a wet floor at a grocery store or on private property due to unsafe conditions, our personal injury attorneys can help. We offer aggressive legal representation in a variety of injury claims and won't let insurance companies bully our clients into settling for less than they deserve. Find out how much your premises liability claim could be worth today when you schedule a free initial consultation with a Los Angeles slip and fall lawyer.