Los Angeles Slip and Fall Attorney
Every year, thousands of people go to hospitals after suffering serious injuries in slip and fall accidents around the country. Slip, trip, and fall accidents can cause disabling injuries such as hip fractures, sprained wrists, and traumatic brain injuries. Serious falls can even be fatal. If you recently sustained a personal injury or a loved one died in a slip and fall accident, a seasoned Los Angeles slip and fall attorney may be able to help you recover financially. A property owner and/or another party could owe you compensation for your damages.
Why Hire Rose, Klein & Marias LLP for Your Slip and Fall Case?
We get results. We have been in the business of helping people recover after serious accidents throughout California since our law firm's establishment in 1936. Our lawyers have collected more than $5 billion for our clients.
We care about clients. Our law firm has always put people first, establishing ourselves as a go-to resource for injured accident victims in the Southern California community.
We charge competitively. Our Los Angeles slip and fall attorneys take cases on a contingency fee basis, meaning you will only have to pay if we win your case.
How Can a Los Angeles Slip and Fall Lawyer Help?
Slip and fall cases can be difficult to negotiate without a lawyer's assistance. Unfortunately, many fraudulent slip and fall claims have led the courts to be suspicious of plaintiffs. Seeking damages for soft-tissue injuries such as pulled muscles can be especially difficult since medical scans may be unable to show proof of your injury.
A lawyer from Rose, Klein & Marias LLP can help you gather evidence to prove your case and the property owner's fault for your fall. We can take care of every step of your case, from collecting property maintenance records to taking on insurance companies on your behalf. If you wish to maximize your payout while focusing on your recovery, retain one of our Los Angeles personal injury attorneys for representation.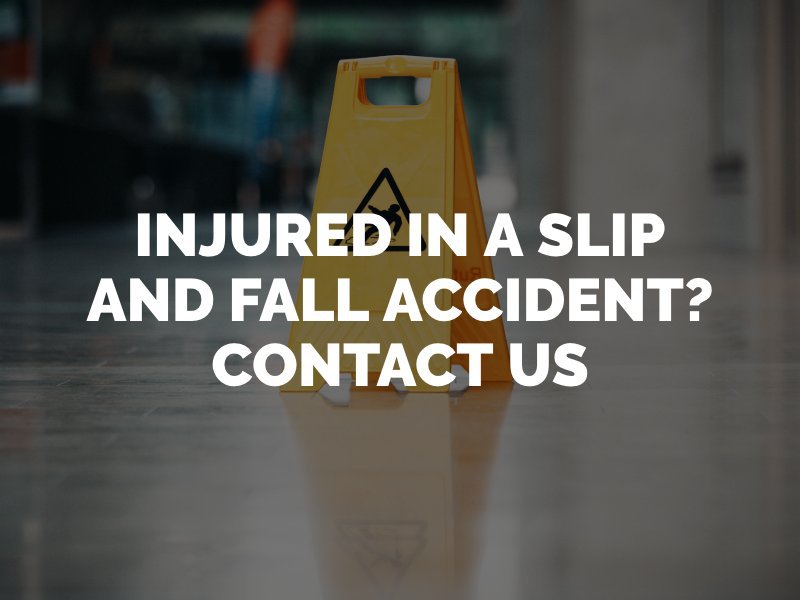 Common Causes of Slip and Fall Accidents
Slip and fall accidents in Los Angeles can happen in grocery stores, parking lots, at home, or at work. If you fall in the workplace, you may have grounds to file a claim against a property owner on top of receiving benefits from a workers' compensation claim. The Los Angeles slip and fall lawyers at Rose, Klein & Marias LLP can review your specific case to identify the cause of your fall and the entity or entities that may be financially responsible for your losses.
Spilled liquids
Negligent cleaning schedules
Greasy floors
Freshly waxed or mopped floors
Food debris
Lack of warning signs
Dangerous floor surfaces
Poor lighting
Poor floor construction
Almost all slip and fall accidents are preventable. The owner of a property, home, or business must take reasonable measures to prevent and remedy potential causes of fall accidents. If an owner negligently fails in this regard and an invited guest suffers a fall, the owner may be legally responsible for economic and noneconomic damages.
Who Can Be Held Liable for a Slip and Fall Accident?
Slip and fall accidents exist under the umbrella of premises liability law. Premises liability law states that if a person suffers an injury due to a defect on someone else's property, the property owner could be liable for damages. Holding a landowner responsible for your serious injuries and related damages may take help from a skilled Los Angeles premises liability attorney at Rose, Klein & Marias LLP. We have helped clients with catastrophic injuries, including spine and brain injuries, as well as surviving loved ones in wrongful death cases.
Speak With a Slip and Fall Attorney in Los Angeles Today
At Rose, Klein & Marias LLP, we have the experience and resources to effectively and efficiently handle slip and fall accident claims. We have an office conveniently located in downtown Los Angeles, as well as nine other offices throughout Southern California to fulfill all your legal needs. Our firm has the past case results to prove our commitment to client success and the resources to handle your claim. Find out how much your premises liability claim could be worth today when you schedule a free initial consultation with a Los Angeles slip and fall lawyer.