Los Angeles Catastrophic Injury Lawyer
At the law firm of Rose, Klein & Marias LLP, our legal roots trace back to 1936 when we began protecting accident victims from serious injuries. Today, every Los Angeles catastrophic injury lawyer at our firm remains committed to helping accident victims obtain compensation to cover hospital bills, lost wages, and future medical needs. Whether you were exposed to dangerous chemicals or suffered serious injuries in a car accident, we work aggressively to hold the negligent parties responsible.
Los Angeles Catastrophic Injury Resources
To immediately access the resources at any point on this page, please click the corresponding link below.
Why Choose Rose, Klein & Marias LLP?
How Can a Los Angeles Catastrophic Injury Attorney Help?
Types of Catastrophic Injury Claims We Handle
What Causes a Catastrophic Injury?
Catastrophic Injuries Can Cause Long-Lasting Complications
Securing Compensation for a Catastrophic Injury
How Much Does a Catastrophic Injury Attorney Cost?
What to Look for in a Catastrophic Injury Attorney
Speak to a Lawyer Today
Why Trust Rose, Klein & Marias LLP With Your Catastrophic Injury Case?
For more than 80 years, we have focused exclusively on personal injury and workers' compensation law. The Los Angeles personal injury lawyers at our law offices in Los Angeles and throughout Southern California have a knowledge that can only be developed by handling thousands of cases over the years. Our goal is to obtain the maximum compensation to enable you to recover from a serious injury, whether you were severely injured, disabled, or paralyzed from an accident.
Our success is directly linked to our meticulous investigations of the facts and circumstances of each case. For example, when representing someone seriously injured in a car crash or truck accident, we develop a detailed explanation of the full cost of the injury. Our attorneys incorporate medical testimony from our clients' doctors and other medical experts. Based on the medical testimony, we build a case that demonstrates the immediate and potential medical treatment necessary to enable the injured party to recover.
Client Review: 5/5
★ ★ ★ ★ ★
They make you feel safe and taken care of. They take care of so much, they really reduce the anxiety.
– Liz
How Can a Los Angeles Catastrophic Injury Attorney Help?
Because of our experience and knowledge of the law, we have the ability to handle complex injury claims, including those resulting from railroad accident and bus accidents. These cases are highly specific. They require special attention to detail and full compliance with statutory requirements in order to be successful. The Los Angeles catastrophic injury attorneys at our law firm are prepared to represent you.
We will also investigate whether there are other potentially liable parties. Our lawyers work with accident scene reconstructionists, engineers, police, and witnesses to determine if a defective product caused the accident. For instance, we are prepared to pursue compensation against a manufacturer of defective parts that played a role in a car accident. Additionally, we can pursue third-party and workers' compensation claims if someone was injured in a construction accident, or another place of employment.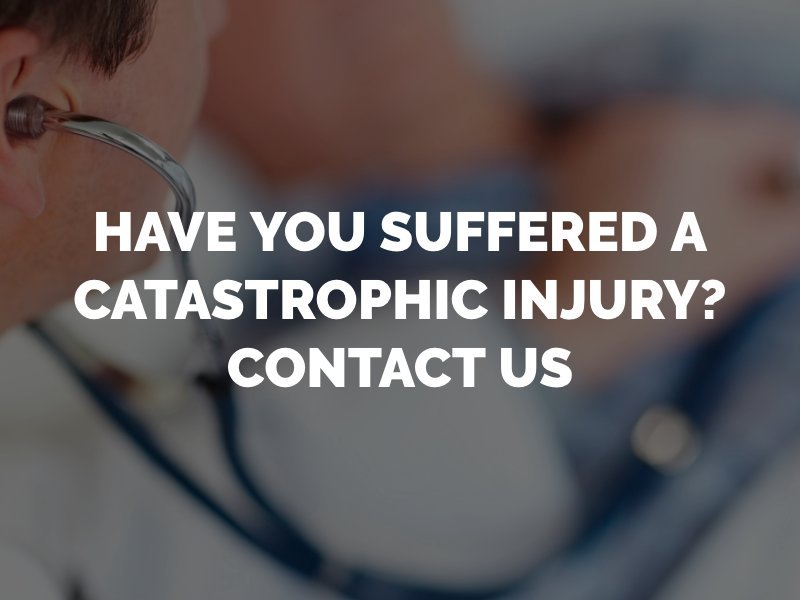 Types of Catastrophic Injury Claims We Handle
Our skilled Los Angeles catastrophic injury lawyers are able to represent clients suffering from all types of serious injuries, including:
Burn injuries, electrocutions, and severe scarring

Disfigurement

Facial injury

Loss of sight or hearing

Birth injury

Nerve damage or chronic pain

Crushed bones

Internal organ damage

Chronic illness

Profound mental or emotional damage
Our lawyers can also represent your family if a loved one has passed away due to a preventable catastrophic injury. Our Los Angeles wrongful death attorneys represent you with empathy and fierce advocacy to secure justice for your lost loved one.
What Causes a Catastrophic Injury?
Catastrophic injuries can arise in many different scenarios in California. The body is not meant to withstand extreme forces, such as those exerted upon it in a car accident or fall. Sadly, this can mean catastrophic and life-changing injuries for many accident victims. At Rose, Klein & Marias LLP, we have the resources and personnel to handle any type of accident claim in Southern California. Our lawyers can negotiate cases involving all top causes of catastrophic injury, including:
Automobile accident
Commercial truck accident
Pedestrian

or

bicycle accident
Metro-transit accident
Fall accident
Workplace disaster
Construction accident

Fire or explosion

Dog attack

Sports accident

Medical malpractice

Premises liability accident
Defective product incident
Exposure to a toxic substance
Physical abuse

or

violent crime
Almost all of these accidents can be prevented. In the civil justice system, each type of accident has unique laws and rules. The plaintiff's side of the case must know how to correctly navigate these laws for a winning argument. It is important to hire an attorney with experience in the type of accident that caused your catastrophic injury. This is the only way to ensure that your lawyer has the knowledge and experience necessary to achieve maximum results for your case.
Catastrophic Injuries Can Cause Long-Lasting Complications
Injuries are classified as catastrophic when they have lasting or permanent effects on the victim. These types of injuries change a victim's life, making it difficult or impossible to resume normal activities. Sadly, this means the victim may no longer be able to enjoy life the same way that he or she did prior to the accident. Although the effects of an injury depend on the specific diagnosis and individual, catastrophic injuries often cause the following long-lasting complications.
Physical disability. A catastrophic injury could inflict permanent physical harm on a victim. An accident survivor may have to live with a permanent disability,

such as paralysis or the loss of a limb. This can affect every aspect of the victim's life.

Mental incapacity. A severe injury could also inflict a mental disability, such as a traumatic brain injury in an accident or a birth injury that causes brain damage. Mental incapacity can alter the way the victim thinks, talks, moves and acts.
Reduced quality of life. A catastrophic injury can affect a victim's overall quality and enjoyment of life. A victim may experience chronic depression, anxiety or low self-esteem, for example, due to physical changes, mental changes or the inability to resume ordinary life.
Employment problems. Many catastrophic injuries take a victim out of the workforce or require the victim to take a job with reduced responsibilities – and reduced pay, in many cases. Although this may qualify the individual for workers' comp and disability, these benefits are often not enough.
Financial struggles. The financial impact of a catastrophic injury is immense. Some victims face multiple millions of dollars in medical bills alone over their lifetimes. This is why it is critical to obtain fair financial compensation for your catastrophic injury.
During a personal injury case in Los Angeles, the victim or victim's family can seek financial recovery for all of these damages from a defendant. The person or party that is found to be at fault or liable for the catastrophic injury will be ordered to pay a recovery amount that is appropriate for all of the victim's economic and noneconomic damages. Although no amount of money can ever make up for a catastrophic injury, a financial award can help a victim deal with the repercussions and long-term complications of the injury.
What Are the Costs of a Catastrophic Injury?
A catastrophic injury comes with myriad costs that often last for the victim's lifetime. The required medical care, paired with the inability to work, leads to financial struggles for many accident victims. Pursuing a personal injury case can be the best way to recover these costs. A successful settlement or judgment award can pay a plaintiff for many expenses associated with a catastrophic injury, such as:
Medical bills

Specialists

Surgeries

Travel and transportation

Lost wages

Disability accommodations

Home and vehicle modifications

Live-in nursing aide
According to the National Spinal Cord Injury Statistical Center, the lifetime cost of a spinal cord injury that causes high tetraplegia (full-body paralysis) can exceed $5 million for someone who is 25 years old at the time of injury. The average lifetime cost of a traumatic brain injury is around $4 million. These estimates do not consider lost productivity, wages or other costs beyond health care and living expenses. As a personal injury plaintiff in LA, you or your lawyer can demand financial compensation for all of these losses, in addition to pain and suffering and punitive damages.
Secure Compensation With a Los Angeles Catastrophic Injury Attorney
The amount of financial compensation awarded to a plaintiff in a successful catastrophic injury claim depends on the case. Compensation is calculated according to the extent of the damage inflicted on the victim, such as the severity of the injury and the cost of required care. A victim's lost enjoyment of life, emotional anguish and psychological counseling will be taken into account, as well. An attorney from Rose, Klein & Marias, LLP can help you negotiate for maximum financial compensation for all of your past and future related losses.
Can a Catastrophic Injury Result in Punitive Damages?
Two main categories of financial compensation are available in a personal injury lawsuit: compensatory and punitive. Compensatory damages are more common. They serve to make a victim whole again after a preventable accident by reimbursing him or her for related expenses. Punitive damages serve to punish a defendant for especially negligent or malicious acts.
Punitive damages are more likely to arise in catastrophic injury claims due to the nature of the victim's injuries. If your attorney can prove that the defendant's actions were extreme and malicious, you may be entitled to punitive damages in addition to a compensatory award. You could also qualify for punitive damages if the defendant is guilty of willful or wanton negligence, gross negligence, recklessness, fraud, or oppression in connection to your catastrophic injury.
How Long Does the Average Catastrophic Injury Case Take?
Most victims do not want to wait to make a financial recovery for their catastrophic injuries. It is very important, however, not to rush into a fast settlement that is offered by an insurance company. This could lead to accepting less than you deserve for a significant injury. Instead, work with an attorney to achieve the best outcome possible for your case. 
The timeline for every personal injury case is unique. Most achieve settlements, which take three to six months on average. Catastrophic injury cases are complex, however, and may require trials to achieve fair results for the plaintiffs. A personal injury trial can take one year or longer from start to finish. Working with a lawyer can make your injury claim as efficient and effective as possible.
How Much Does a Catastrophic Injury Lawyer Cost?
You should not have to sacrifice high-quality legal representation because of the price of hiring an attorney. At Rose, Klein & Marias, LLP, we operate on a contingency fee basis. This means your lawyer will cost you nothing out of pocket, win or lose. If you do not secure financial compensation for your catastrophic injury case, we will charge $0 for our services. 
If you do win your case, we will take a pre-agreed upon percentage of your overall settlement or judgment award as our fee. The cost of your case can increase based on how much work is necessary. Your lawyer should always be upfront and direct with you about the price of the law firm's services.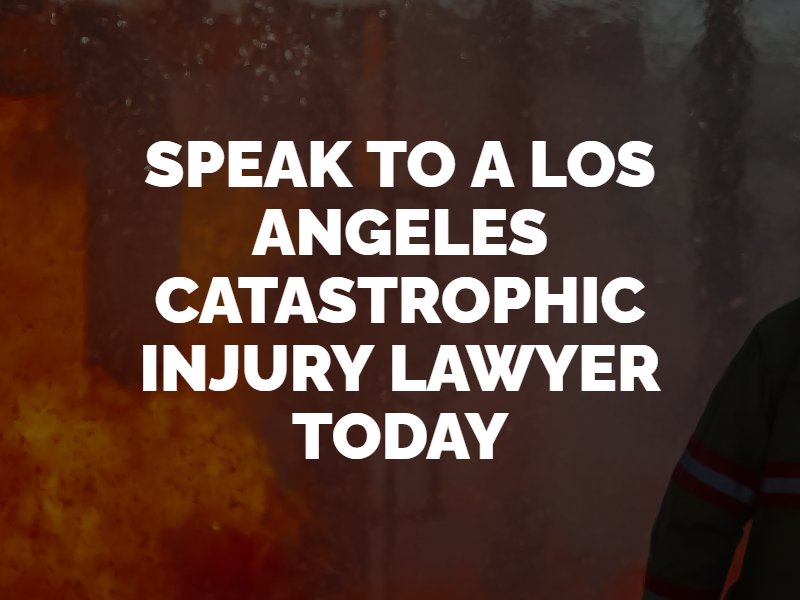 What You Should Look for in a Catastrophic Injury Attorney
Choose your lawyer based on the qualities that will place you in the best possible position to win your case. These include years of experience in your practice area, positive results secured for other catastrophic injury cases, connections to subject-matter experts, state-of-the-art legal resources, awards and accolades, and an in-depth knowledge of the Los Angeles County court system. 
In addition, you should personally feel good about the attorney that you choose to represent you as an injured accident victim. You and your lawyer should share the same principles and be on the same page about how to handle your claim. Thousands of clients have trusted Rose, Klein & Marias, LLP with their most complicated catastrophic injury cases over the last several decades.
Speak With a Catastrophic Injury Lawyer in Los Angeles Today
The attorneys at our law firm accept cases on a contingency basis. You will owe us nothing unless we obtain compensation for you.
We are well prepared to prove fault and help you obtain as much compensation as possible. Contact a qualified Los Angeles catastrophic injury lawyer at our firm today to schedule a free consultation at one of our 10 office locations in Southern California.