At the law firm of Rose, Klein & Marias LLP, our legal roots trace back to 1936 when we began protecting accident victims from serious injuries. Today, every Los Angeles catastrophic injury lawyer at our firm remains committed to helping accident victims obtain compensation to cover hospital bills, lost wages, and future medical needs. Whether you were exposed to dangerous chemicals or suffered serious injuries in a car accident, we work aggressively to hold the negligent parties responsible.
Why Trust Rose, Klein & Marias LLP With Your Catastrophic Injury Case?
For more than 80 years, we have focused exclusively on personal injury and workers' compensation law. The Los Angeles personal injury lawyers at our law offices in Los Angeles and throughout Southern California have a knowledge that can only be developed by handling thousands of cases over the years. Our goal is to obtain the maximum compensation to enable you to recover from a serious injury, whether you were severely injured, disabled, or paralyzed from an accident.
Our success is directly linked to our meticulous investigations of the facts and circumstances of each case. For example, when representing someone seriously injured in a car crash or truck accident, we develop a detailed explanation of the full cost of the injury. Our attorneys incorporate medical testimony from our clients' doctors and other medical experts. Based on the medical testimony, we build a case that demonstrates the immediate and potential medical treatment necessary to enable the injured party to recover.
Client Review: 5/5
★ ★ ★ ★ ★
They make you feel safe and taken care of. They take care of so much, they really reduce the anxiety.
– Liz
How Can a Los Angeles Catastrophic Injury Attorney Help?
Because of our experience and knowledge of the law, we have the ability to handle complex injury claims, including those resulting from railroad accident and bus accidents. These cases are highly specific. They require special attention to detail and full compliance with statutory requirements in order to be successful. The Los Angeles catastrophic injury attorneys at our law firm are prepared to represent you.
We will also investigate whether there are other potentially liable parties. Our lawyers work with accident scene reconstructionists, engineers, police, and witnesses to determine if a defective product caused the accident. For instance, we are prepared to pursue compensation against a manufacturer of defective parts that played a role in a car accident. Additionally, we can pursue third-party and workers' compensation claims if someone was injured in a construction accident, or another place of employment.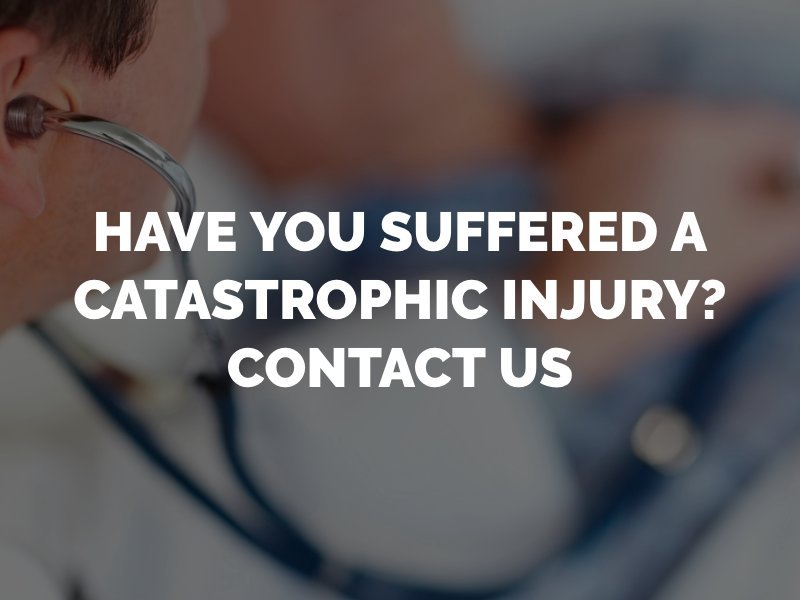 Types of Catastrophic Injury Claims We Handle
Our skilled Los Angeles catastrophic injury lawyers are able to represent clients suffering from all types of serious injuries, including:
Speak With a Catastrophic Injury Lawyer in Los Angeles Today
The attorneys at our law firm accept cases on a contingency basis. You will owe us nothing unless we obtain compensation for you.
We are well prepared to prove fault and help you obtain as much compensation as possible. Contact a qualified Los Angeles catastrophic injury lawyer at our firm today to schedule a free consultation at one of our 10 office locations in Southern California.