Ventura Personal Injury Lawyers
A personal injury can cause significant hardship for victims and their families. If you or a loved one has been injured due to the negligence or recklessness of another person, you may be eligible for financial compensation. In these situations, you need an attorney on your side.
The Ventura personal injury lawyers at Rose, Klein & Marias, LLP can represent your claim and help you secure the compensation you need to recover. With over $5 billion recovered for our clients, we are dedicated to achieving the justice that you deserve.
Why Choose Us for Your Personal Injury Case
We have represented injured people in California for over 80 years. We have the skills and resources you need to secure the highest possible settlement.
Our lawyers are regarded as being at the top of their fields and have won numerous awards, including multiple honors from Super Lawyers Magazine.
Our firm operates on a contingency fee basis. You will not be charged legal fees unless we win a settlement in your case.
What Is a Personal Injury?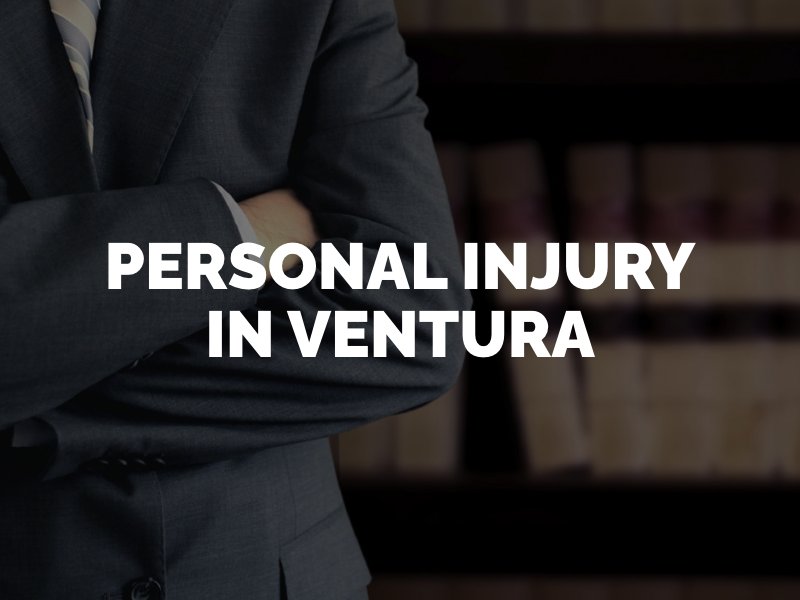 A personal injury occurs when you sustain an injury to your body, mind, or emotions. If someone else's actions are responsible for your injury, you can file a personal injury lawsuit against that party in civil court.
At Rose, Klein & Marias, LLP, our attorneys represent clients in a wide range of personal injury cases. The following practice areas are examples of some of the cases that we handle.
Dog bites
Burn injuries
Bus accidents
Bicycle accidents
Car accidents
Catastrophic injuries
Premises liability
Slip and fall accidents
What Damages Are Available in a California Personal Injury Lawsuit?
An unexpected accident can significantly impact your life. You can sustain significant financial hardship due to medical bills and lost wages. You can suffer from painful and sometimes permanent injuries, as well as psychological trauma.
By filing a California personal injury lawsuit, you can recover compensation for the damages that you sustained in the accident. You can hold the at-fault party accountable for your economic losses, like medical care, lost wages, and property damage. You could also pursue compensation for the pain and suffering that you experienced, such as chronic pain, emotional distress, and post-traumatic stress disorder (PTSD).
How Long Do You Have to File a Personal Injury Lawsuit in California?
If you believe that you may qualify for a personal injury lawsuit, it is important to act quickly. According to California's statute of limitations for personal injury claims, you must file your lawsuit within two years from the date of your accident.
It is very important to meet this filing deadline. If you file after the two-year period, the court will likely dismiss your case and prevent you from recovering compensation. To protect your future claim, speak to a Ventura personal injury lawyer as soon as possible.
Contact Rose, Klein & Marias, LLP Today
Are you planning to file a personal injury claim? You need a personal injury and car accident lawyer in Ventura who can advocate for your best interests, craft a compelling case in your favor, and help secure the settlement that you deserve.
The experienced attorneys at Rose, Klein & Marias, LLP can represent your lawsuit and fight for your right to justice. Contact us today to schedule your free consultation with a Ventura personal injury lawyer and learn more about your legal options.