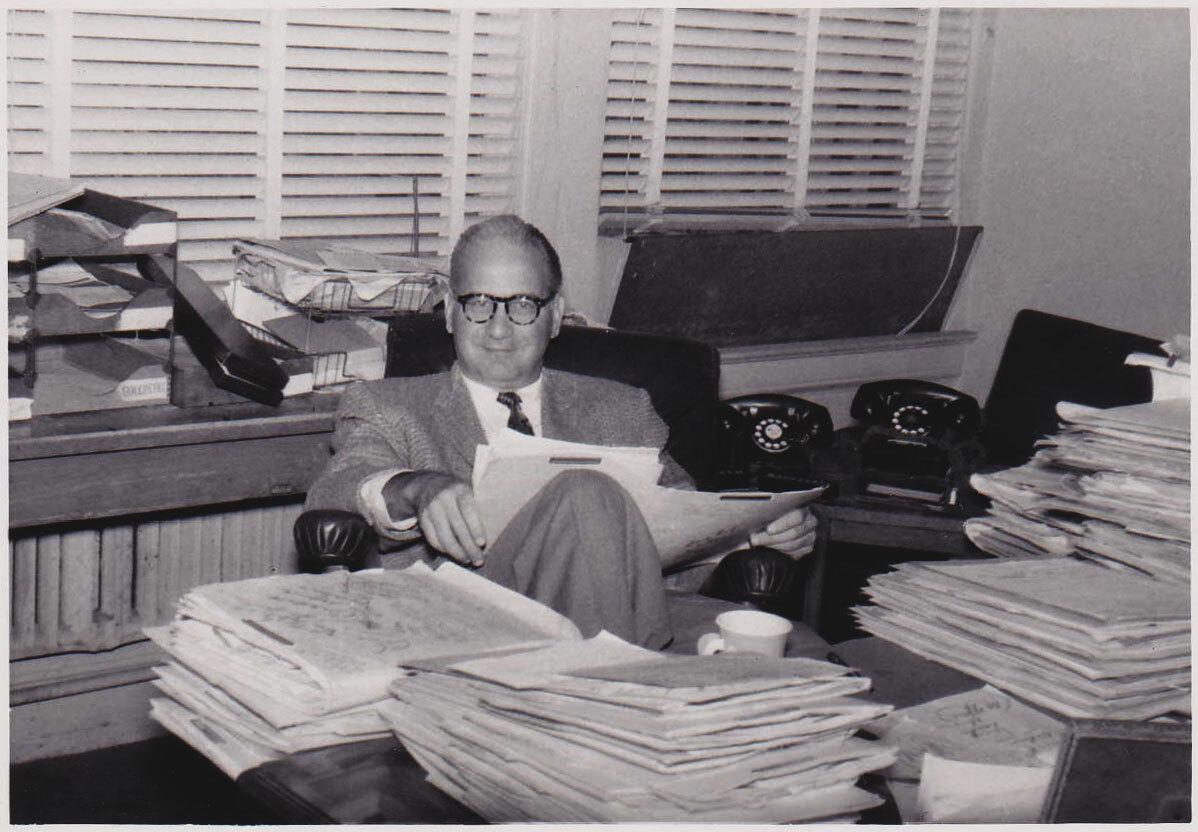 About Us
A Law Firm With A History Of Excellence
For more than 80 years, our firm has been committed to two things
First, we are committed to getting maximum compensation for each of our clients in personal injury, workers' compensation, and employment cases.
Second, we are committed to furthering the laws that apply to these cases and the way that these cases are handled. We strive to create an environment in which people who are hurt at work or injured due to an act of negligence do not have to struggle to get by.
The history of Rose, Klein & Marias began in 1936, when attorney Victor C. Rose began practicing law in Los Angeles. Four years later, he was joined by Alfred M. Klein. In 1946, Eugene Marias joined the team.
In the decades since, the firm has expanded to include dozens of experienced lawyers practicing across multiple areas of law. We now have ten law offices to conveniently serve all of Southern California. Although we have grown, our dedication to helping our clients hasn't changed. We take pride in the fact that our attorneys have spearheaded many of the types of cases we handle. In 1975, we were the first law office in California to bring a lawsuit against asbestos manufacturers for injuries caused by their products. We also pioneered NFL concussion litigation in both the workers' compensation and civil personal injury fields. Throughout the years, we have broken ground in countless practice areas and strive to find creative solutions to continue our tradition of innovation and passionate advocacy in representing the injured.
Dedicated to Workers' Compensation, Personal Injury, and Employee Rights
Here at Rose, Klein & Marias, we have been representing the rights and interests of the injured with compassion and the utmost professionalism for over 80 years. Our practice began in workers' compensation and has grown to become one of the most highly regarded firms in the industry. We represent injured workers in all industries and work tirelessly to ensure that our clients are receiving proper benefits and obtain the maximum possible compensation. Rose, Klein & Marias has also been instrumental in and continues to represent injured workers exposed to asbestos suffering from mesothelioma and asbestosis. Since our founding, our practice has expanded to include representing personal injury victims in the areas of: auto accidents, products liability, catastrophic injuries, wrongful death, construction accidents, NFL concussion injuries, traumatic brain injuries, toxic exposure, asbestos litigation, and medical malpractice. We also handle a wide variety of employment law cases including both individual and class action wage and hour claims, wrongful termination, as well as discrimination, harassment, and retaliation claims.
These are the matters we have devoted our careers to. These are the cases we care about. Our focus means that we have the depth of knowledge to help our clients get results.
Our team is made up of leaders.
Leadership in the Profession
Our team is made up of leaders. Among our lawyers are past presidents of the California Applicants' Attorneys Association and the Consumer Attorneys of California.
Our peers, as well as our future peers, turn to us to learn about the law. In addition to giving seminars on various topics, our law firm has a 45-year history of educating the lawyers of the future at the USC and UCLA. Our lawyers are routinely recognized by our peers as leaders in our fields, with our attorneys being recognized by SuperLawyers, Best Lawyers, the National Trial Lawyers Institute, among many others.
Our Next Accomplishment: Compensation for You
While our history is filled with many accomplishments, the one we want to discuss with you is one we have yet to achieve: getting you the compensation you need to move forward with your life. Let us show you how we will achieve it.
Want a Free Consultation? The best way is to contact us today to schedule a free consultation about any personal injury, workers' compensation, or employment case.