Los Angeles Sexual Abuse Attorney
Sexual abuse is a devastating crime that wreaks havoc in the lives of survivors. People who experience sexual abuse can suffer long-term emotional and psychological damages. Sexual abuse in the workplace can cause repercussions such as the loss of a job. If you or a loved one is a survivor of sexual abuse a compassionate Los Angeles sexual abuse attorney from Rose, Klein & Marias LLP can help. Please contact us for a free and 100% confidential discussion about how we may be able to help you obtain justice and compensation.
Why Trust Rose, Klein & Marias LLP With Your Sexual Abuse Case?
We are extremely passionate about helping sexual abuse survivors.
We have recovered more than $5 billion for our past clients.
We have over 80 years' experience representing personal injury clients.
We represent clients using the highest standards of privacy and care.
We only accept payment for sexual abuse claim representation if we succeed.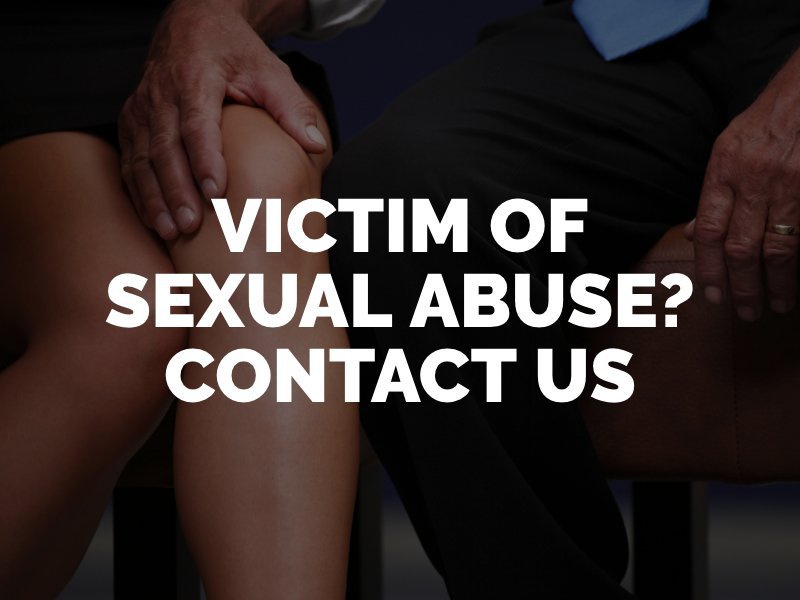 How Can a Los Angeles Sexual Abuse Lawyer Help?
Sexual abuse cases often involve institutions covering up or facilitating abuse. A church, for example, may conceal complaints about inappropriate behaviors from a priest. This could make the institution liable for the survivors' damages. At Rose, Klein & Marias LLP, we have experience going up against powerful institutions in the name of justice. We could help you strengthen your case against an individual and/or corporation during the pursuit of damages. Our Los Angeles injury attorneys can handle your case and protect your identity – all while you focus on healing.
What Is Sexual Abuse?
Sexual abuse describes any unwanted or nonconsensual sexual acts against someone. Forcing, pressuring, intimidating or coercing someone into doing something sexual they do not want to do is sexual abuse. Sexual abuse can exist between spouses, family members, friends, coworkers or strangers. Several different physical and nonphysical acts can constitute sexual abuse in Los Angeles.
Hugging or kissing without consent
Unwanted sexual touching
Unwanted violent sexual activity
Sexual contact with someone under the influence, drugged or unconscious
Physical sexual assault or molestation
Attempted rape, rape, or statutory rape
Sexual abusers can target both children and adults. Abusive acts can be verbal or nonverbal. Sexually harassing or discriminating against someone is a form of sexual abuse, for example, as is indecent exposure and psychological abuse. If you believe you might be a survivor of sexual abuse of any kind, a qualified Los Angeles sexual abuse attorney at Rose, Klein & Marias LLP can arrange a private meeting to talk about your traumatic experience and future.
Sexual Abuse at Work
One of our main areas of focus is workers' compensation law. In California, the workers' compensation program provides financial relief to all injured employees, no matter how major or minor the injury. Workers' compensation may also provide recovery after one or more employees commit a crime against a coworker. Workers' compensation will pay for costs such as lost wages and therapy bills. It will not, however, reimburse noneconomic damages such as emotional distress.
If you experienced sexual abuse, harassment, or discrimination at work in Los Angeles, it may serve your best interests to speak with a Los Angeles workers' compensation attorney about filing a civil claim against your place of employment. Your employer could be vicariously liable for the abusive actions of its employees, as well as directly liable for facilitating sexual abuse. It is important to discuss the possibility of bringing a claim against your employer before accepting a workers' compensation settlement. Once you accept a workers' comp settlement, you cannot file against your employer for negligence or wrongdoing.
Contact a Sexual Abuse Attorney in Los Angeles, CA Today
It does not matter when or where your sexual abuse occurred; the lawyers at Rose, Klein & Marias LLP want to hear your story. We may be able to help you fight back against individuals and/or establishments that contributed to your abuse in Los Angeles. We understand how difficult it can be to come forward with sexual abuse allegations. We can protect your privacy and petition the courts to allow you to use a pseudonym instead of your real name during proceedings. Find out if you have grounds for a civil case and speak with a knowledgeable Los Angeles sexual abuse lawyer. The fight for justice and closure starts with a phone call. Call (800) 362-7427 or submit our confidential intake form today.