Los Angeles Uber & Lyft Accident Attorney
Taking an Uber or Lyft to one's destination has replaced taxis for many people, especially in metropolises such as Los Angeles. Downloading an app and hailing a ride almost anywhere, anytime, has rapidly escalated the popularity of ridesharing since the industry's establishment just a few years ago. Unfortunately, ridesharing companies such as Uber and Lyft do not obey the same safety standards or regulations as traditional taxi companies – making rides more dangerous.
If an Uber or Lyft driver recently caused your car accident, a qualified Los Angeles Uber and Lyft accident attorney at Rose, Klein & Marias LLP can help. We offer free legal consultations at our local law office so you can learn more about your rights and legal opportunities at no risk. Our firm understands these cases and how to fight for clients' rights. Uber or Lyft could owe you financial compensation.
Why Hire Rose, Klein & Marias LLP for Your Uber or Lyft Accident Claim?
We have devoted our lives to representing the injured in LA against large corporations such as Uber and Lyft.
We have the drive to fight for maximum compensation for your needs, no matter how serious or life-changing your injuries.
We offer 10 convenient offices throughout Southern California so you do not have to drive for hours for exemplary representation.
We provide legal representation to Uber or Lyft accident victims in Los Angeles for $0 upfront and $0 if we do not win.
How Can a Los Angeles Uber & Lyft Accident Lawyer Help?
Going up against Uber or Lyft is no small feat as an injured victim. Unfortunately, rideshare companies have a reputation for aggressively disputing liability and fighting injury claims. It may be difficult to convince the company to offer you a settlement for your injuries, even as an innocent passenger.
If you hire an aggressive Los Angeles car accident attorney from our firm, however, you can level the playing field and greatly increase the odds of Uber or Lyft treating your claim fairly. Most corporations will offer higher settlements simply upon learning the claimant has hired an attorney, even before ensuing negotiations. They know a lawyer has the power to take them to court if they refuse to treat the case reasonably and will strive to avoid this outcome with better settlement offers.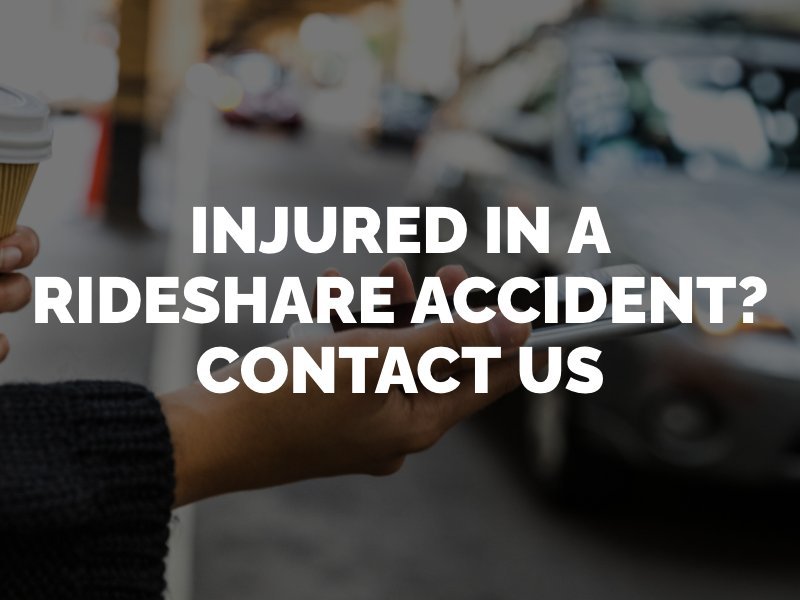 Common Rideshare Accident Injuries
The injuries you suffer in a rideshare accident in Los Angeles can stay with you for life. You may suffer a disabling injury, such as brain damage or paralysis. You may also experience psychological trauma from living through a traumatic accident. A personal injury lawyer can help you receive proper medical care, document your injuries and seek the compensation you need to make a full recovery.
Common injuries suffered in rideshare accidents include:
Back and spinal cord injuries
Chest injuries and rib fractures
Emotional injuries (i.e. post-traumatic stress disorder)
Injuries to the legs and knees
Internal injuries
Neck injuries, such as whiplash
Scrapes and cuts; more serious lacerations
Severe bruising
Severed limbs
Skull fractures and traumatic brain injuries
Soft-tissue injuries
A serious injury can require thousands of dollars in medical care, including ongoing doctor's appointments, physical therapy and rehabilitation. Even a minor injury can inflict significant medical costs and pain and suffering. If you or a loved one has any type of injury after an Uber or Lyft accident, contact a personal injury lawyer in Los Angeles for assistance with the next steps to take.
Is the Rideshare Company Liable?
Both Uber and Lyft have $1 million insurance policies that apply to crashes that occur when the driver is in transit with a passenger in the vehicle. If you are an injured passenger, this insurance policy should cover your medical bills regardless of who was at fault for the collision. If the insurance policy does not cover you (as an Uber/Lyft driver or a third party), however, you may have to take other actions to obtain compensation for your damages.
By default, Uber and Lyft will not be responsible for the actions of their drivers. Both companies classify their drivers as independent contractors, not employees. This can make it difficult to hold the rideshare company accountable for negligent, reckless, or dangerous Uber or Lyft drivers. They may, however, be responsible for crashes that stem from the company's negligence. If the company reasonably should have prevented a dangerous driver from accepting passengers, for example, Uber/Lyft may be liable for a related accident. Determining fault and liability may take assistance from a Los Angeles Uber and Lyft accident attorney.
How Are Uber & Lyft Accidents Different From Car Accidents?
Rideshare companies offer an alternative to traditional taxi and limousine services. How rideshare companies operate is unique compared to standard transportation companies. Although rideshare accidents and typical car accidents are similar in nature, they are very different from a legal perspective. These differences can make it more difficult to understand your rights as an injured passenger.
Some of the ways in which Uber and Lyft accidents differ from car accidents include:
The presence of a third party. Rideshare accidents indirectly involve the rideshare company. This can change the legal outcome of your case, as you may have to file an insurance claim with Uber or Lyft rather than the at-fault driver.
Rideshare company negligence. A rideshare company could bear liability for an accident if it contributed to the crash through improper driver hiring, training or retention practices, or if it broke safety inspection rules.
Self-driving vehicles. If a technology or software malfunction causes a rideshare accident in a self-driving Uber vehicle, the company may bear financial responsibility for the collision and related injuries.
It is important to note that the doctrine of vicarious liability typically does not apply to Uber and Lyft accidents. Vicarious liability states that an employer is liable for the mistakes of its on-duty employees. Rideshare companies, however, classify their drivers as independent contractors, not employees.
This distinction protects Uber and Lyft from vicarious liability for drivers who cause accidents. You may still have a legal claim against the rideshare company, however, depending on the circumstances. Rideshare accident cases require more attention than other car accidents. Liability is not as easy to determine. A local Uber and Lyft accident lawyer in Los Angeles can investigate your rideshare accident for you.
What Are the Three Periods of a Rideshare Driver?
During an Uber or Lyft accident claim, you may hear about three periods of a rideshare driver. It is important to understand these periods, as well as to determine the period you were in when your rideshare accident took place. This will determine how much insurance coverage is available from the ridesharing company.
California law categorizes a rideshare driver's occupational duties into three periods:
Period one. This is when an Uber or Lyft driver is logged into the app and actively searching for riders but has not picked anyone up. Ridesharing companies in California must provide at least $50,000 in bodily injury and death insurance per person and $100,000 per accident during this period, as well as $30,000 for property damage. In addition, companies must provide $200,000 in liability insurance for the driver.
Period two. In this period, a rideshare driver has accepted a ride and is on his or her way to pick up the passenger. According to state law, ridesharing companies must provide at least $1 million in primary commercial insurance coverage during this period. This coverage is only available if an injured victim files a claim with the Uber or Lyft driver's personal insurance.
Period three. In period three, the passenger is in the Uber or Lyft vehicle and is being driven to the final destination. If an accident occurs in this period, the ridesharing company must offer $1 million in insurance coverage. Uber and Lyft must also offer uninsured and underinsured motorist coverage.
A Los Angeles Uber and Lyft accident lawyer at Rose, Klein & Marias LLP can investigate your accident to determine the stage of your ride. From there, your attorney can review your legal options based on the insurance available from the individual driver and ridesharing company. Then, your lawyer can help you file an insurance claim with the correct party for fair financial compensation.
Insurance Requirements for Uber & Lyft Drivers in California
In California, rideshare drivers must carry personal auto insurance policies for the vehicles they use to pick up and transport passengers. However, these policies may not cover accidents while the vehicle was being used for commercial purposes. This means the driver's personal insurance company may deny an injury claim, requiring you to take the claim to the ridesharing company instead.
Rideshare companies offer supplemental liability insurance coverage to their drivers to pay for injuries and property damage after at-fault or uninsured motorist accidents. The amount of coverage offered under a company-sponsored insurance policy is based on the period when the accident took place.
The rideshare company will not offer any coverage when the driver is not logged into the app and is driving for personal purposes. If the driver is logged into the app, however, Uber or Lyft will offer a certain amount of coverage according to the period when the car accident occurred. It is important to get assistance from a Los Angeles Uber and Lyft accident attorney when navigating an Uber or Lyft accident insurance claim.
Statute of Limitations on Uber & Lyft Accidents in California
A statute of limitations is a state law that places a time limit on the right to file an injury claim. In California, the statute of limitations on all auto accident cases, including rideshare accidents, is two years from the date of the crash. If you do not notice your injuries until a few days after the crash, such as a whiplash injury with delayed symptoms, you have two years from the date of injury discovery to file.
Although there are some exceptions to the rule, in general, if you wait too long and file after your deadline passes, the courts in LA County will refuse to hear your case. This means you will give up the chance to obtain financial compensation for your injuries and losses. Speak to a local Uber and Lyft accident lawyer in Los Angeles as soon as possible to avoid missing your time limit.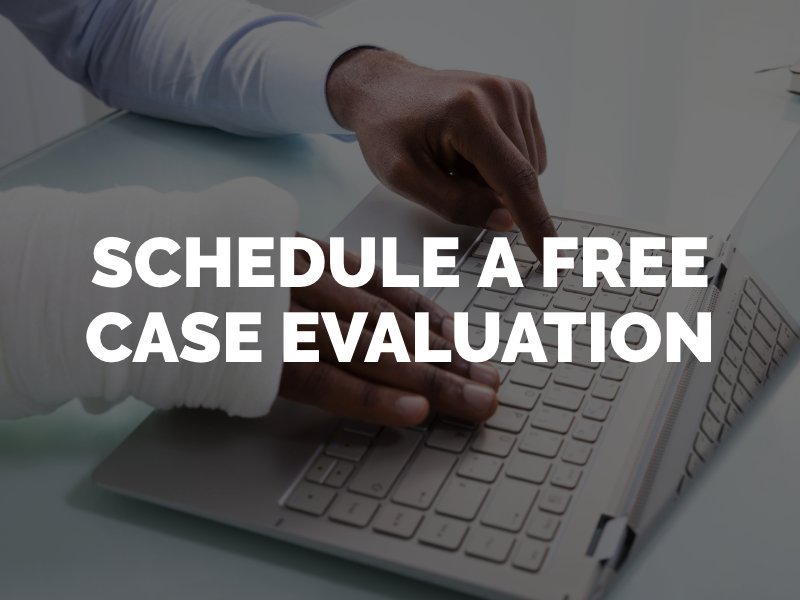 Compensation for Uber & Lyft Accidents in Los Angeles, CA
The law in California may make you eligible for financial compensation after an Uber or Lyft accident in Los Angeles. Seeking maximum compensation is important as an injured victim, as you should not have to pay for your injuries out of pocket if you were not at fault for the collision. You may be entitled to insurance benefits or a judgment award from the at-fault party.
Compensation available for an Uber or Lyft accident in Los Angeles, California may include:
Past and future medical expenses
Disability-related needs
Any property damage sustained
Lost wages and income-earning opportunities
Physical pain and emotional suffering or distress
Lost quality or enjoyment of life
Legal fees and travel costs
Punitive damages, in some cases
Insurance companies are notorious for devaluing client claims. Before you accept a settlement from an insurer for your rideshare accident injuries, consult with a Los Angeles Uber and Lyft accident attorney. You can trust the evaluation of your claim given to you by a lawyer, as he or she will want to maximize your financial outcome. The value of your case will depend on factors such as your injury level and how long you will be in recovery.
What to Do After an Uber/Lyft Accident
If you get into a rideshare accident, there are ways to protect your rights and start building your insurance claim from the beginning. Take the following steps after an Uber or Lyft accident in Los Angeles:
Stay calm and remain at the scene.
Do not admit fault.
Call the police.
Write down the names of any eyewitnesses.
Take photographs while still at the scene of the crash.
Go to a hospital right away.
Follow your doctor's treatment plan.
Report the crash to Uber or Lyft.
Begin your insurance claim.
Consult with a rideshare accident lawyer.
You can contact a rideshare accident attorney at any stage of your injury claim for professional legal assistance. A lawyer can handle the entire legal process on your behalf.
Free Consultation With an Uber & Lyft Accident Attorney in Los Angeles
At Rose, Klein & Marias LLP, we have spent decades honing our personal injury law services. We know exactly how to handle these cases for the benefit of our clients. Since the advent of the rideshare industry, we have stayed at the forefront of Uber and Lyft accident laws for our clients. We strive to shape the ridesharing industry and how insurance companies handle these claims through aggressive legal services. If you or a loved one was recently in an Uber or Lyft accident in Los Angeles, our local rideshare accident attorneys can help. Contact us today through our new client intake form or by calling (213) 626-0571 for a free consultation.