Fontana Amazon Fulfillment Center Workers' Compensation Claims
Being injured on the job is especially costly as it not only leads to medical bills, but also missed work and income. If you have been injured on the job at the Fontana Amazon fulfillment center,
A local Fontana workers' compensation attorney from Rose, Klein & Marias LLP can assist on your claim, and read on to learn more.
Some Injuries Cause Long-Term Costs and Lost Earnings
When you experience certain injuries, the amount of damages that you will experience in the long-term can be significant. This underlines the importance of accurately calculating your damages with the help of a medical expert, so that you and your family are not left covering bills associated with your injuries in the future.
The California Department of Workers' Compensation enables the injured employee to recover the cost of medical bills, gas costs, disabilities, lost wages due to job displacement. In the event a tragic loss occurred, death costs may also be recovered through workers' compensation coverage in California.For example, in a warehouse environment some of the most common injuries are falls, whether due to falls from ladders, or slip-and-falls. One of the most common causes of traumatic brain injury, or TBI, is a fall. A TBI happens when you experience a bump, blow, or penetrating wound to your head. While the initial injury associated with a TBI might be a bruise on your forehead, in time it can change your brain chemistry, and impact your ability to enjoy life and even work.
When the symptoms of a long-term injury get in the way of you enjoying your life or working to support yourself and your family, you are entitled to compensation. Workers' compensation is meant to cover your medical costs and lost wages associated with your injury, but more serious injuries may entitle you to additional compensation. Working with an experienced workers' compensation attorney from Rose, Klein & Marias LLP will help to determine what your options are to recover the full amount you are entitled to.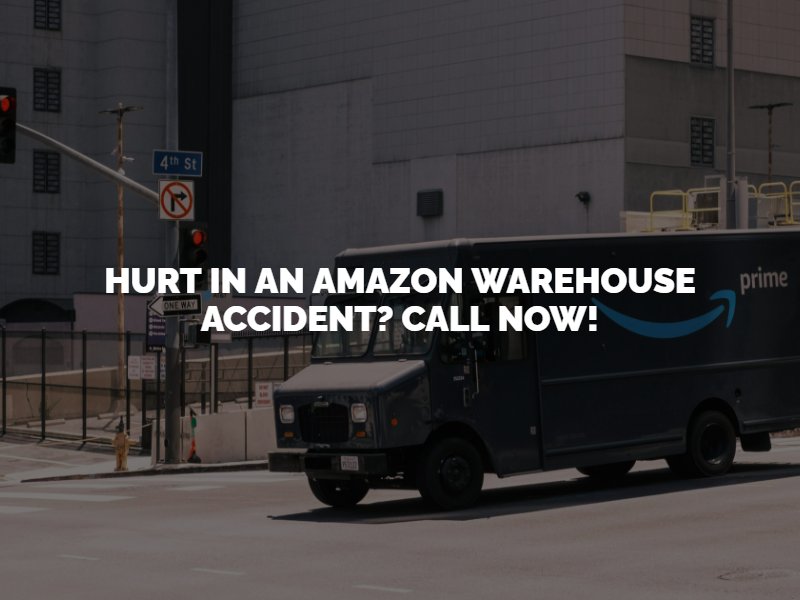 Your Claim is Required to Follow Certain Amazon Workers' Compensation Policies
One of the key benefits of working with an experienced attorney is being able to rest-assured that all deadlines and policy requirements will be met and covered. If you have been injured, you'll need to report the injury to your manager within 30 days of the accident. The sooner your injuries are reported, the better your case will be.
When you do not timely report injuries and follow Amazon policy concerning your workers' compensation claim, you could lose your right to benefits. In addition to meeting all Amazon workers' compensation policies, you must also adhere to all of Amazon's employment policies to be able to recover your benefits. For example, if an injury were to have happened while an employee was intoxicated by drugs or alcohol in violation of amazon policy, they would be unable to recover benefits for the associated injury.
How Many Amazon Fulfillment Centers are in Fontana?
At the time of this page's publication, there is one active Amazon fulfillment center in Fontana. The corresponding warehouse is #LAX9, and it can be found at 11263 Oleander Ave, Building 1, Fontana, California, 92337-8006.
Discuss Your Case with a Fontana Workers' Compensation Lawyer
Speaking with a workers' compensation attorney before accepting an offer of settlement from the insurance company helps to ensure you do not accept less than what you deserve. Insurance companies profit by denying whichever claims they can, and by paying as little as possible on those they do pay out on. Working with a Fontana workers' compensation attorney as soon as possible after your injury will help to protect your rights and ensure that your claim is timely so that you can collect your benefits.
For a risk-free, cost-free consultation on your Amazon warehouse injury, call (800) 362-7427 or visit our site to schedule a consultation with one of the dedicated Fontana workers' compensation attorneys from Rose, Klein & Marias LLP. Our dedicated attorneys have recovered over 5 billion dollars for our clients, and we are here to help. Hablamos Espanol.