Los Angeles Bus Accident Lawyer
No one anticipates a bus accident happening when he or she boards the LA Metro or another bus. Yet every year, hundreds of victims end up in hospitals around the country because of bus accidents. The City of Los Angeles or a private bus company may owe victims compensation after accidents involving their buses. If you were recently in a bus crash in LA, please contact a Los Angeles bus accident lawyer at Rose, Klein & Marias LLP for a free consultation. You could be eligible for financial recovery.
Why Trust Rose, Klein & Marias LLP With Your Bus Accident Case?
Our firm began in 1936 when attorney Victor C. Rose started practicing law in Los Angeles. We have helped injured victims for more than 80 years.
Our firm focuses entirely on personal injury and workers' compensation laws, giving us in-depth knowledge in these areas.
Our Los Angeles bus accident attorneys believe in making the law easy for accident victims. We offer services on a contingency fee basis and have 10 conveniently located offices throughout Southern California.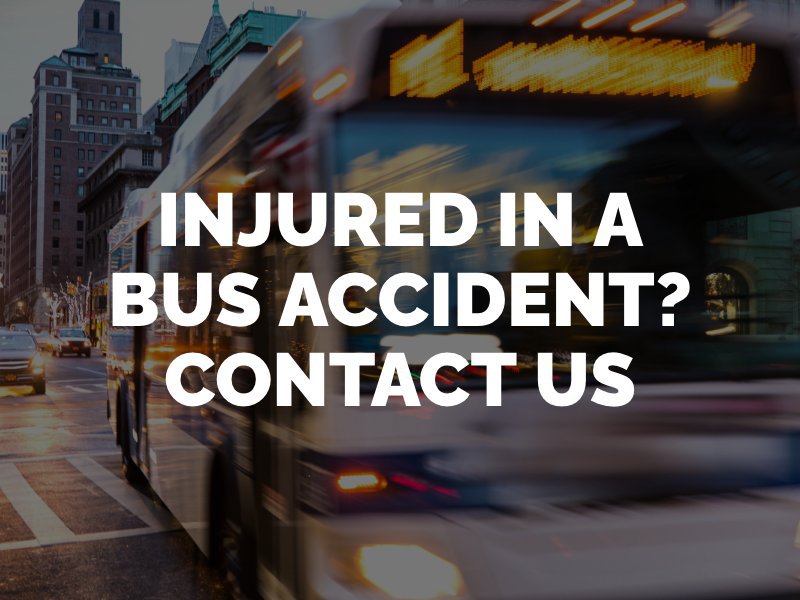 How Can a Los Angeles Bus Accident Attorney Help?
If you hire a Los Angeles car accident lawyer experienced in bus accidents from Rose, Klein & Marias LLP, we will take care of everything for you while you focus on healing. We can connect you to exceptional doctors in the area as well as investigate your bus accident for signs of negligence. We have the power to fight for fair compensation on your behalf while you rest, heal and spend time with family. We can give you total peace of mind after a serious bus accident in LA.
---
Client Review: 5/5
★ ★ ★ ★ ★
This process could've been more challenging but working with you and your associate made it less difficult. Thanks for your time, professionalism and care.
– Ellis G.
---
Bus Accident Statistics
According to the Federal Motor Carrier Safety Administration (FMCSA), 232 fatal accidents involved buses in 2017 alone. This was a 1% decrease from 234 fatal bus accidents in 2016. From 2007 to 2017, intercity buses accounted for 13% of all fatal bus accidents in the U.S. School buses accounted for 40% and transit buses for 35%. In 2017, 13 intercity buses in the U.S. were involved in fatal traffic accidents. This was the lowest number since the FMCSA began recording bus crash data.
Bus accidents in Los Angeles happen mainly due to human error. Bus driver distraction or negligence can lead to collisions between buses and other vehicles or stationary objects. Other acts of negligence could also contribute to a bus accident, such as failing to maintain the bus or improperly training bus drivers. Identifying the primary cause of your accident will be one of the first steps toward achieving compensation. Speak with a skilled personal injury attorney in Los Angeles as soon as possible following a crash.
Who Is Liable for Bus Accidents in Los Angeles?
Identifying the liable party takes analyzing the cause of the bus accident and the parties involved. Your Los Angeles bus accident attorney will need to make a list of all possible at-fault parties, then narrow it down based on duties of care and evidence of negligence. One or more parties could be accountable for your losses after a bus crash in LA:
The government. The government will be liable for most accidents involving intercity buses, including the LA Metro.
A private bus company. If your accident occurred on a private tour bus, party bus or charter bus, the private company could be liable.
A school. A public school bus accident will point to government liability, but a private school will be responsible for its own buses.
A third-party driver. If a third-party driver crashed into your bus, his or her insurance company may be liable for damages.
A vehicle manufacturer. If a defective bus part contributed to your wreck, the manufacturer of the item may owe you compensation.
Most Los Angeles bus accident claims name the city as the defendant responsible for causing the collisions. The City of Los Angeles will typically absorb liability for accidents involving its public buses, bus drivers, and other employees. If you are not sure who to name as the defendant in your case, speak to our attorneys for counsel.
Contact a Top Bus Accident Lawyer in Los Angeles, CA Today
The law firm of Rose, Klein & Marias LLP is here for injured passengers after serious bus accidents in Los Angeles. Our Los Angeles bus accident attorneys can take you through the claims process step by step. Start with a free case evaluation at the law office closest to you. Schedule your free consultation online or call our local law office at (213) 626-0571.