Los Angeles Premises Liability Lawyer
You have every right to expect reasonable care and safety while on someone else's property. Landowners in California generally have a legal obligation to protect you from obvious and hidden hazards, including property defects that could cause a slip and fall or other serious incidents. If you or a loved one recently suffered injuries in a premises-related accident, please contact a qualified Los Angeles premises liability lawyer at Rose, Klein & Marias LLP for a free consultation. One or more parties could owe you and your family financial compensation for your losses.
Why Choose Rose, Klein & Marias, LLP for Your Premises Liability Claim?
Our law firm has a history of success, with more than $5 billion recovered for our clients since our establishment. We work hard to obtain the maximum possible compensation for each client.
Our lawyers believe accident victims should not have to drive hours for quality representation. We have 10 locations conveniently located throughout Southern California to address your legal needs.
Our law firm operates on a contingency fee basis for all premises liability clients, meaning you will not have to pay us anything for our legal services unless we secure an award on your behalf from the defendant.
What Is Premises Liability?
If you suffer an injury on someone else's property in Los Angeles, CA, the laws of premises liability will govern your case. Premises liability describes a property owner's legal responsibility for the care and maintenance of a property.
Legally, property owners in California must use reasonable care in maintaining safe premises. This is the same degree of care that a prudent property owner would use in similar circumstances. If a property owner fails in this regard, meaning he or she does not use the required amount of care, he or she will be financially responsible for a victim's related injuries.
How a Los Angeles Premises Liability Attorney Can Help
Unless you have a legal background or a history of litigating premises liability cases, you may not know the best way to fight for fair compensation from property owners and their insurance companies in Los Angeles. A local attorney from Rose, Klein & Marias LLP with experience representing clients in premises liability claims will be able to help you. Your Los Angeles premises liability lawyer can advocate for fair compensation if you suffered catastrophic or life-altering injuries or if a loved one passed away in a premises-related accident. An attorney can answer your questions and give you peace of mind during all phases of your case.
Types of Premises Liability Cases We Handle
Premises liability law encompasses many different types of accidents in Los Angeles. Unfortunately, these accidents are relatively common. Slip and fall cases alone send over one million people to emergency departments throughout the U.S., according to the National Floor Safety Institute.
The Los Angeles premises liability attorneys at Rose, Klein & Marias LLP have years of experience representing those injured by property owner negligence. We handle many types of premises liability cases throughout California:
Slip and fall accidents
Animal attacks and dog bites
Workplace accidents
Amusement park accidents
Store or restaurant accidents
Swimming pool accidents
Child injuries
Elevator and escalator accidents
Negligent security
Structural collapses
Fires
Exposure to toxic substances
These are examples of common accidents that often lead to premises liability claims. You may have grounds for a claim, however, after any type of accident due to negligent property maintenance in Los Angeles. A careless property owner can create many hazards and injury risks through the inadequate care and maintenance of a property.
California Premises Liability Laws
According to California Civil Code 1714, all parties are legally responsible for the results of their want of ordinary care or skill in the management of a property, as well as their willful acts. The key part of this statute is "want of ordinary care or skill." This refers to the legal doctrine of negligence, which is at the center of most premises liability claims.
Negligence refers to a person's carelessness, resulting in harm to others. In premises liability law, a property owner's negligence typically describes knowing that a property contained a dangerous element yet failing to take the proper steps to remedy the hazard. In this scenario, the property owner would be responsible for a victim's injuries and losses.
The doctrine of negligence goes hand in hand with a party's duty of care. The duty of care is the degree of care that a reasonable and prudent property owner would exercise under similar circumstances. Whether a property owner breached his or her duty of care depends on factors such as the foreseeability of the injury, whether or not the owner knew of the defect, whether the owner contributed to the defect, and the property owner's duty to diminish the risk. If you have any further questions about the premises liability laws in California, speak with a local Los Angeles premises liability lawyer.
Who Can I Sue if I'm Injured on Someone Else's Property in California?
According to California law, if you're injured on someone else's property, you can generally hold the individual, company or entity in charge of controlling the property legally responsible. The party that will act as the defendant in your premises liability claim will depend on the situation. In most cases, the liable party will be the person or company that owns, leases, occupies, or controls the property.
The defendant in your Los Angeles premises liability case could be:
Your landlord
A homeowner
A business owner
A company
A tenant or renter
A property management company
A retailer
A big box store
A restaurant
An employee
Multiple parties
In premises liability law, control over a property is typically sufficient to hold a party responsible for an accident; the defendant does not have to have owned, occupied and controlled the property to be liable. The liable party in your case will depend on the type of property, legal matters such as a rental agreement, whether you were at work at the time of your accident and the defendant's duties of care owed to you. Learn more by speaking with a premises liability attorney in Los Angeles.
When Is a California Property Owner Liable for Accidents?
In California, property owners are not automatically liable for accidents and injuries that occur on their properties. They do, however, owe high standards of care to visitors they invite to their properties. If you are an invitee, a landowner must lawfully search the area for hidden hazards, repair any obvious property defects and warn you of things that may hurt you. Failing to adhere to these duties could be grounds for a liability claim if it results in an injury.
An important exception to California's premises liability law is if you were trespassing at the time of the incident. Property owners do not owe any duties of care to trespassers, or people who enter their properties without permission. If the trespasser was a minor under the age of 18, however, the owner of the land will still owe certain duties of care to keep the premises safe. If your Los Angeles injury attorney can prove the property owner in question breached a duty of care owed to you and that this is what caused your injuries, you could receive compensation for your losses.
How Do You Prove Premises Liability?
Before you can successfully hold a property owner liable for your accident and secure a financial recovery in California, your premises liability attorney must prove premises liability. The burden of proof in all civil actions rests with the injured party, or plaintiff. It is the plaintiff's responsibility to prove the defendant's fault for causing or failing to prevent the injury in question.
The burden of proof in a civil claim is a preponderance of the evidence: clear and convincing evidence that establishes the defendant as at least 51% at fault for the accident. During a premises liability case, your Los Angeles premises liability lawyer will need to establish that the defendant is more likely than not responsible for causing your injuries and losses.
Proving a premises liability case requires four main elements:
The defendant was the individual or entity who owned or controlled the property at the time of the accident. This fact establishes that the party is the correct defendant and his or her legal obligation to keep the property in reasonably good condition.
The defendant was negligent; he or she failed to use the correct degree of care as required by the circumstances. A defendant's negligence will depend on your status as an invitee, licensee or trespasser, as well as what is reasonable for the situation.
The defendant's negligence was a direct or substantial factor in causing your harm. The defendant's breach of the duty of care must be what caused your accident. If something else caused the accident or injury, the property owner won't be liable.
You suffered compensable damages in the premises accident. Finally, you must prove that you were injured or harmed in the accident in question. This may take evidence such as medical bills, pay stubs and photographs of your injuries.
A lawyer can help you prove your case by collecting evidence that may persuade a judge or jury to rule in your favor. Evidence may include photographs, CCTV surveillance footage, eyewitness statements, accident reports, medical records, letters from your doctor or employer, medical bills, pay stubs, and testimony from hired experts. A Los Angeles premises liability attorney can take care of evidence preservation and presentation on your behalf.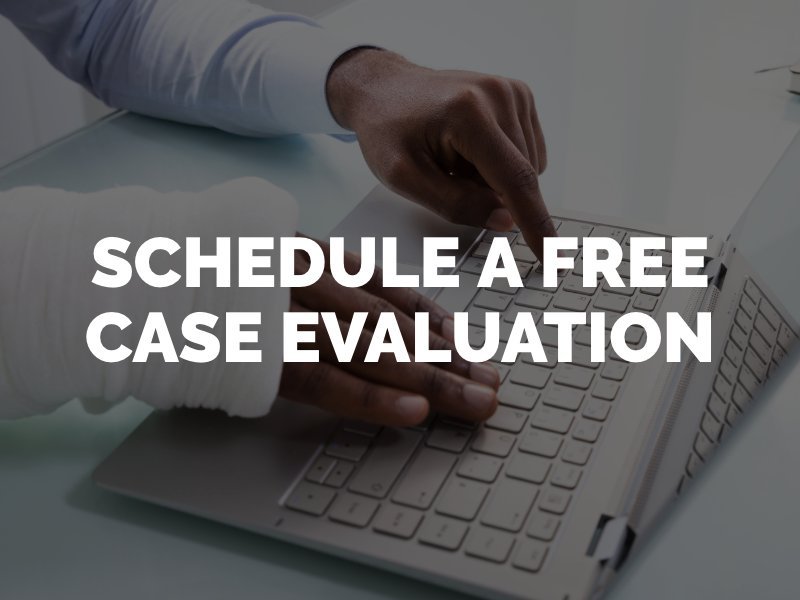 Damages in Premises Liability Cases
A property owner's specific duties of care will depend on your status as a visitor and the circumstances of your accident. Some of the most common premises liability accidents we see at Rose, Klein & Marias LLP are slip and fall accidents, escalator/elevator accidents, dog bites, swimming pool accidents, exposure to hazardous substances, burns from fires, electrocutions, and structural collapses.
If you suffered an injury in any of these types of accidents, you could have a case against the property owner and/or tenant of a rented property for negligence. Compensation available may include:
Economic damages. These are the tangible, financial or out-of-pocket costs connected to your premises liability accident. They can include existing medical bills, future medical treatments, physical therapy, rehabilitation, medications, lost wages, property repairs, legal fees and travel costs.
Noneconomic damages. These are the intangible physical and emotional losses suffered in the accident. You could recover compensation for your pain and suffering, emotional distress, mental anguish, trauma, inconvenience, lost quality of life, loss of consortium, scarring or disfigurement, and more.
Punitive damages. In rare cases, a premises liability lawsuit may result in a punitive damage award. Rather than making the victim whole again, punitive damages serve to punish a defendant for especially wrongful or negligent acts, such as gross negligence. It is up to a judge's discretion whether or not you receive punitive damages in a premises liability case.
If you lost a loved one in a premises liability accident in Los Angeles, you could be eligible for other types of compensation, such as the costs of a funeral or burial, the loved one's lost future income and inheritance, and compensation for the loss of the victim's love, support and companionship.
The values of premises liability claims vary significantly depending on their unique factors. Some of the factors that may affect how much you receive in compensation are injury severity, recovery time, income, age, health, available insurance, and the actions or behaviors of the defendant. Discuss the potential value of your case with an attorney.
California Premises Liability Statute of Limitations
An important law called a statute of limitations presides over all premises liability cases in California. This is the maximum amount of time a victim has to bring a cause of action. It is critical to obey your statute of limitations, as almost all cases brought after the deadline are rejected by the courts. Only a few rare exceptions to the rule exist.
In California, the statute of limitations on a premises liability case is two years from the date of the accident (California Code of Civil Procedure Section 335.1). You must file your claim within two years of the accident if you wish to have a valid lawsuit, in most cases. If you didn't notice your injury until a date after that of the accident, the clock will start on the date of discovery. Discuss your accident with an attorney as soon as possible to make sure you meet your filing deadline.
Speak With a Premises Liability Lawyer in Los Angeles Today
The attorneys at Rose, Klein & Marias LLP may be able to help you and your family fight for fair compensation from a negligent or careless property owner in Los Angeles. We have been representing accident victims during personal injury and wrongful death claims for decades. Find out what your case might be worth today during a free consultation with a skilled Los Angeles premises liability attorney at our local law office. Call (800) 362-7427 to speak directly to a lead attorney or contact us online.