San Bernardino Amazon Fulfillment Center Workers' Compensation Claims
If you live in or around the San Bernardino area, you know how many people work at the local Amazon.com warehouse, and you might have heard about the number of injuries that happen there. When you are injured on the job, you are entitled to coverage for your medical bills and some of your lost earnings through workers' compensation. Filing a claim on your own can lead to you receiving less than you are entitled to, leaving you and your family to cover the costs.
Working with a San Bernardino workers' compensation attorney helps to ensure that your damages are accurately calculated, and your claim is effectively negotiated, so you get the compensation you deserve. The insurance companies work for profit, not for you, so having a lawyer on your side helps to even the playing field and support the outcome of your claim.
In this article we'll explore how the workers' compensation claim process works, and how a local San Bernardino workers' compensation attorney from Rose, Klein & Marias LLP can help.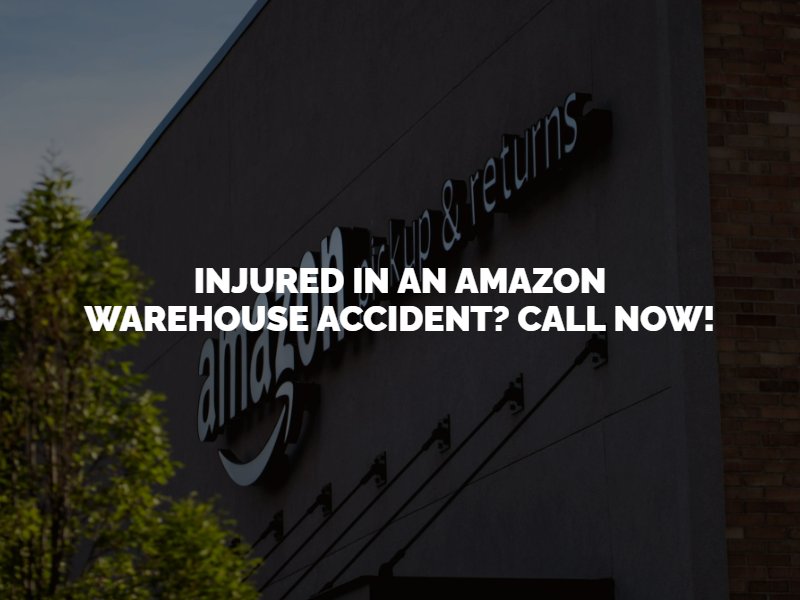 You Can Only Collect Damages You Prove with Evidence and Your Attorney Helps
While it would be ideal if you received a payment for the damages you are entitled to automatically after you have been injured, this is not how it works. When you have an on-the-job injury that is covered by workers' compensation, you'll have to submit a claim to the insurance company. If you were injured at the San Bernardino Amazon fulfillment center, your claim will go to Amazon's insurance company, and without an attorney you could be taken advantage of.
The claim that you submit to the insurance company must include evidence for the damages that you seek. The purpose of damages is to put you and your family in as close a position as possible as though the accident had not happened, a concept known as "being made whole". Knowing how much your injuries will cost you in medical bills in the long-term requires follow-up assessments and expert opinions, which your medical malpractice lawyer schedules for you.
With a successful workers' compensation insurance claim, you should receive coverage for your medical bills, and some of the earnings that you miss out as a result of your injury. Once you have accurately measured your damages in both the short- and long-term, it is time to draft a claim, and submit it to the insurance company. From there, the insurance company will put their full-time teams of claim analysts and attorneys to work to deny your claim if they can, or pay as little as possible if they can't deny it. Your attorney negotiates the best possible outcome for you.
Workers' Compensation Attorneys Negotiate Your Claim on Your Behalf
The sooner you have an attorney helping on your claim, the sooner you can step back and focus on recovering from your injury while your attorney focuses on recovering what you are entitled to. When you have an attorney on your claim, they take over the entire process for you, from the collection of evidence through the collection of your damages.
Connecting with an attorney before you begin collecting evidence and drafting your claim for the insurance company will support the best possible outcome. When you are injured on the job you'll be collecting your damages from the insurance company of your employer. It is important to understand that the insurance company does not work for you, and it will try to minimize your payout as much as possible.
How Many Amazon Fulfillment Centers are in San Bernardino County?
At the time of this page's publication, there are eight Amazon fulfillment centers in San Bernardino County.
#LAX9 – 11263 Oleander Ave, Building 1, Fontana, California, 92337-8006
#LGB4 – 27517 Pioneer Ave, Redlands, CA 92374
#LGB7 – 1660 N. Locust Ave., Rialto, CA 92376
#ONT2/3/4/7 – 1910 & 2020 E Central Ave. San Bernardino, CA, 92408
#ONT9 – 2125 W. San Bernardino Ave. Redlands, CA, 92374
#PCA2 – 1650 East Central Avenue, San Bernardino, California, 92408
#SNA4 – 2496 W Walnut St. Rialto CA 92376-3009
#SNA7/SNA8/LGB5/KRB1 – 555 East Orange Show Rd. San Bernardino, CA 92408-2453
Connect with a San Bernardino Workers' Compensation Attorney
For a risk-free, cost-free consultation on your case, call (800) 362-7427 or visit our site to schedule a consultation with Rose, Klein & Marias LLP. Our experienced workers' compensation attorneys are standing by to provide an assessment of your case, and if we take it, you pay nothing unless we win. Reach out to discuss options as convenient, we are here to help.