Los Angeles Car Accident Lawyer
At the law firm of Rose, Klein & Marias LLP, our Los Angeles car accident lawyers handle personal injury and wrongful death cases for people in Los Angeles and throughout Southern California. Since our establishment in 1936, we have built a record for success, recovering millions of dollars in verdicts and settlements for our clients. Our commitment has been, and always will be, to meet the needs of our clients by striving for the best possible outcome in their case.
Our auto accident attorneys have focused solely on the needs of people like you. They have been acknowledged in many ways and are members and leaders of statewide and national organizations. Lawyers from our firm are included among the best lawyers in Southern California, and year after year, our attorneys are selected for inclusion in the Southern California Super Lawyers list.
In addition to personal injury and wrongful death attorneys, our team also includes workers' compensation lawyers in Los Angeles. As a result, we are uniquely prepared to address the needs of people injured in car accidents while on the job.
---
Los Angeles Car Accident Resources
---
Why Hire Rose, Klein & Marias LLP for Your Car Accident Claim?
Our firm has recovered over $5 billion in verdicts and settlements for clients throughout its history.
Our Los Angeles car accident attorneys will do their absolute best to obtain you the maximum compensation for your needs and losses.
Our firm believes in the power of personalized attention, high-quality legal resources, and aggressive litigation.
Our law firm knows how to negotiate and litigate all types of motor vehicle accidents, from pedestrian collisions to fatal commercial trucking crashes.
Our firm aims to help car accident survivors in every way possible – including by offering our services on a contingency fee basis.
We Care About Our Clients
Our drive to succeed in your case is coupled with a commitment to personal attention. You will find that we are attentive to your needs. We are ready to listen to your concerns and make certain all of your questions are addressed. We will do everything we can to make certain you know that you are not alone in this experience.
Additionally, we make meeting with us convenient for you. We have 10 fully staffed offices throughout Southern California, including offices in Los Angeles and San Diego. We also represent motor vehicle accident victims in California's Central Valley, including in Bakersfield, Fresno and the Visalia-Porterville area. We want to meet your needs no matter where your car crash occurred.
How Can a Los Angeles Car Accident Attorney Help?
If you were seriously injured, or if a loved one died in a car wreck, the last thing you want to worry about is fighting with the insurance company over fair compensation. It can be tempting to accept the first offer the insurance company presents just to get it over with. Unfortunately, that offer is often far below the amount of compensation you will need to cover medical expenses, ongoing medical care, lost wages, and other costs and may need to be recovered through a car accident lawsuit.
Let a qualified Los Angeles personal injury attorney from Rose, Klein & Marias LLP help you recover the full financial damages you deserve. No matter what type of auto accident your case involves, you can trust us to fight for your best interests. We will take care of your legal needs, so you can focus on your recovery and taking care of your family.
We can take on motor vehicle collision cases involving:
SUV rollover
Motor vehicles colliding with bicyclists, pedestrians, or skateboarders
Accidents caused by poor road design
Accidents caused by highway construction negligence
In the unfortunate event you are in an accident, we provide information about what to do after a car accident. We want to help clients through the process of recovering from a car accident physically, mentally and financially, starting from the very beginning. In the aftermath of a serious crash, trust a dedicated Los Angeles car accident lawyer to help you through the next steps of your car accident case. We offer free initial consultations so you can get the answers you need at no cost, risk, or obligation.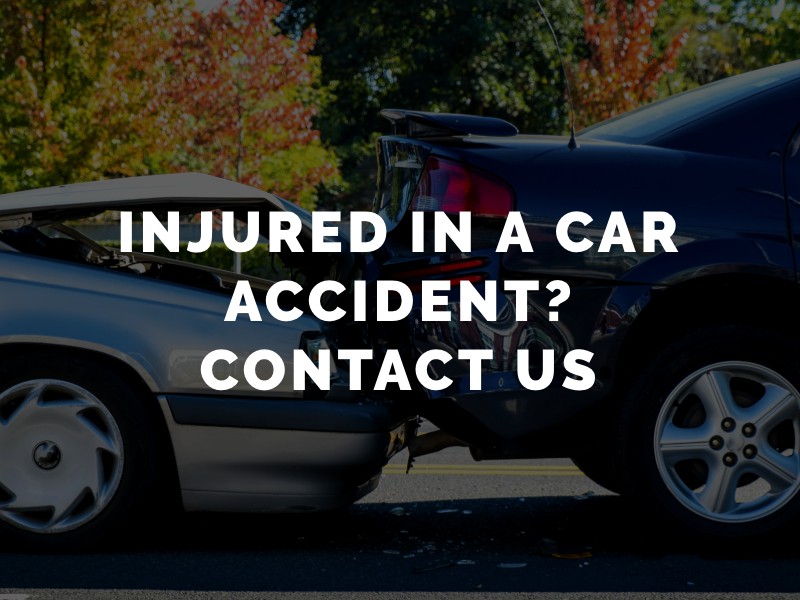 Can I Afford the Services of a Car Accident Lawyer?
The short answer to this question is yes. At Rose, Klein & Marias, LLP, our experienced car accident lawyers operate on a contingency fee basis. This means we collect our fees as a percentage of the settlement or judgment award won. You never have to pay for our services out of pocket. If you don't win your case, you won't owe us a dime in attorney's fees, guaranteed.
Since contingency fees take the cost of a car accident lawyer out of the equation, the real question becomes – can you afford not to hire a car accident lawyer? Without a lawyer protecting your rights, you are at risk of a car insurance company taking advantage of you. Insurance companies have significant resources to put toward fighting liability for motor vehicle collisions – meaning you could walk away with much less than you deserve. 
A lawyer has impressive resources and negotiation capabilities, as well as the drive to demand maximum financial compensation on your behalf as a client. Car accident victims who hire lawyers almost always recover greater financial compensation for their losses than unrepresented plaintiffs – even after deducting attorney's fees from the award won.
Common Car Accident Injuries
Our car accident lawyers in Los Angeles focus heavily on car accident law due to the frequency and severity of these accidents. In the County of Los Angeles in 2021, the most recent year data is available, there were 40,669 fatal and injury accidents. Car accidents commonly inflict serious, catastrophic and life-altering injuries on victims living in LA. We understand how these injuries impact people and how to best help them fight for appropriate compensation awards. We can help clients with all types of personal injuries during car accident claims.
Back and neck injuries
Permanent disabilities
Scarring and disfigurement
Bone fractures
Major lacerations
Soft-tissue injuries
Burns
Fatal injuries
We also help clients fight for compensation for nonphysical injuries stemming from a motor vehicle accident. California law allows plaintiffs to demand compensation for their emotional, mental and psychological suffering as well as their physical pain and economic losses. Our firm may be able to help you seek a fair amount for your pain and suffering, emotional damages, anguish, grief, distress, and post-traumatic stress disorder after a bad auto accident.
Car Accident Statistics in California
Preventing car accidents in California in the future– and saving countless lives – starts with spreading awareness and education about traffic collisions. Keeping up with the latest car accident statistics in California can help the community determine what causes these accidents and how to stop them from occurring. 
Based on the latest data available from the California Office of Traffic Safety (2020), 26,132 total fatal and injury accidents were reported in the City of Los Angeles. Of these car accidents, 2,282 involved alcohol, 3,297 were speed related, and 3,903 were hit-and-run accidents. Los Angeles County as a whole reported 65,377 injury and fatal accidents in 2019. 
Statewide, California reported 187,211 injury accidents and 3,438 fatal accidents in 2019. The number of traffic fatalities increased by 7.6% percent from 2020 to 2021 (3,980 deaths to 4,285, respectively). In 2021, 52.9 percent of drivers who were killed in motor vehicle accidents (who were tested) tested positive for drugs. There were also 1,370 drunk driving related fatalities.
California Car Accident Laws
California has complex car accident laws that are important to understand as a victim. Otherwise, you could accidentally make a mistake that leads to less compensation for your damages – or no compensation at all. After a serious crash in Los Angeles, contact an experienced Los Angeles car accident lawyer as soon as you can for information about your specific accident. We can make it easy to navigate the laws pertaining to your case.
Statute of limitations. One of the key laws to know is your statute of limitations, or deadline for filing a claim. In California, all motor vehicle accident victims have two years from the date of their car accidents to file injury claims and three years for property-damage only claims. The courts generally do not give exceptions to this rule. The clock may not start ticking until the date of discovery if this is after the date of the collision.
Fault-based car insurance. California follows fault-based car insurance laws. All drivers must carry adequate vehicle insurance: bodily injury coverage ($15,000 per person, $30,000 per accident) and property damage liability ($5,000). After an accident, injured parties will file claims with the at-fault party's insurance provider for damage recovery. Injured victims may also have the right to bring lawsuits instead of insurance claims, depending on the situation.
Liability laws. The State of California does not bar a victim from financial recovery for partially causing an auto accident. Instead, the rules of pure comparative negligence will reduce the victim's recovery award by his or her percentage of fault. Even if the victim was 99% responsible for causing the wreck, he or she could still recover 1% of a compensation award. An attorney from our firm can help you stand up for yourself against a comparative negligence defense.
One of the reasons clients hire Rose, Klein & Marias LLP is for our deep and working knowledge of California's car accident laws. We stay updated on the latest changes in the law – and we also push for positive changes through our litigation. We are often at the forefront of the laws in California; we were the state's first firm to file an asbestos lawsuit against product manufacturers, for example. Our mission is not just to help victims recover, but to make a positive impact on car accident laws in general through our legal representation.
Proving Negligence in a Los Angeles Car Accident
When the term "negligence" is used in personal injury law, it refers to a plaintiff's legal doctrine. Most car accident claims and other types of personal injury lawsuits are based on this legal theory. When someone is negligent, he or she falls short of the accepted duty of care. This is an obligation to use the same level of care that a reasonable person would in the same or similar circumstances. In the context of a car accident injury claim, the duty of care typically refers to a driver's responsibility to obey traffic laws, drive prudently and prevent car accidents.
Proving negligence in a car accident case requires clear and convincing evidence that the driver or another defendant breached his or her duty of care. A breach of duty refers to a violation of the level of care that was required for the situation. Next, the victim (or his or her attorney) must show that the defendant's breach of duty was the proximate or main cause of the car accident. In other words, the collision would not have happened were it not for the defendant's negligence.
Establishing the elements of a car accident claim in California requires evidence proving negligence. Evidence may take the form of a police accident report, photographs and video footage, signed eyewitness statements, testimony from car accident experts, crash reconstruction, medical records, cell phone records, a commercial driver's employment records, and more. An attorney can help you collect all evidence available to prove the defendant's negligence in your car accident case.
How Does Comparative Negligence Impact Car Accident Claims?
Comparative negligence is a defense that can be used against an accident victim to decrease the value of his or her settlement or judgment award. It argues that the victim caused the accident – at least in part – and that the defendant should therefore be liable for a smaller percentage of the damages.
If the comparative negligence defense is used against you during a car accident case, this could reduce the compensation that you receive from the other driver. If you are found to be 10 percent at fault, for example, your recovery award will be reduced by a matching percentage. 
California is a pure comparative negligence state, meaning that a victim can be found up to 99 percent responsible for a car accident and still recover the remaining 1 percent in financial compensation. It is important to work with an attorney who can argue against the comparative negligence defense to maximize your financial recovery.
Can You Recover After a Hit-and-Run?
A hit-and-run accident is one in which the at-fault party does not stick around to fulfill his or her legal duties of care, including taking financial responsibility for the crash. In a hit-and-run case, you may not know how to proceed with a damage claim since you do not know the identity of the at-fault driver. California's fault car insurance laws will not apply if the at-fault party's identity is unknown. Luckily, your own auto insurer may offer a solution instead.
One of the first steps to take after a hit-and-run accident is to call the police. The police can investigate the crash site and may be able to track down the at-fault driver. In this case, you can proceed with your crash claim like any other car accident case, bringing a claim with the at-fault driver's insurer. If the police cannot identify the driver, however, you will seek financial recompense through your auto insurer instead. Call your insurance agent to report the crash as soon as possible. Your agent will let you know whether you have uninsured or underinsured motorist insurance to cover your damages.
In California, it is not mandatory to carry uninsured/underinsured motorist insurance. To reject this coverage, however, you have to manually do so when purchasing your policy. If you do have this insurance, your insurer will pay for your property damage repairs and medical bills. Comprehensive and collision insurance may also pay for your hit-and-run accident damages. A Los Angeles auto accident attorney from our firm can help you negotiate with your insurance provider for a fair and reasonable recovery award after a serious hit-and-run car accident.
The other means of obtaining financial recovery after a hit-and-run auto accident is holding someone other than the driver accountable for your damages. A lawyer can tell you whether another party may have contributed to your crash, such as a company for its hired driver, the City of Los Angeles for a dangerous roadway or a vehicle manufacturer for a defective auto part. One of our attorneys can analyze your hit-and-run crash and inform you of all available outlets for financial compensation.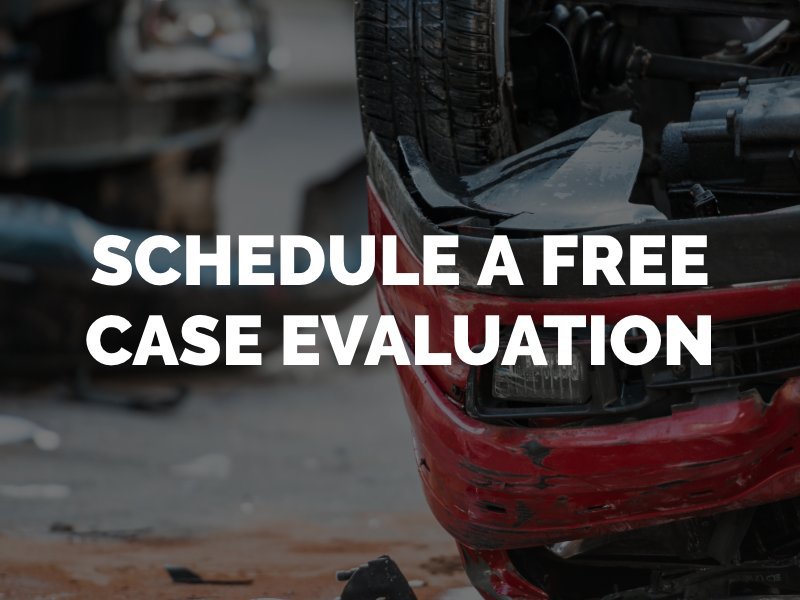 Compensation for Car Accident Victims in California
If you can file a claim for damages, we will help you understand what types and amounts to list in your initial demand letter against the at-fault party. Every car accident case is unique, with different damages and losses survivors suffer. Seeking an appropriate amount can increase the odds of securing a successful insurance settlement. A Los Angeles auto accident lawyer from Rose, Klein & Marias LLP can review your case and calculate a fair amount to claim, taking in to account when serious injuries are involved. Then, we can help you fight to obtain this amount or greater from an insurance company or another defendant in LA County.
Existing medical debts
Future hospital bills and health care expenses
Temporary or permanent disability accommodations
Past and future lost wages
Vehicle repairs or replacement
Physical pain and suffering
Emotional distress
Mental anguish
Lost enjoyment of life
Wrongful death damages
Punitive damages
If you suffered catastrophic injuries or a loved one died in a car accident in Los Angeles, your case could be worth a significant amount. Do not let an insurance company convince you to settle for less than the true potential value of your case. Retain an accident attorney from our firm to help you fight for the recovery you need to move forward in comfort and confidence. We can estimate the reasonable value of your case during a free initial consultation at one of our local Southern California law firms.
What Should You Do After a Car Accident?
If you get involved in a car accident in Los Angeles, try to take certain steps immediately to protect yourself and your legal rights. The car insurance company overseeing your claim will search for reasons to deny or diminish your benefits, such as an admission of guilt or a delay in seeking medical care. What you do (and don't do) after an accident can affect your ability to recover financial compensation for your losses. If you can, take the following steps:
Pull over at the scene of the crash. Never flee the scene of an accident without stopping.

Check yourself and anyone else involved in the accident to find out if there are any injuries.

Report the car accident and any injuries to the police by calling 911 right away.

Exchange contact and insurance information with the other driver(s). 

Don't admit fault for the car accident to the other driver or the police.

Write down a description of the other car, as well as its VIN and license plate numbers.

See a doctor for medical attention for your injuries without delay.

Contact your car insurance company to report the crash as soon as possible.

Report the car accident to the Department of Motor Vehicles within 10 days if anyone was injured or the property damage exceeds $750.

Contact a car accident lawyer before accepting an insurance settlement.
After you notify your insurance company about a car accident, it can contact the other driver's insurer for you to start a claim. You will be contacted by an insurance claims adjuster soon after your crash. Be wary when talking to the adjuster, as he or she does not have your best interests in mind. Before signing anything given to you by an insurer, contact a lawyer to discuss your recovery options. You may be entitled to greater financial compensation than what is being offered.
Free Consultation With a Car Accident Lawyer in Los Angeles
At Rose, Klein & Marias LLP, we want to help car accident survivors and the loved ones of those who lost their lives in vehicle collisions through the injury claims process in Los Angeles. We handle all auto accident cases on a contingency basis. You are only charged a fee if we are successful in getting you compensation.
You may have grounds to bring a claim against one or more parties for your recent automobile accident contact our Los Angeles car accident attorneys today to set up a free consultation to discuss your case with an experienced lawyer.
Client Review: 5/5
★ ★ ★ ★ ★
This process could've been more challenging but working with you and your associate made it less difficult. Thanks for your time, professionalism and care.
– Ellis G.