Ventura Workers' Compensation Lawyer
Your first experience with California's workers' compensation system can be intimidating. You just suffered a work-related accident and may be dealing with pain, emotional distress, lost wages and confusing questions from insurance adjusters. You should not also have to face bad faith tactics or adjusters trying to take advantage of you. Protect yourself and receive peace of mind by speaking to a Ventura workers' compensation lawyer about obtaining benefits. Contact the attorneys at Rose, Klein & Marias LLP for a free consultation today.
Why Hire Rose, Klein & Marias LLP for Your Workers' Comp Claim?
Our attorneys take a personal approach with every client, learning your needs and goals for the case before structuring our legal strategy.
Our Ventura workers' compensation lawyers have proven their abilities to obtain maximum results for past clients. We have won over $5 billion in our law firm's history.
Our Ventura workers' compensation lawyers accept new clients on a contingency fee basis. You will not have to pay our fees if we do not win your case.
How Can a Ventura Workers' Compensation Attorney Help?
Workers' compensation insurance providers in California often take advantage of clients. If you protect your rights with an aggressive workers' compensation attorney, however, you can prevent a claims adjuster from convincing you to do something that is not in your best interests, such as accepting a lowball settlement offer. Your lawyer can take over settlement negotiations on your behalf to try to maximize your financial recovery.
From determining who is liable to accurately evaluating your losses, your lawyer can handle many complex matters for you and your family while you concentrate on healing from your injuries. A qualified Ventura workers' comp lawyer will have the experience and resources to craft a strong claim to damages for you. You can avoid the potential stress of conducting negotiations and working through legal processes on your own and focus instead on recovering. Hiring a workers' comp and construction accident attorney in Ventura can transform your claims experience for the better.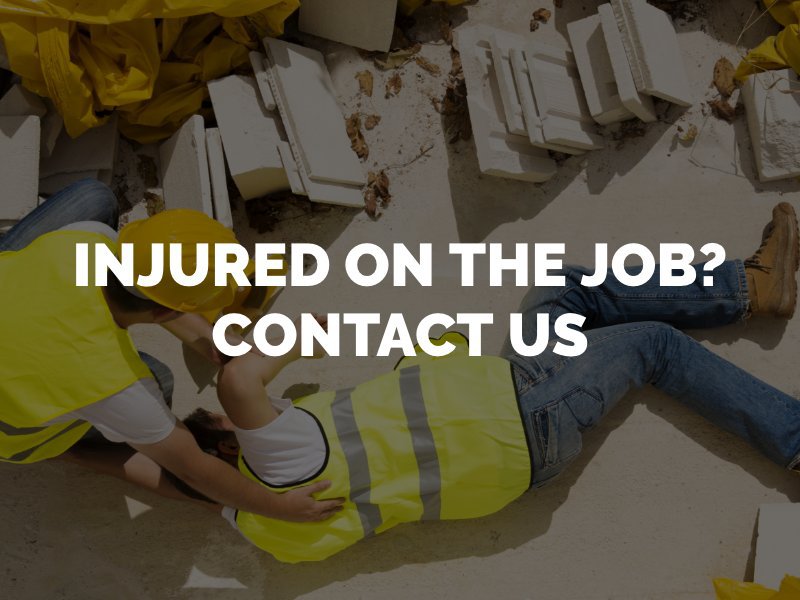 Types of Workers' Comp Benefits
When you contact a workers' compensation lawyer in Ventura, you can gain access to insider information about how California's workers' compensation system works. This includes how much money your case might be worth. While every case is unique, the types of workers' compensation benefits available remain the same. California's workers' comp system breaks down available benefits into several different categories.
Medical treatment. Money to pay for all past and future health care costs related to your occupational injury or illness, including doctor's visits, surgeries and medical supplies.
Lost wage benefits. Payments for lost wages while you are in recovery. You must lawfully receive these benefits within 14 days of notifying your employer of your disabling injury.
Temporary disability. Compensation for a temporary disability, paid every 14 days. Most workers can receive up to 67% of their gross weekly earnings.
Industrial disability leave. This is an alternative to temporary disability benefits for employees who are active members of CalPERS or CalSTRS. It provides reimbursement for a workers' full salary for 176 hours, then drops to 67% thereafter. Some eligible employees may receive enhanced industrial disability leave benefits instead.
Labor Code 4800 or 4800.5 time. Department of Justice peace officers, firefighters and sworn members of the California Highway Patrol may receive up to one year of full salary benefits for on-duty injuries.
Permanent disability. Compensation for an employee's permanent disability or disfigurement. The amount will vary according to your age at the time of the injury, severity of the injury and your occupation.
Supplemental job displacement benefits. If you have a permanent partial disability and must take a different type of job, you could receive $4,000 to $10,000 in job displacement benefits to help you retrain, learn a new skill, return to school or take vocational rehabilitation classes.
Death benefits. The loss of a loved one in a workplace accident could lead to death benefit payments for all dependents. This money comes at the total disability payment rate until the state has fulfilled its debt to survivors, as well as up to $10,000 for a funeral and/or burial.
The potential value of your workers' compensation claim in Ventura depends on many factors. The best way to seek a fair and full amount is to consult with an attorney from Rose, Klein & Marias LLP about what your case might be worth. That way, you can enter into insurance settlement negotiations with the knowledge you need for a fair outcome. If the insurer is not offering a reasonable amount, hire a workers' comp attorney in Ventura to negotiate for you instead.
Compensation for California Workplace Accidents
While settling for workers' compensation could be the easiest way to get paid after a work-related incident, it may not be the best way to get full recovery. If another party caused your injury or illness through a breach of duty of care, you could be eligible for greater compensation through the civil justice system in California. Accepting a fast settlement from your employer's workers' compensation insurer might not be in your best interest. Speak to a personal injury lawyer in Ventura before deciding which legal route to take.
You may have grounds to bring a lawsuit against your employer instead of filing for workers' comp if your employer reasonably could have prevented your accident. A lawsuit could end in greater recovery for you and your family, including punitive damages, pain and suffering compensation, and the reimbursement of 100% of your lost wages. You may be eligible for both workers' comp and a personal injury verdict if someone other than your employer caused your accident, such as a product manufacturer or property owner. Before you settle for less than you deserve, contact an attorney to discuss your legal options in detail.
Consult a Workers' Compensation Attorney in Ventura, CA Today
Clients choose Rose, Klein & Marias LLP for our compassionate lawyers, aggressive legal strategies, and outstanding results. They also choose us because of our commitment to the future of workers' rights in California. Our law firm is passionate not only about fighting for individual workers but changing things for the better on an institutional level. If you or a loved one has a serious injury from working in Ventura, please contact us using our online form or call (866) 679-7512 to schedule a free consultation with a workers' comp lawyer in Ventura. We can help you go up against employers, insurance companies and other parties in pursuit of fair compensation.