Ventura Dog Bite Lawyer
If you or a loved one was recently injured in a dog bite incident in Ventura, California, legal help is available from the dog bite attorneys at Rose, Klein & Marias, LLP. Clients have trusted us with their animal attack cases in Ventura County and throughout Southern California for many years. We understand how physically, emotionally and financially devastating a serious animal attack can be. Our lawyers are here to help you pick up the pieces. Contact us today to start with a free case review.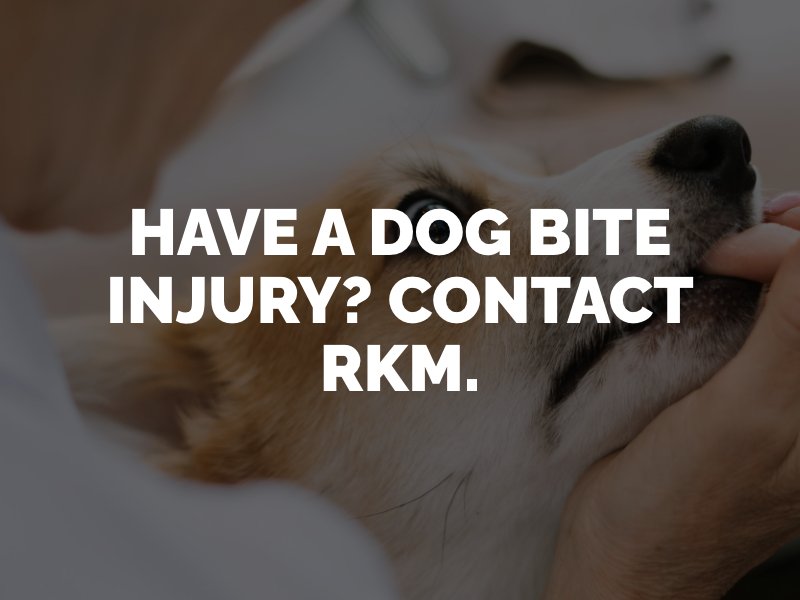 Why Choose Us?
The attorneys at Rose, Klein & Marias, LLP have decades of legal experience. Our personal injury lawyers in Ventura County have represented dog bite injury victims since 1936.
Our dog bite injury lawyers have a track record of helping victims collect the case results that they deserve. We have obtained over $5 billion for our personal injury clients.
We accept dog bites and animal attack cases on a contingency fee basis. This means you won't pay your dog bite lawyer unless you secure financial compensation for your case.
What Can a Ventura Dog Bite Attorney Do for You?
Contacting a personal injury law firm regarding a potential dog bite case can make it easier to get through this difficult time. You can discuss your specific circumstances with a knowledgeable and experienced attorney to better understand your legal rights and options. If you hire a lawyer, you will have the freedom to focus on healing from your injuries while a law firm handles the legal process for you.
The dog bite lawyers at Rose, Klein & Marias, LLP can investigate the incident and take over insurance settlement negotiations to pursue fair results. Animal attacks are serious events that can result in long-term or permanent injuries. Do not attempt to go up against dog owners or insurance companies alone as a survivor or the loved one of a dog bite victim. Contact our law firm to receive tailored legal advice from one of our personal injury lawyers.
Common Injuries Suffered in Ventura Dog Attacks
Dog bite cases often involve serious or catastrophic injuries, meaning injuries that will have a long-lasting or permanent effect. Animal attack victims often suffer from both physical and emotional scars. Many victims require extensive medical care and ongoing treatments, including surgeries, skin grafts, therapy, rehabilitation and counseling.
Common injuries caused by dog attacks include:
Broken bones
Crush injuries from the dog's jaw
Lacerations or cuts from sharp claws and teeth
Puncture wounds
Skin and soft-tissue damage
Nerve damage
Facial injuries
Injuries from being knocked down by a dog
Infections and diseases, such as rabies
Post-traumatic stress disorder (PTSD)
Emotional injuries
Scarring and disfigurement
Dog bite victims often sustain injuries that require emergency medical care, such as wound debridement (cleaning), sutures, antibiotics, rabies shots, surgeries and skin grafts. Medical treatments for a dog bite can cost thousands of dollars in addition to having to miss time at work for doctor's appointments and your recovery.
California Dog Bite Laws
California's dog bite statute determines who can be held liable, or financially responsible, for dog attacks. California Civil Code Section 3342 states that the owner of a dog is liable for damages suffered by any person who is bitten by the dog while lawfully on public or private property. This rule applies regardless of any knowledge the pet owner had or did not have of the former viciousness of the dog.
California is a strict liability dog bite state in contrast to negligence-based dog bite laws. Ventura dog bite victims do not have to prove that a pet owner knew a dog might bite (as is the case with a one-bite rule) or that a pet owner failed to use ordinary care (the negligence law). It is enough to show that the dog inflicted an injury and that the accused party was the owner or controller of the dog at the time of the attack.
Compensation for Ventura Dog Bite Injuries
At Rose, Klein & Marias, LLP, our personal injury attorneys recognize that no amount of financial compensation can make up for the losses suffered in a severe dog attack. However, we hope to help our clients recover and look toward the future with less financial stress by securing the settlements or verdicts that they deserve.
Available compensation may include:
Past and future medical bills
Disability costs
Property damage
Losses of income, including future earnings
Pain, suffering and emotional distress
Psychological trauma or PTSD
Loss of consortium
Wrongful death damages after a fatal dog attack
Our lawyers always strive for maximum compensation for our clients in dog bite claims. As your attorneys, we can help you go up against insurance companies and their claims adjusters in and out of the courtroom. We will identify the correct insurance policy for coverage, negotiate with insurance company claims adjusters on your behalf and take other steps to fight for the case results you need.
What to Do After a Dog Bite Injury in Ventura
If you get injured in a dog attack in Ventura, try to remain calm and take the following steps:
Get immediate medical care for your injuries.
Report the animal attack to 911 if it is an emergency.
Write down the contact information of the pet owner.
Obtain the pet owner's insurance information (property or renters insurance).
Report the dog bite to Ventura County Animal Services.
Take photographs of your injuries.
Document the incident and your related injuries.
Follow the advice of your medical provider.
File an injury claim with the dog owner's insurance provider.
Consult a lawyer before accepting an insurance settlement.
The sooner you contact an attorney, the earlier the law firm can begin collecting evidence and building your dog bite injury claim.
Contact a Ventura Dog Bite Lawyer at Rose, Klein & Marias, LLP
If you were recently attacked or bitten by a dog in Ventura, find out how the attorneys at Rose, Klein & Marias, LLP can help you by calling (866) 679-7512. Our dog bite injury lawyers have the skills, experience and resources you need during a personal injury or wrongful death claim. We will fight to protect your rights and future.
Contact us today to learn more about how our dog bite injury attorneys in Ventura can help. We have 10 law offices located throughout Southern California for your convenience.