Ventura Construction Accident Attorneys
Construction workers are vulnerable to severe injuries while at work. Falling debris, defective machinery, negligent subcontractors, and many other hazards can contribute to dangerous, potentially fatal conditions.
If you are injured in a construction accident, the lawyers at Rose, Klein & Marias, LLP can help. Our Ventura construction accident attorneys will advocate aggressively for your highest possible settlement, guiding you through each stage of the litigation process. Contact us online or call us at (805) 642-7101 to schedule a free case evaluation.
Why Choose Us for Your Construction Accident Claim
We are dedicated to recovering the highest possible award in your case. Since 1936, we have secured over $5 billion for our clients.
Our Ventura personal injury law firm takes all cases on a contingency fee basis for maximum affordability. You will not pay any legal fees unless we secure a settlement on your behalf.
Our attorneys are highly regarded and have spearheaded new areas of law. We have the skills, experience, and knowledge necessary to advocate for your best interests.
Common Types of Construction Site Accidents
If you work on a construction site, you can face many hazards on the job. While safety precautions and equipment can help keep you safe, unexpected incidents can occur—leading to serious and debilitating injuries. If you are injured on someone else's property speak with our premises liability attorneys today to hold the negligent party accountable.
Many types of accidents can occur on construction sites, such as the following.
Fires and explosions
Forklift and crane accidents
Demolition accidents
Being struck by falling objects
Collisions with company motor vehicles
Trip and falls over debris or equipment
Falls from high places, such as scaffolding
Being stuck in or between objects or equipment
Who Is Liable for a Construction Accident in California?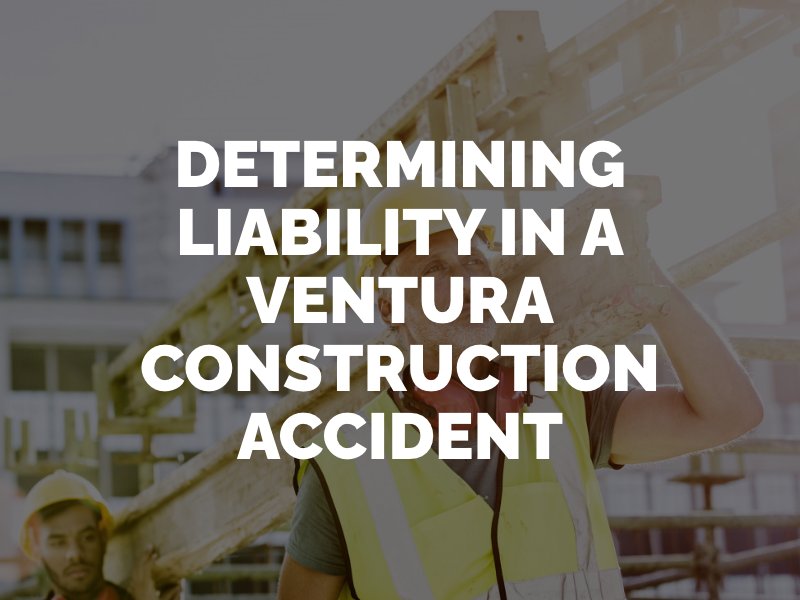 As a construction employee, you have the right to file a workers' compensation lawsuit after any workplace injury. If you are hurt on the job, you can file your claim under your employer's coverage regardless of fault or negligence. Through this type of claim, you can recover benefits for medical care, wage replacement, and long-term disability.
There are certain situations where you could pursue a lawsuit following your construction accident. For example, if you are not an employee of the construction site and your accident occurred due to someone else's negligence, you could file a lawsuit against the at-fault party. As an employee, you have the right to file a lawsuit if a third party caused your injury, such as the manufacturer of a defective power tool or negligent subcontractor.
You may wonder if you could file a lawsuit against your employer if you are injured on the job. In most cases, employees are not eligible to sue their employers. Filing a workers' compensation claim prevents you from pursuing a lawsuit as well.
However, you could file a lawsuit if your case involves certain circumstances, such as the following.
Your employer does not have workers' compensation insurance, despite being required by California law to provide this coverage.
You were intentionally assaulted by your employer, or your employer sanctioned an assault against you by another employee.
You were injured by a power press that did not have a machine guard or had the guard removed.
The attorneys at Rose, Klein & Marias, LLP can help you identify your optimal path to recovery.
Contact Rose, Klein & Marias, LLP Today
If you are injured in a construction accident, you may qualify for financial compensation. In these situations, trust the lawyers at Rose, Klein & Marias, LLP to fight for your right to recovery. Contact us today to schedule your free case consultation with a Ventura construction accident attorney.