Ventura Brain Injury Lawyer
If you or a loved one recently suffered a brain injury, contact a Ventura County personal injury attorney at Rose, Klein & Marias, LLP to learn your legal rights. Our brain injury lawyer can meet with you to discuss your case in detail at no cost or obligation. Our team of experienced Ventura brain injury lawyers care about their clients and will be here to help you cope with the aftermath of a brain injury. We will stand by your side to help you rebuild your life as much as possible. Contact us today for a free case evaluation.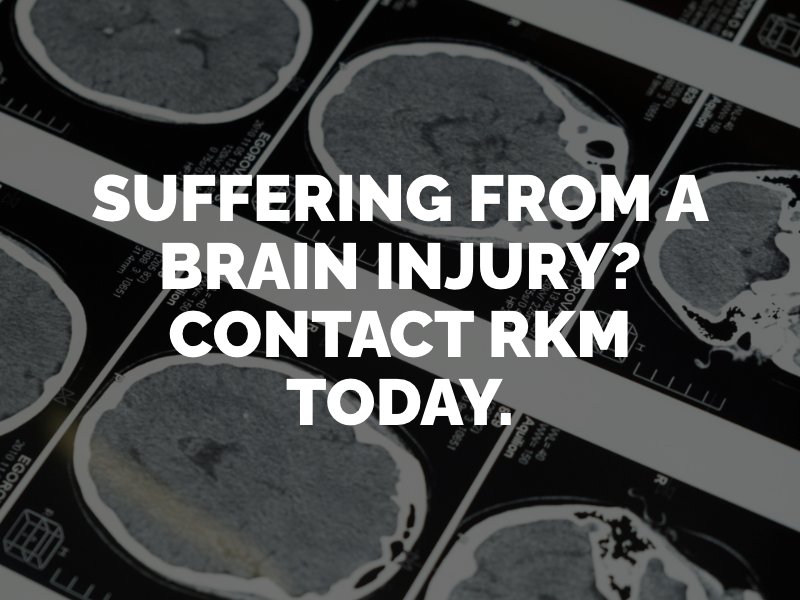 Why Clients Trust Us
We have a long track record of success, with over $5 billion in settlements and verdicts won on behalf of our clients. This includes many cases involving brain injuries.
Our Ventura personal injury attorneys have decades of legal experience. Our law firm has represented brain injury victims throughout California since 1936.
We accept brain injury cases in Ventura County on a contingency fee basis. This means you will not pay your brain injury attorney unless we secure compensation for your losses.
Types of Brain Injuries
There are two major classifications of brain injuries: traumatic brain injuries and acquired brain injuries. A traumatic brain injury is caused by external trauma, such as a bump or blow to the head in an accident. Acquired brain injuries are caused by internal trauma, such as a loss of oxygen. Any type of head injury could result in a brain injury diagnosis in Ventura.
Common types of brain injuries include:
Concussion
Contusion
Edema (swelling)
Hemorrhage (bleeding)
Bruising or hematoma
Penetrating injury
Open head injuries
Closed head injuries
Coup-contrecoup injury
Diffuse-axonal injury
The most common type of traumatic brain injury is a concussion. While people often think of mild head injuries when they hear concussion, this type of injury can cause serious or even permanent symptoms. No matter what type of diagnosis your brain injury case involves, a personal injury attorney from Rose, Klein & Marias, LLP can help you and your family seek fair financial compensation.
Brain Injury Symptoms and Potential Long-Term Effects
Brain injuries are often categorized as catastrophic, meaning they inflict long-term or permanent harm on a victim. A serious brain injury could cause irreversible brain damage, for example, leaving a victim struggling with a permanent disability that interferes with his or her ability to earn a living and reduces quality of life.
Common symptoms associated with brain trauma include:
Headaches
Dizziness or vertigo
Nausea or vomiting
Slurred speech
Vision changes
Seizures or convulsions
Difficulty sleeping
Memory loss
Lack of concentration
Trouble communicating
Emotional symptoms
Depression and anxiety
Personality changes
Coma or brain death
While some brain injury survivors experience symptoms for just a few weeks, others suffer from post-concussive syndrome, where the effects of the injury last for months or even years. In severe cases, brain injury victims may suffer long-term cognitive problems, motor function disability or wrongful death. Many people are never the same after sustaining serious brain injuries.
What Causes Brain Injuries in Ventura?
Most brain injury victims in Ventura County sustain their injuries in sudden or traumatic accidents. The brain is a complex organ that can suffer injury or damage in many types of preventable incidents, from car accidents to birth injuries.
Some of the top causes of brain injuries, according to the Mayo Clinic, are:
Other vehicle-related collisions
Violence or assault
Medical malpractice
Sports injuries
Explosions
Combat injuries
Any situation that involves blunt-force trauma to the head, internal issues or gravitational forces that cause the brain to shift inside of the skull could cause a brain injury. The brain injury attorneys at Rose, Klein & Marias, LLP have the legal experience to handle any type of case.
How Can a Ventura Brain Injury Lawyer Help?
Brain injury accident cases are complicated. Victims of brain trauma often struggle with significant treatment costs due to long-term health complications. This makes it even more important to contact a brain injury lawyer in Ventura, as the victim may be facing extensive future medical costs or a permanent disability.
Insurance companies are known for underestimating the value of brain injury cases in an effort to protect their own profits. Hiring an experienced Ventura attorney is the best way to pursue maximum compensation for a life-changing brain injury. You can trust your attorney to go up against an insurance claims adjuster for you to pursue fair results while you focus on healing and moving forward.
A law firm will have the resources and personnel to investigate your accident, identify the responsible party or parties, collect evidence of fault, hire brain injury experts, and pursue compensation from all available sources. The right Ventura County brain injury lawyer can make the legal process as easy and rewarding as possible during this difficult time in your life.
Types of Compensation Available
Many brain injury victims experience significant financial losses as a result of their injuries. A financial award from a personal injury claim could compensate you for the following types of losses, and more:
Medical bills
Future medical expenses
Permanent brain damage or disability
Lost income and capacity to earn
Pain and suffering
Emotional distress and mental anguish
Loss of consortium
Wrongful death damages
Punitive damages, in rare cases
Our lawyers do not believe you should be responsible for paying for the losses you suffer due to someone else's negligence or fault. We can help you fight for a fair settlement or judgment award to combat the mounting costs of your brain injury.
Contact Our Ventura Brain Injury Lawyer Today
If you or a loved one was recently diagnosed with a brain injury in Ventura or the surrounding area, you are not alone. You can rely on a Ventura brain injury attorney at Rose, Klein & Marias, LLP for personalized legal advice and assistance. We will work closely with you, communicating with your doctors and taking over the claims process to give you your best chance of recovering fair financial compensation.
Discuss a potential brain injury case with our brain injury lawyer today. Contact us online or call (866) 679-7512 to request a free consultation. We have law offices located at 10 convenient locations throughout Southern California, including Ventura, Los Angeles, Glendale and Cerritos.