Ontario Car Accident Lawyer
Car accidents are unfortunately common in California. Driver negligence, poorly maintained roadways, and vehicle defects are only some of the factors that can contribute to these collisions. If you are involved in an Ontario car accident, the lawyers at Rose, Klein & Marias, LLP can help.
Our firm represents injured car accident victims and holds negligent parties accountable for their actions. Whether you are filing an insurance claim or lawsuit, our Ontario car accident lawyer will advocate aggressively for your maximum compensation.
Why Choose Rose, Klein & Marias for Your Ontario Car Accident Claim?
For over 80 years, our firm has represented injured people in all types of accident claims, including motor vehicle collisions.
Our Ontario personal injury attorneys are dedicated to achieving the highest possible settlement in your case. In fact, our lawyers have recovered over $5 billion on behalf of our clients.
Our firm understands the financial hardship that car accident victims face. We take all cases on a contingency basis—if we do not win your case, you will not be charged legal fees.
Why You Need an Ontario Car Accident Attorney
A car accident claim may seem simple, but these cases can quickly become complex. You may encounter issues identifying the liable party or struggle to find time to complete required paperwork. It can be difficult to collect evidence or craft a compelling case without the knowledge and resources of an accident attorney.
Hiring an Ontario car accident attorney can provide many benefits to your case, from access to expert witnesses and investigatory resources to having an advocate to handle negotiations on your behalf. As soon as possible following your accident, consult with an Ontario accident lawyer who can represent your insurance claim or lawsuit.
Compensation Available to Ontario Car Accident Victims
If you are injured in an Ontario car accident, you are eligible to pursue an insurance claim or lawsuit against the driver responsible for your collision. California is a fault insurance state, meaning that drivers whose actions cause accidents must pay for their victims' damages.
Through your claim, you can recover compensation for the economic and non-economic damages that you sustained. Economic damages involve financial losses, while non-economic damages refer to pain and suffering.
The following are examples of damages available in Ontario car accident claims.
Medical expenses
Lost wages
Property damage
Loss of future earnings
Disability accommodations
Chronic pain
Permanent disability
Emotional distress
Depression
Fear and anxiety
Loss of quality of life
California Car Accident Statistics
The California Highway Patrol collects data on car crashes every year on the Statewide Integrated Traffic Records System (SWITRS). The Transportation Injury Mapping System (TIMS) is a free tool developed by UC Berkeley to access and query SWITRS data.
According to TIMS, approximately 147,292 motor vehicle collisions occurred in California in 2020. On average, an estimated 253,154 injuries and fatalities occur due to California car accidents each year.
In Ontario alone, 548 car accidents occurred in 2020. Of these statewide collisions, 3,914 people died and 15,397 people suffered from serious injuries. An additional 118,725 people suffered from other degrees of injuries, including minor and non-incapacitating damage.
How an Ontario Car Accident Lawyer Proves Negligence
When you file a car accident claim in California, you are given the burden of proof. This means that as the injured accident victim, it is your job to establish that the other driver or party is more likely to be at fault than not at fault for your car accident. The burden of proof is known as a preponderance of the evidence, and it requires proof with at least a 51 percent certainty.
Most car accident claims attempt to hold someone liable based on the argument of negligence. Negligence means that a driver or another party failed to exercise the proper amount of care. Proving negligence requires evidence of four elements:
Duty of care: a legal obligation imposed on the defendant based on the circumstances. For example, all drivers in California have a duty of care to pay attention to the road, obey traffic laws and prevent collisions.
Breach of duty: the failure to meet or fulfill the duty of care. This can involve any act or omission that a reasonably prudent party would not have committed in the same or similar circumstances, such as careless and reckless driver behaviors.
Causation: proof that the defendant's breach of the duty of care was the proximate or actual cause of the car accident; in other words, the crash would not have happened but for the defendant's negligence.
Damages: compensatory losses suffered by the victim in the car accident, such as property damage, physical injuries, medical bills and lost wages. Without specific damages, the victim will not have grounds to file a claim against a negligent party for compensation.
Hiring an Ontario car accident attorney from Rose, Klein & Marias, LLP can make it easier to prove negligence during your Ontario car accident case. Your attorney will have the resources to establish someone else's negligence and meet the burden of proof, such as the ability to investigate the car accident and collect evidence. Evidence of negligence may include witness statements, expert testimonies, photographs and video footage, a police report, and crash reconstruction.
Does It Cost Anything to Hire an Ontario Car Accident Lawyer?
At Rose, Klein & Marias, LLP, it does not have to cost you anything out of pocket to hire a highly qualified car accident lawyer in Ontario. Our lawyers work on a contingency fee basis for car accident cases. This means our attorney's fees are contingent (dependent) upon us winning your case. If we do not win your case, we will not charge you a fee for our services – guaranteed.
You will pay $0 upfront. Our law firm will advance all of the costs necessary for the successful prosecution of your case. If your attorney succeeds in collecting financial compensation for your car accident claim, we will charge our fee as a percentage of the settlement or judgment award obtained on your behalf. You will agree upon this percentage with us ahead of time. We always keep our fees fair and reasonable based on the client's circumstances.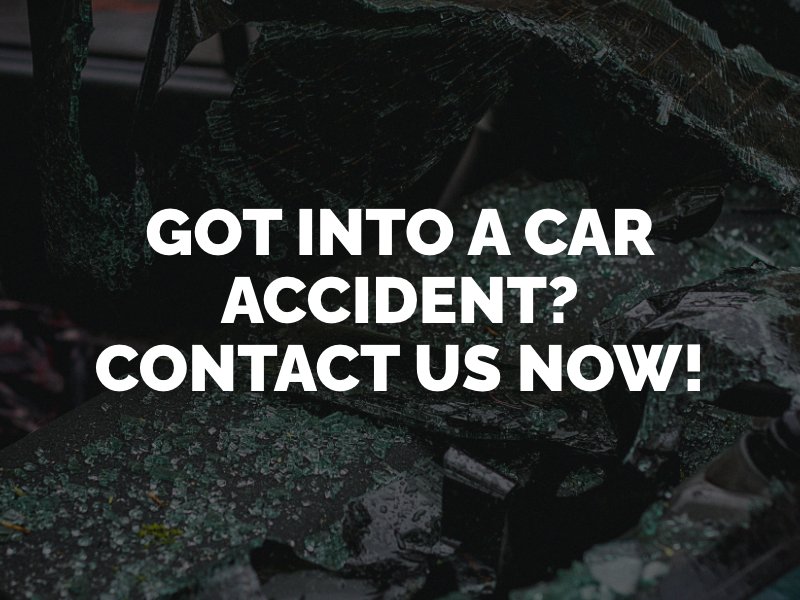 What Is My Car Accident Case Worth?
The potential value of your car accident claim is something that must be discussed with an attorney for an accurate answer. There is no such thing as an "average" settlement amount. Every case's value is unique. Case values are only determined after a careful evaluation of the specific facts.
Determining factors can include:
The severity of the victim's injuries.
Whether the victim will experience any permanent disability.
Future estimated medical costs, if any.
The age and overall health of the victim.
How long it will take the victim to reach the point of maximum medical improvement.
The extent of the victim's property damage.
The wages the victim was making before the accident versus after.
How much insurance coverage is available.
The victim's comparative fault, if any.
The best way to determine how much your car accident case in Ontario might be worth is by consulting with an experienced attorney. A lawyer will carefully review your case, assess your losses and explore all available sources of compensation to provide an accurate estimate of its possible value. From there, your attorney can use aggressive legal strategies to pursue maximum financial compensation on your behalf.
Catastrophic Injury Claims
In general, catastrophic injury claims are higher in value than minor car accident cases. A catastrophic injury in personal injury law will impact the victim in a major or permanent way, such as with the loss of an important bodily function. Catastrophic injuries will typically result in greater expenses and losses for a victim, such as permanent disability and immense pain and suffering.
Examples of catastrophic injuries include:
Multiple broken bones
Spinal cord injuries and paralysis
Brain injuries or permanent brain damage
Internal injuries and organ damage
Significant scarring or disfigurement
Amputations or loss of limb
Catastrophic injuries often require ongoing medical expenses for a victim, such as years of therapy or rehabilitation. They may also cause permanent disabilities that interfere with a victim's ability to earn a living wage in the future. It is essential to hire an attorney to help you seek fair compensation if a car accident leaves you or a loved one with a catastrophic injury.
How to Strengthen Your Ontario Car Accident Case
Many car accident victims are unaware that the actions they take or fail to take immediately after a crash can affect their ability to recover financial compensation. It is within your power to strengthen your Ontario car accident case by taking the correct steps.
Here's what to do:
Always call the police to report a car accident. Even if the crash was minor, calling 911 can give you a car accident report with important information about the crash.
Check yourself and others for injuries. Get immediate attention. Even if you do not think you are injured, your adrenaline may be masking the signs of an injury.
Stay at the scene and exchange information. Get the other driver's information, as well as the contact numbers for any witnesses.
Do not admit fault for the car accident. Apologizing to the other driver or admitting fault at the scene can take away your right to receive compensation from the other driver's insurer.
Take photos while you are still at the scene. Before you leave, take pictures of property damage, the crash scene as a whole and any important details.
Speak to the police and tell them your story. Make sure that your version of events gets entered on the police report. Request your police report number so that you can obtain a copy.
Do not answer questions about your injuries until you have seen a doctor. Hidden and delayed injuries are common in car accident cases; do not say you are not injured until visiting a hospital.
Keep up with your medical treatments. Follow your doctor's treatment plan and medical recommendations. This will show an insurance company that you mitigated your losses.
Compile evidence, records and documentation. Keep copies of insurance documents, medical records, communications with an insurance company and other relevant documents.
Contact a car accident lawyer in Ontario early on. Hiring a lawyer from the beginning of your case can help you avoid common mistakes and build a stronger claim to damages.
Be careful what you say to a car insurance claims adjuster. Keep your answers to questions short and simple, and do not give your permission to record a statement. Before accepting a car insurance settlement, contact an attorney in Ontario to discuss your rights.
Time Limits to File an Ontario Car Accident Claim
Car accident cases in Ontario are subject to California's statutes of limitations. These are laws enforcing strict deadlines on the right to file a civil lawsuit. With only rare exceptions, if you miss your statute of limitations to file a car accident claim, you will give up the right to recover financial compensation from a defendant. This is why it is critical to contact a car accident attorney and take legal action as soon as possible.
The statute of limitations on most car accident claims in California is two years. The clock will start ticking on the date that the crash occurred unless the victim did not discover his or her injuries immediately. In this case, the discovery exception can give the victim two years from the date of reasonable discovery to file. The statute of limitations for a wrongful death claim after a fatal car accident is two years from the date of death.
There are some exceptions to these general rules. For example, if a claim needs to be filed for an injured minor under the age of 18, the clock will be tolled (paused), giving the victim two years from the date that he or she turns 18 to file a related injury claim. If a victim needs to bring a claim against a government entity in California, on the other hand, the statute of limitations will be less than two years. These claims generally must be filed within just six months of the accident.
Contact Rose, Klein & Marias, LLP Today
If you are injured in an Ontario car accident, the lawyers at Rose, Klein & Marias, LLP can help. We can guide you through the claims process and fight for your right to maximum compensation. Contact us today to schedule your free consultation and strategize your next steps with an Ontario car accident lawyer. You can also call us at (800)-362-7427.