Ontario Pedestrian Accident Attorney
In California, drivers have a duty to drive carefully around pedestrians and yield the right of way when required by law. Unfortunately, some careless and negligent drivers fail to take pedestrian safety into account, leading to serious accidents.
If you are injured while walking in Ontario, the lawyers at Rose, Klein & Marias, LLP can help. Our Ontario pedestrian accident attorney can represent your case and help you hold the at-fault driver accountable for your injuries. Contact us today.
Why Choose Us for Your Pedestrian Accident Case
Our firm has represented injured clients since 1936, recovering over $5 billion in settlements and jury verdicts.
Our Ontario personal injury attorneys are considered to be at the top of their fields and have received numerous awards recognizing their successes in the legal industry.
Our firm believes in open and honest communication. We will be available throughout your case to answer any questions and provide important updates about your claim.
Legal Options for Injured Pedestrians in Ontario, CA
Under California law, drivers who cause accidents are financially responsible for any damages that their victims experience. If you are injured by a driver as a pedestrian, you could file an insurance claim or personal injury lawsuit against him or her and recover compensation for medical care, property repairs, and more.
To uphold this financial obligation, California requires all drivers to carry certain amounts of liability insurance. Drivers can purchase higher amounts of insurance if they choose.
$15,000 for injury or death to one person in an accident
$30,000 for injury or death to more than one person in an accident
$5,000 for property damage in an accident
Many pedestrian accident claims begin as insurance cases and escalate to a lawsuit if the claim is unsuccessful. However, there are certain cases where filing a lawsuit from the beginning would be in your best interest. Speak to an Ontario personal injury attorney at Rose, Klein & Marias, LLP to identify your optimal path to compensation.
Potential Damages in a Pedestrian Accident Case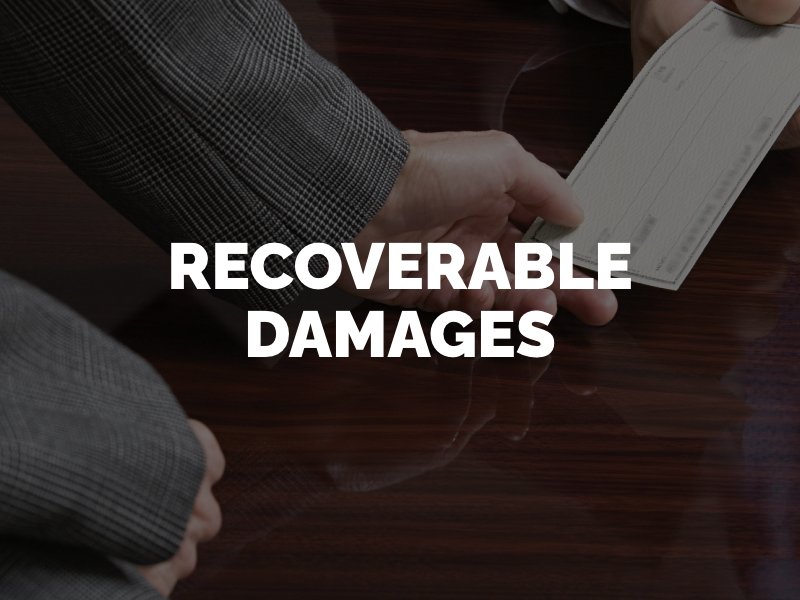 A pedestrian accident case could lead to reimbursement for a variety of past and future expenses. The compensation available is referred to as damages. Although no amount of money can make up for a major injury caused by a driver's negligence, fair financial compensation could help you rebuild your life as much as possible. Three main types of damages could potentially be available in a pedestrian accident case:
Economic. These are the financial losses involved in your case, such as past and future medical bills, lost wages, property damage, legal fees, costs of therapy, insurance co-pays, wrongful death damages if you lost a loved one, and out-of-pocket costs such as travel.
Noneconomic. Also referred to as pain and suffering, this category of damages covers the losses associated with a pedestrian accident, such as the victim's physical pain, psychological trauma, mental anguish, emotional distress, lost quality of life and loss of consortium.
Punitive. Some cases result in punitive damages, as well – not to reimburse the victim but to punish the defendant. These damages are available in cases involving gross negligence, a wanton disregard for the safety of others or malicious intent to harm.
Your lawyer can calculate the value of the economic damages in your case by adding up all of your bills and receipts from the accident. Then, he or she can estimate the value of pain and suffering damages based on the severity of your injury, how much it has impacted your life, your age and health, and other factors. You can trust an attorney to pursue maximum compensation on your behalf.
Statute of Limitations for a Pedestrian Accident Case in Ontario, CA
If you wish to file a claim for a pedestrian accident in Ontario, you must act quickly to avoid missing your deadline. California has a law called the statute of limitations that gives you no more than two years from the date of your accident to pursue a cause of action. If more than two years have passed, the defense will most likely have your case dismissed. There are some exceptions to the rule, however, that could give you more or less time to file.
If you are filing a claim against a government agency, such as for a pedestrian accident involving a police vehicle or city bus, you have less than two years to file. California law requires you to file this type of claim within just six months of the date of the injury. If the government entity does not respond within 45 days, you have two years from the accident to file a lawsuit.
Why You Need an Ontario Pedestrian Accident Lawyer
Pedestrian accidents can result in very severe injuries that require extensive medical care and recovery time. The financial, emotional, and physical impact of the collision can be difficult to bear. In these situations, you deserve justice—and a pedestrian accident lawyer can help.
An Ontario pedestrian accident attorney from Rose, Klein & Marias, LLP can handle all aspects of your case so that you can focus on healing, not complex litigation. We will conduct a full investigation into your collision and craft a compelling case in your favor, negotiating with defense attorneys and insurers on your behalf.
Common Causes of Pedestrian Accidents
Pedestrian accidents can occur for any number of reasons. In many cases, driver negligence is responsible for these collisions. Some of the most common causes of pedestrian accidents include the following.
Intoxicated driving
Speeding while driving
Rolling stops at a stop sign
Failing to stop at a red light
Inexperienced or unlicensed drivers
Turning left without checking for pedestrians
Exiting an alley or driveway without checking for pedestrians
There are some cases, however, where pedestrian accidents are caused by something other than a driver error, such as a dangerously designed roadway or a lack of pedestrian crosswalks. An investigation of your accident from an Ontario pedestrian accident lawyer may be necessary to determine its cause.
What Injuries Can a Pedestrian Accident Cause?
A vehicle striking a pedestrian can cause a wide array of injuries. In a split second, a pedestrian's life can be turned upside-down. Catastrophic or permanent injuries can be inflicted, such as paralysis or a traumatic brain injury. Sadly, many pedestrians don't survive their accidents. The California Office of Traffic Safety reported 1,108 pedestrian fatalities in 2021 alone. Some of the most common injuries associated with pedestrian accidents are:
Soft-tissue injuries
Muscle strains or sprains
Tendon or ligament damage
Broken bones
Deep wounds and lacerations
Internal injuries
Spinal cord injuries
Nerve damage
Brain injuries
Amputations
Post-traumatic stress disorder
Wrongful death
No matter what type of injury you suffered from being hit by a car in Ontario, you may be entitled to financial compensation. Our attorneys at Rose, Klein & Marias, LLP will help you pursue fair financial compensation based on your specific injury and how it has impacted your life. We have experience handling all types of injury claims in California. We can also represent your family after losing a loved one in a fatal pedestrian accident in Ontario.
Contact Rose, Klein & Marias, LLP Today
If you are injured by a negligent driver, you may be eligible for legal action—and the Ontario pedestrian accident lawyers at Rose, Klein & Marias, LLP can advocate for your right to compensation. Contact us today or call us at (800)-362-7427 to schedule your free consultation and strategize your next steps.