Ontario Permanent Disability Lawyer
When a permanent disability impacts your ability to work, engage with family, or participate in daily life, the impact can be profound. Many people develop disabilities each year due to unexpected accidents, workplace injuries, and acts of violence.
If you were permanently disabled at work or due to the actions of another, you could pursue compensation for your medical care, lost wages, and more. The Ontario permanent disability lawyer at Rose, Klein & Marias, LLP can represent you in your claim and fight for your right to a maximum settlement. Contact us to set up a free consultation.
Why Choose Us for Your Permanent Disability Claim
Since 1936, we have represented injured California residents in all types of personal injury claims, including cases involving permanent disabilities. We will advocate aggressively for your best interests.
Our Ontario permanent disability attorneys have won multiple awards recognizing their achievements in the legal field, including distinctions from Super Lawyers Magazine and Martindale-Hubbell.
Our personal injury lawyers in Ontario are dedicated to securing the highest possible award in your permanent disability case. We have recovered over $5 billion in settlements and jury verdicts.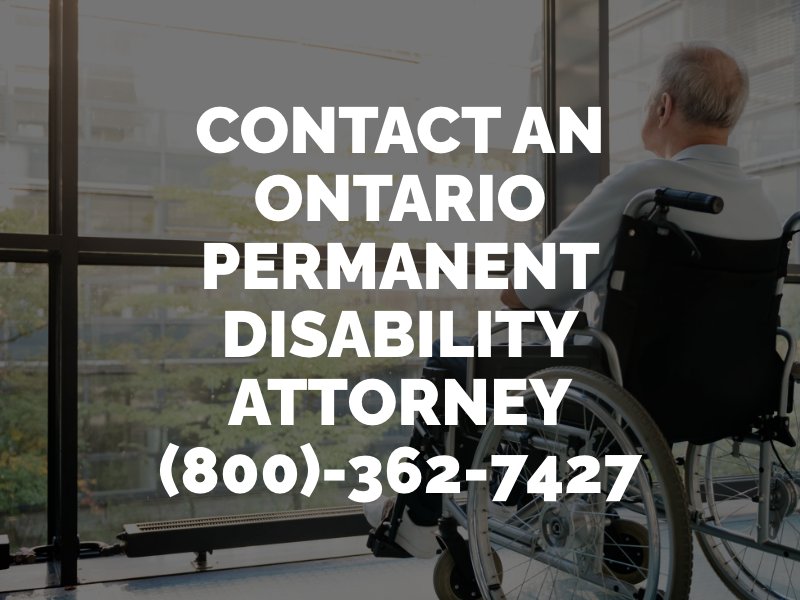 What Is a Permanent Disability?
A permanent disability is any injury that impacts your ability to work or partake in daily activities without accommodations. A disabling injury can occur as a result of many types of accident, including car accidents, construction site accidents, and slip and falls.
The following are common types of permanent disability injuries.
Internal organ damage
The loss of a limb
The loss of vision or hearing
Spinal cord damage that results in paralysis
Any injury that results in permanent limited mobility
Legal Options for Injured People in Ontario, CA
If you are left permanently disabled after an accident, you can suffer from serious hardships. You may need to pay for thousands of dollars in medical care, accommodations to your home and vehicle, and mobility equipment. The physical and psychological impact of the disability can be challenging to cope with.
In these situations, you could recover compensation to pay for these losses by filing an insurance claim or lawsuit. Depending on the cause of your accident, you could pursue many pathways to justice, such as the following.
Workers' Compensation Claims: Many disabling injuries occur at work. If you are injured on the job, you can file a workers' compensation claim and recover benefits for medical expenses, wage replacement, and long-term disability payments. All California employers are required to provide this coverage.
Civil Lawsuits as a Private Citizen: If you were injured due to someone else's negligent actions, you could file a lawsuit against the person responsible for your injury. Liable parties may include landlords, motor vehicle drivers, or private companies. You can even file product liability lawsuits against manufacturers of defective products. An attorney can help you identify the correct defendant.
Civil Lawsuits as an Employee: Filing for workers' compensation prevents you from pursuing a lawsuit against your employer unless your case meets certain criteria. However, you could file a lawsuit as an employee if your case involves a negligent third party. For example, if you are assaulted and injured by a subcontractor, you could file a lawsuit against a third party.
Contact An Ontario Permanent Disability Lawyer Today
If you developed a permanent disability due to the actions of another person, you may be eligible for legal action. In these situations, the attorneys at Rose, Klein & Marias, LLP can help. Contact us today to schedule a free case consultation with an Ontario permanent disability attorney or call us at (800)-362-7427.