Ontario Workers Compensation Attorney
No one anticipates getting injured in a workplace accident or contracting a serious illness due to an unsafe work environment. Yet every year, thousands of workers end up in hospitals due to occupational hazards. Unfortunately, these employees might also face trouble with insurance companies during the workers' compensation claim process.
If you have a work-related injury and are struggling with a claim, instead of giving up, contact an Ontario workers compensation attorney from Rose, Klein & Marias LLP for assistance. We can help you fight for fair compensation from an insurance company, your employer and/or another party.
Why Choose Rose, Klein & Marias LLP for Your Workers' Comp Claim?
We have helped accident victims in California stand up for their rights since our firm's foundation in 1936. We have decades of experience in workers' compensation law.
We have successfully recovered more than $5 billion for our clients through our dedication to securing the best possible results.
We can go up against any corporation or insurance company in California, matching their resources with our own. Our lawyers are not afraid to take workers' comp cases to trial.
We do not charge anything to handle Ontario workers' compensation claims unless we win. Our law firm uses a contingency fee payment model.
How Can an Ontario Workers Compensation Lawyer Help?
An attorney can help by taking over the complex claims process on your behalf after a workplace accident leaves you with significant or life-changing injuries. Rather than going up against claims adjusters and investigators alone, you can trust your Orange County workers' compensation attorney to use best practices in insurance claims negotiation for your benefit. Your lawyer will know precisely what to say and do to optimize your odds of receiving fair compensation from your employer's workers' comp insurance company. You can have the peace of mind to focus on your physical and emotional healing while your lawyer takes care of your case.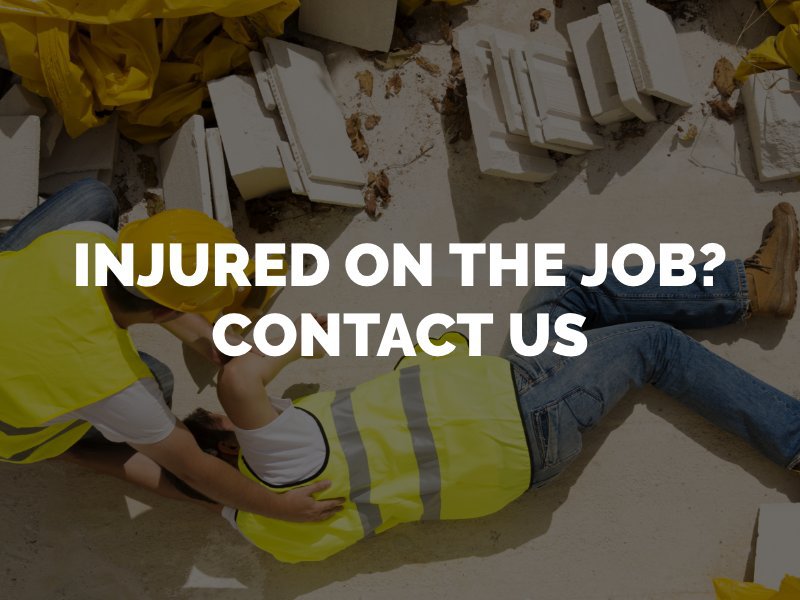 Types of Workers' Comp Benefits
California is one of the best states for employees in terms of workers' rights. With help from the right workers' compensation attorney in Ontario, you could receive full compensation for your losses after a serious accident or the death of a loved one at work. A successful workers' compensation claim in Ontario could lead to settlement checks that reimburse you for many accident-related losses.
Lost wage reimbursement. The income you lost during injury treatment and healing, as well as any lost future earning capacity from a disability. The law entitles most workers to recover two-thirds of their average weekly wages.
Medical bill payments. All past and future medical expenses you and your family will have due to an occupational illness or injury. A successful claim could end in 100% recovery for all treatment costs.
Disability expense coverage. Payment for any temporary or permanent loss of function from the workplace accident. This amount will depend on the extent and duration of your disability.
Supplemental job displacement benefits. If your disability means you have to find a different job or work in a new field, you could receive $6,000 (or $4,000 to $10,000 if your injury occurred before 2012) in benefits to pay for education, job training, skill improvement or vocational rehabilitation.
Death benefits. The death of a loved one on the job in Ontario could make you and other dependents eligible for death benefits. This pays the same rate as total disability benefits for a predetermined amount of time. You could also receive funeral and burial reimbursement, up to $10,000.
Find out which types of compensation you could receive during a conversation with an Ontario personal injury attorney at Rose, Klein & Marias LLP. Each case is unique. They all share one thing in common, however: they typically end in better compensation with guidance from an attorney. While the types of compensation available remain the same, the amount you end up with could change depending on the strength of your negotiator. Hiring a workers' compensation lawyer could lead to a better payout.
Compensation for Workplace Accidents in California
The amount a workers' compensation insurance company offers you might not be enough to cover your losses. Furthermore, settling via insurance claim may not hold a negligent employer responsible for causing your injuries. This could mean your employer does not change anything in the future to protect other workers from similar injuries or illnesses. If you believe your employer caused or contributed to your accident, consider filing a personal injury claim for compensation instead of settling through workers' comp. A lawsuit in California could come with unique benefits, including greater compensation.
You could be eligible to regain the costs of both economic and noneconomic damages rather than economic alone through a lawsuit. This could mean recovery for your physical pain and suffering, mental anguish, lost quality of life, and loss of consortium. You may also receive punitive damages, or an additional award to punish your employer for gross negligence or recklessness. Bringing a lawsuit against your employer could shed light on hazards in the workplace and the company's negligent failure to prevent them.
Once you accept a workers' compensation settlement, you forfeit the right to file a lawsuit against your employer. You cannot recover through both systems unless someone other than your employer is responsible for your accident. If a third party caused your injury or illness, such as a product manufacturer, however, you may be able to receive an award from both types of claims. Your Ontario workers compensation lawyer can help you settle with your employer's workers' compensation insurer as well as file a personal injury lawsuit against a third party, if applicable. Contact an attorney if you believe you have grounds for a lawsuit in lieu of or in addition to a workers' compensation claim.
Speak With An Ontario Workers Compensation Attorney Today
An Ontario workers compensation attorney from Rose, Klein & Marias LLP will have everything you need to build a strong claim to damages after a workplace accident. From connections to important players in the local court system to extensive legal knowledge, our attorneys can strengthen your case using a range of resources. Whether you qualify for workers' compensation, a personal injury settlement or both, we can help you pursue maximum compensation in Ontario, California. Start your case with by contacting us or calling (800)-362-7427. We also respond promptly to consultation requests submitted online.