Cerritos Workers' Compensation Attorney
An injury during a workplace accident in Cerritos, California could put you out of work for days, months or life. You may face thousands of dollars in lost income, lost future earnings and medical bills, on top of dealing with significant pain and suffering. At Rose, Klein & Marias LLP, a qualified Cerritos workers' compensation attorney can help you bring a strong claim to damages against an insurance company or another party. Please contact us to find out if you have a case, and if so, how we can help. Initial workers' compensation case evaluations at our law firm are free.
Why Hire Rose, Klein & Marias LLP for Your Workers' Comp Claim?
Our workers' compensation attorneys have earned widespread recognition for consistently being at the top of their field.
Our lawyers only practice workers' compensation and personal injury law, giving us focused and in-depth knowledge of these subject areas.
Our law firm has the resources, experience, and personnel to take on major corporations and insurance companies in court, if necessary.
Our firm takes cases on a contingency fee basis, meaning you will not pay anything for your Cerritos workers' comp attorney unless he or she wins your case.
How Can a Cerritos Workers' Compensation Lawyer Help?
Workers' compensation claims in Cerritos are not always easy to settle. Many insurance companies use tactics such as unfairly delaying a claim, denying payment or undervaluing a victim's losses to save money. You might not realize you are the target of an insurance bad faith claim until it is too late and you have already accepted a low settlement. Protect yourself from this fate by speaking to a qualified workers' compensation attorney before you settle.
Working with an attorney can give you peace of mind about your workers' compensation claim. Your lawyer can take over communications with your employer and/or its workers' compensation insurance provider, as well as settlement negotiations. If your case must proceed to court for the best possible results, your lawyer can represent you before a judge and jury while you focus on your physical and mental wellness. Retaining a workers' compensation attorney in Cerritos enables you to fully protect your rights as an injured worker in California.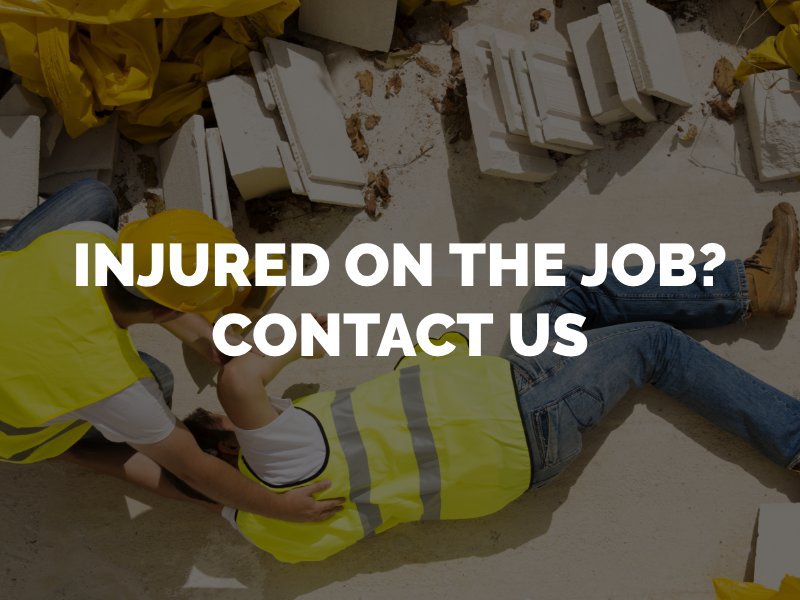 Types of Workers' Compensation Benefits
For most workers, the main reason to file a workers' comp claim is the reimbursement of related expenses: medical bills, lost wages, disability accommodations, occupational therapy, job training, legal fees and more. Filing a claim can also hold an employer accountable for injuries and illnesses that occur on the job. In California, you could recover a few essential benefits if you meet all the legal requirements.
Medical treatment. All the medical care you had to receive to relieve the effects of your injury, including surgeries, medications, chiropractic care, hospital stays and medical devices. This includes both past and future medical costs.
Temporary or permanent disability payments. The wages you lost due to a temporary or permanent illness or injury that takes you out of work. Employees can receive up to two-thirds of their average weekly earnings in California. Certain eligible employees, including California Highway Patrol officers and firefighters, could receive 100% of their lost wages for one year.
Supplemental job displacement benefits. If your disability or disfigurement means you have to find a different career or switch industries, you could receive $4,000 to $10,000 in benefits to help you pay for retraining, education, vocational rehabilitation, or skill enhancement.
Death benefits. If you lost a relative in a work-related accident in Cerritos, you could receive death benefit payments as a surviving dependent. You could receive installments paid at the total disability rate as well as up to $10,000 in reasonable funeral and burial expenses.
The full value of your workers' compensation claim will depend on the extent and severity of your occupational injury or illness, as well as how it will foreseeably affect your future. In general, more serious work-related injuries will result in greater payouts for injured workers. Talk to an attorney for more information about your specific case. A skilled Cerritos workers' comp lawyer from Rose, Klein & Marias LLP can accurately evaluate your claim.
Compensation for California Workplace Accidents
A workers' compensation settlement might not be your only outlet for compensation after a workplace accident. In California, the civil justice system allows some injured employees to file personal injury lawsuits instead of or in addition to receiving workers' comp. If you have evidence your employer contributed to your accident, such as photographs of an obvious hazard in the workplace or previous complaints filed for safety violations, you may have grounds to file a lawsuit instead of settling through a workers' comp claim.
A lawsuit against the company you work for could lead to greater compensation for you and your loved ones. You may be eligible for pain and suffering damages, for example, as well as 100% of your lost wages instead of two-thirds. You could also receive an additional award in punitive damages for an employer's gross negligence or intentional misconduct. The settlement or verdict your lawyer obtains on your behalf could reach into the millions depending on the extent of your losses and the actions of your employer.
You will forfeit the right to file a lawsuit for compensation against your employer, however, if you accept a workers' compensation settlement. This is why it is important to consult with a knowledgeable workers' compensation attorney in Cerritos before accepting a quick settlement. The only time you may receive compensation through both an insurance settlement and a personal injury lawsuit is if a third party is responsible for your injury or illness rather than your employer. This could be a coworker, product manufacturer, property owner, the City of Cerritos or another party. Speak to an attorney for more information about your specific workplace accident claim.
Schedule a Free Consultation With a Workers' Comp Lawyer Cerritos
You should not have to pay out of pocket for a work-related injury or illness in California. The state's workers' compensation program and civil justice system offer two potential outlets for financial recovery to you as an injured or disabled worker. No matter what type of occupational accident caused your injuries, please contact Rose, Klein & Marias LLP for a free consultation. You could be eligible for a settlement and/or jury verdict from one or multiple at-fault parties. Our Cerritos workers' compensation attorneys are equipped to handle all types of workplace accident claims, big and small. Call (866) 679-7512 today to schedule your initial case review in Cerritos, CA.