What Happens When Your Car Is Totaled?
If an auto accident causes enough damage to your vehicle to make it more expensive to repair than the total value of the car, mechanics refer to it as a total loss. A totaled vehicle is undrivable and generally not worth repairing. Depending on the case and the type of insurance coverage available, you might receive a check to cover the full pre-crash value of your totaled car, enabling you to purchase a comparable one. Understanding the insurance process and your recovery options after an accident that totals your car may take help from a skilled car accident attorney in Los Angeles.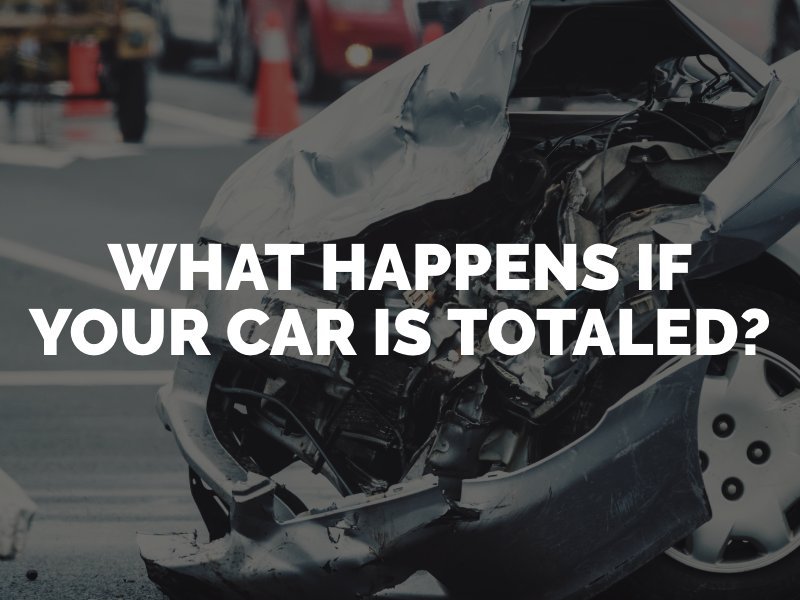 Calculate the Pre-Crash Value of the Car
First, obtain an accurate portrayal of the value of your vehicle. You will need the value of your vehicle before the accident, not after the accident, to understand the worth of your insurance claim. The insurance company of the at-fault party (if you did not cause the crash) will owe you compensation for the full pre-crash value of the vehicle, not the value of your car after crash-related damages. You can calculate this amount accurately using tools such as Kelley Blue Book. Knowing what your car was worth before the crash can help you enter into insurance settlement negotiations better prepared.
File an Insurance Claim for the Totaled Vehicle
Next, collect any evidence that could help you bring a claim to damages against the insurance company of the at-fault party. This can include photographs of your vehicle, a document from the mechanic saying it is a total loss, reports verifying the pre-crash value of your car and a police accident report. Use this information to file an insurance claim requesting a settlement check to cover the full value of your totaled car.
Your claim will go to the insurance provider of the at-fault party, according to California's tort-based car insurance laws. It may take an investigation and a lawyer's assistance to identify the at-fault party. If you caused the crash, you will only be able to file a claim for reimbursement for your totaled car if you have collision or comprehensive insurance. With only the minimum required insurance in California, you will not have the right type of coverage for your own losses after an at-fault accident. Find out if you have collision/comprehensive insurance by calling your provider after a crash.
Receive a Settlement Check or Take Your Case to Court
The insurance company that receives your totaled vehicle claim will assign a claims adjuster to review your case. The insurance claims adjuster will visit your wrecked car in person to inspect the amount of damage and estimate what it would cost to repair. The adjuster will need to verify that your car is a total loss. The exact definition of a total loss can change from state to state. In California, a vehicle is a total loss if it is uneconomical to repair the vehicle based on the vehicle's overall value (California Vehicle Code 544).
If the claims adjuster agrees you have grounds for a claim, it will submit this recommendation to the insurance company. The insurer may then accept your claim and issue a settlement check covering the reasonable pre-crash value of your wrecked car. You and your lawyer will have the chance to negotiate for a higher settlement from the insurance company if desired. If the insurer does not offer enough money or denies your claim, your lawyer can help you take your car accident case to trial instead. A trial may end in a judgment award in your favor, granting compensation to make up for the costs of your totaled vehicle.
Replace the Totaled Car
The amount you receive for a totaled car will depend on the at-fault party's insurance coverage. You may have to pay a deductible before receiving coverage from your provider. If you do receive the full pre-crash value of your totaled vehicle, you can use it to purchase a comparable car. If the at-fault party does not have enough insurance, you may have to pay out of pocket to replace your wrecked vehicle. You will have the option of keeping your totaled car if you wish. You will still have to complete your payments on a totaled vehicle if you did not own the car outright. An insurance company may write a check to your lender if the right coverage is available.