Serious Allegations In Tesla Employment Law Case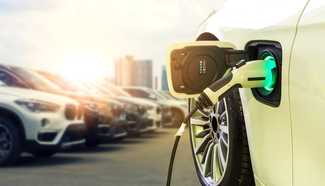 There are shocking allegations in an employment law case involving Tesla. A federal judge in San Jose said Tesla must defend itself at trial to answer serious charges. Tesla is accused of threatening to deport foreign workers if they reported an injury at their Fremont plant, and that the workers put in too many hours which were ultimately in violation of U.S. labor laws.
While unrelated, Judge Lucy Koh's decision came just days after Tesla and Chief Executive Elon Musk each agreed to pay $20 million in fines to settle SEC fraud charges.
In the suit, Gregor Lesnik claims that he was paid less than minimum wage while working for Tesla. In addition, he claims that Tesla threatened to deport foreign employees if they reported work-related injuries and withhold their wages if they called into work sick. Lesnik, who came from Slovenia to work at Tesla, was directly impacted by the alleged threats.
Under California Labor Code Section 132a, it is a criminal misdemeanor for an employer to fire, discharge, threaten to deport, or otherwise discriminate against an injured worker for reporting a valid Workers Compensation injury. This applies to any witnesses to the injury that offer to testify on the injured workers' behalf. An injured worker who is discriminated  in this way may be entitled to additional benefits and should seek the advice of an Attorney immediately.