How to File a Car Accident Claim With Progressive
After an auto accident, you will need to deal with the auto insurance claim process before you can obtain fair compensation for your medical bills and vehicle repairs. Every driver in California must carry at least the required amounts of auto insurance. The driver at fault for causing your crash will be responsible for paying for your damages through his or her insurance policy. Learn what to expect from the insurance process when dealing with Progressive Insurance – one of the largest carriers in the US.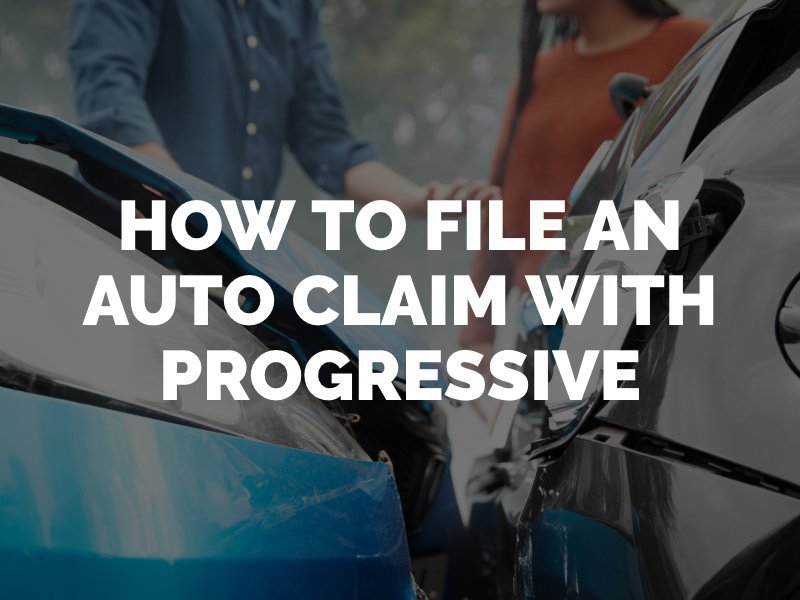 Have a Strategy for After Your Car Accident
First, realize that Progressive and other auto insurance companies are not on your side. You need to be smart and strategic with the steps you take after a car accident to protect yourself from common insurance company tactics to convince you to settle for less. Do what you can to protect your rights from the start of your claim, while still at the scene of the accident. Do not admit fault to anyone and do not say you are uninjured until you have had the chance to see a doctor. Your injuries could have delayed symptoms. Obtain medical care immediately and document the full extent of your injuries. Call the police and write down the number of your police report.
File an Insurance Claim With Progressive Right Away
Call your insurance company to report the car accident as soon as you can. The number to submit a Progressive Insurance claim is 1-800-776-4737. You can call from the scene of the accident and follow up later with more information if you wish. You can also wait until later that day or the next day to file. Most insurance companies require immediate reporting – within 24 to 72 hours. Waiting too long could lead to the loss of the right to recover benefits. If you do not wish to call, you can also file a claim with Progressive online or through the company's mobile app.
The Progressive agent that receives your claim will need to know a few basic details about your car accident. This can include descriptions of the vehicles involved, license plate numbers, dates and locations. Do not admit fault for the auto accident to your insurance company or the police. If you did not cause the accident, you may receive a phone call from the insurance company of the party who did. The person calling you will be Progressive's insurance claims adjuster if Progressive is the at-fault party's insurer. You might receive this call as soon as the day of the car crash.
Be Careful Talking to Progressive's Claims Adjusters
Car insurance claims adjusters work hard to save insurance companies money. They do this by convincing claimants their injuries and damages are worth minimal compensation. Some insurance adjusters might even engage in bad faith tactics such as offering lowball settlements or denying valid injury claims. Protect any right you might have to financial compensation by being careful when talking to Progressive Insurance's claims adjusters.
Stick to the facts of your case
Do not speculate about fault
Do not say you caused the accident
Be honest and truthful
Keep your answers short – use "yes" or "no" whenever possible
Do not offer information the adjuster did not specifically request
Politely refuse to give a recorded statement
Do not sign anything until you have spoken to a Los Angeles car accident attorney
Do not accept the first settlement offered
Hire a lawyer for assistance with negotiations
One of the best things you can do for yourself and your car accident claim after an accident in Southern California is to hire an attorney. While you concentrate on healing from your injuries, an attorney can take over correspondence with a Progressive Insurance agent and demand fair compensation for your wreck. Your lawyer can also walk you through other options for damage reimbursement, such as a personal injury lawsuit. A lawsuit against a defendant could force Progressive to pay a greater amount for your losses than it was offering during settlement negotiations. A Southern California car accident lawyer can guide you through all the steps it takes to file a Progressive Insurance claim.