Are employers retaliating against immigrant workers who report work-related injuries?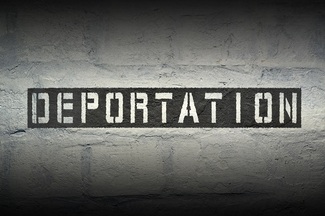 According to a recent report by WBUR News, Immigration and Customs Enforcement (ICE) agents detained a 37-year-old injured construction worker when he went to meet with his employer to discuss potential injury benefits – benefits the employer was supposedly offering to help the worker's family while he was recovering from his injury.
While attorneys for the injured worker still don't know whether the employer arranged for this arrest, they claim that the employer had no workers' comp coverage on the day of the worker's injury.
Also, given that the employer set up the time and location of the meeting — not to mention immigration officers were waiting when the worker arrived — it has led to much speculation regarding whether this arrest was arranged in retaliation against the injured worker.
Many immigrant workers fear employer retaliation
Even though the role the employer played in the incident discussed above is still unknown, this arrest merely feeds into the fear that many injured workers share: namely, that their employers will call ICE if they ever report a workplace accident.
After all, in many states, injured workers are entitled to workers' comp benefits regardless of their citizenship status. So many undocumented injured workers fear that employers will simply turn them into immigration authorities, especially if the employer doesn't have workers' comp coverage.
As one immigration attorney said in the recent WBUR report, there is a real fear that employers could "use someone's immigration situation against them."
So what happens if employers start to think, "Why should I pay for an injured worker when I can just have them deported instead?"