Is Aliso Canyon leak still causing medical issues in Porter Ranch?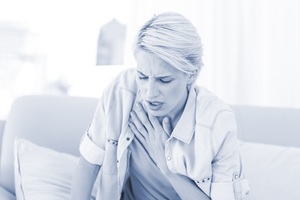 A little over a year ago, the largest methane leak in U.S. history, which took place at the Aliso Canyon storage facility, was finally capped – marking the end of a four-month struggle in which Porter Ranch residents had to endure displacement and a wide range of medical issues.
Sadly, even though the leak was taken care of last February, many residents are still experiencing serious health problems today. In fact, according to a report by CBS Los Angeles, dozens of Porter Ranch residents recently outlined many of the symptoms and ailments they are currently suffering from at a neighborhood council meeting.
While some residents are reporting minor conditions, including nausea, headaches and persistent nosebleeds, others are suffering from more serious issues, such as asthma, anemia and various cardio-pulmonary problems. In a handful of cases, residents have even reported developing cancer.
And even though it may be too early to definitively link the various medical conditions with the methane leak, there is no denying that something very troubling is occurring. In fact, in the recent CBS report, Dr. Jeffrey Nordella, who runs a clinic in Porter Ranch, was quoted as saying, "There's an association between all the symptoms and what they're complaining of, and the time frame, and also the chemicals that were released."
Understanding your legal rights
Putting aside the many environmental concerns associated with a methane leak of this magnitude, the health problems reported by many residents are particularly alarming. Fortunately, there may be legal options available for victims of this methane leak, which we previously outlined in one of our blogs several months ago.
If you would like to learn more about your legal options, please feel free to contact us and speak with one of experienced personal injury attorneys. You should not have to pay the price for other people's mistakes.