Are U.S. workers at risk of losing workplace protections?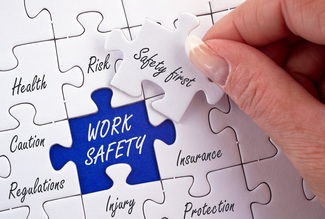 Since it is rarely discussed, many people are surprised to learn just how dangerous U.S. workplaces can be. In fact, according to a recent article co-authored by Kathleen Rest, the executive director of the Union of Concerned Scientists, and David Michaels, a professor at the George Washington University School of Public Health, 13 people die every single day in the U.S. because of hazardous working conditions.
Even worse, ten times as many die after succumbing to work-related illnesses, including cancer, silicosis, mesothelioma and asbestosis, just to name a few. In total, work-related diseases claim an estimated 50,000 to 60,000 lives every year in the U.S.
Given these existing dangers in the workplace, one would think that government officials and local authorities would be doing everything they could to fix these issues. Well, you had better think again. Not only are many workplace protections not getting any better, but many are actually getting worse.
In fact, according to the report mentioned above, there have been several recent delays or outright rollbacks to many workplace protections, including:
Congress has eliminated OSHA's ability to fine employers who have a "long-standing pattern of injury and illness record-keeping violations"
OSHA has delayed enforcement of its silica rule, which will likely increase the possibility of lung disease
OSHA has stopped releasing public information regarding enforcement actions
OSHA has delayed the electronic submission of injury and illness data
OSHA has proposed weakening protections in regards to workers exposed to beryllium, which can cause cancer
A 40 percent cut has been proposed to the budget of the National Institute for Occupational Safety and Health, which is the agency primarily responsible for conducting research and making recommendation for preventing work-related injuries and diseases
While it remains to be seen whether these changes will significantly impact worker safety in the U.S., most people would agree that things certainly aren't going to get any better. So will U.S. workers be the ones who end up paying the price?